A Jersey Girl with Big Dreams: Dream Award Scholar Jenny Rodriguez
By Claire Berge Schmidt
Growing up in a low-income neighborhood in Orange, New Jersey, first-generation college student and Dream Award Scholar Jenny Rodriguez experienced a diverse, caring but challenging environment. Both of her parents emigrated from Ecuador and met in the United States while living in the same apartment building (the same one they still live in today), and Jenny is the middle child of three.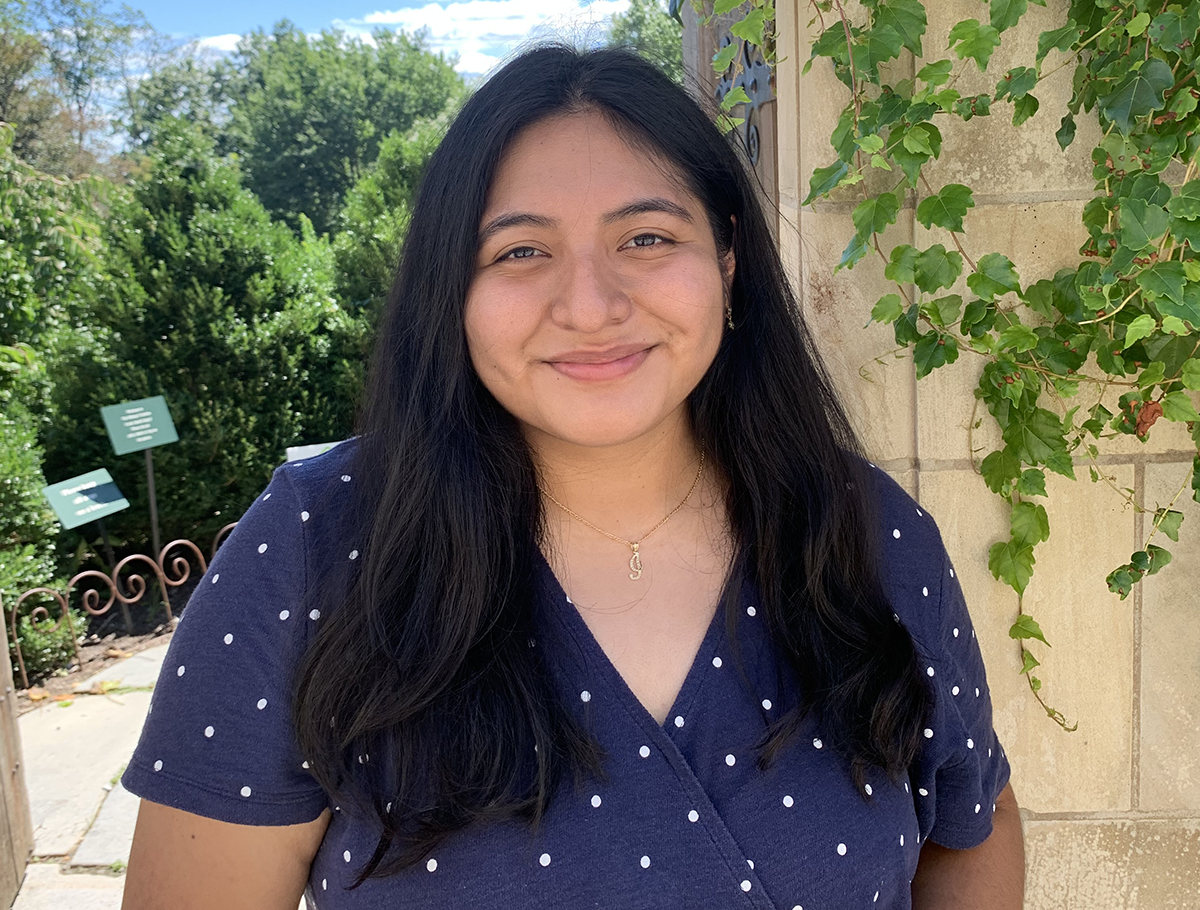 Her parents were always busy, with her father working in construction and her mother in factories and restaurants. They went through stressful and uncertain times, especially while working toward citizenship, but eventually saved enough to buy a small laundromat and store that Jenny's mom operates.
"I was proud that my mom could be her own boss and run her own business, and realize the American dream," said Jenny.
Teachers Making the Difference
In Jenny's predominantly black and Hispanic hometown, schools struggle for resources and test scores typically trail the more affluent cities in the state. As with so many underserved districts, there are expectations that kids in the community might fail – but Jenny noted that teachers always pushed students to do well.
"I remember having to use older textbooks with pages ripped out and realized we deserved better books," said Jenny. "What helped me stay positive about school was the amazing teachers I had."
That support from educators helped her from the very start. Her ability to speak English when starting public school got her transferred from an English as a Second Language (ESL) kindergarten class to an English-only class, but the sudden change had her in tears.
"My teacher Mr. Shaheed quickly calmed me down and reassured me that I would be okay," she remembered. "My second grade teacher Miss Florczak let me bring home a lesson plan to practice teaching when I expressed I wanted to be a teacher. I lined up my stuffed teddy bears and read to them."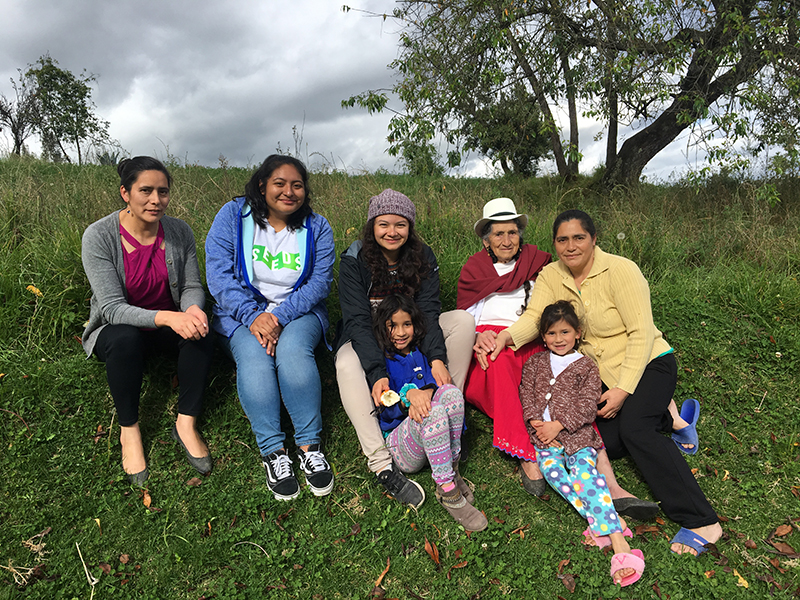 Through her educational journey, that spirit has stuck with Jenny. "I liked to get involved to make things better," she said. "I'm that kid who always did a hundred things, involved in clubs and other activities and moved from volunteering support to leadership roles."
That has meant tutoring students who are bilingual or new to the U.S., helping them with English and math as well as learning to navigate the dual world of their own culture and the American education system. She also enjoyed teaching young children in the religious education program at her church for four years.
"Education is important for young children as it has a long-term impact on their lives," explained Jenny – a lesson she learned at home, where her mother always urged her to study hard in school so she could earn scholarships.
Top of the Class — and Achieving the Dream
Her work paid off. Jenny graduated in the top 10 of her class at Orange High School in 2018, and received a National Honor Society scholarship. With an interest in political science sparked by the 2016 elections, she began researching the major and getting involved in her local Board of Education's electoral process. When it came time to pick a college, she applied to 16 different schools and eventually chose to attend American University (AU) in Washington, D.C.
Moving to D.C. has given Jenny the opportunity to pursue her interest in education policy, and to hear firsthand from notable national figures including Dr. Anthony Fauci and Angela Davis. "I will never forget the moving presentation by three students who experienced the tragic shooting at Marjory Stoneman Douglas High School in Parkland, Florida," she said. "They were close to my age and they shared their experiences and activism – which was very compelling."
Though the National Honor Society scholarship helped her study at her college of choice, Jenny realized she needed additional financial support to cover the high cost of four years at AU. She earned several local scholarships, which helped pay for books, laptops and other vital expenses – and she kept searching for further job and scholarship opportunities.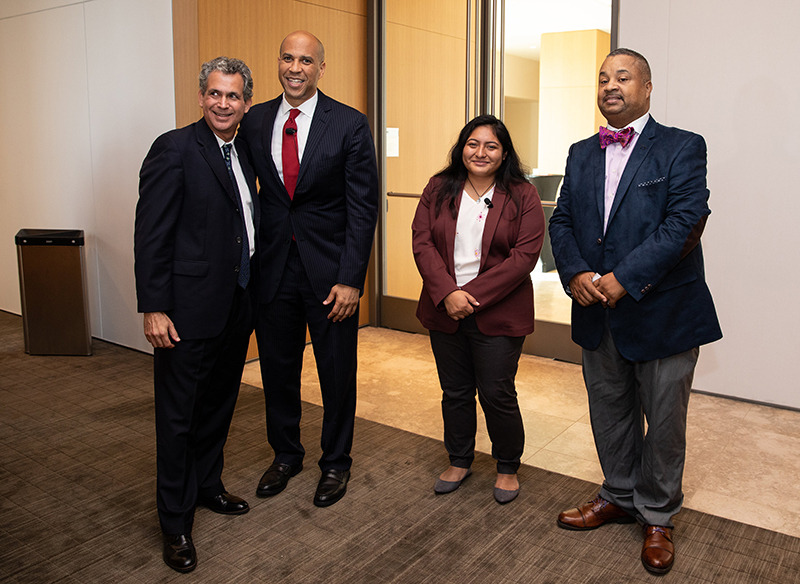 She first learned about the Dream Award when she was invited to represent the NHS on a panel at Scholarship America's 2019 Partner Summit. While there, she met Dream Award recipients from across the country who encouraged her to apply. The next year, she had become a Dream Award Scholar in her own right.
"I was thrilled and honored to be a 2020 Dream Award recipient and be part of this incredible group of students," she said. "My goal before going to college was to be able to graduate debt-free. Knowing I will … is an amazing feeling and a big relief for me and my family."
COVID-19 and Beyond
As many students around the world were impacted, Jenny moved back home in the spring of 2020 after the COVID-19 pandemic hit. All of her classes moved online, presenting yet another set of challenges. "When I moved home to our apartment, it was hard because my siblings and I were all studying online and doing homework sharing our small living room space, computers and Wi-Fi," she said. "We also dealt with the noisy city sounds in the background. We had no backyard to go to for a change of scenery."
Then, in early April, Jenny's family was exposed to the virus, with positive tests leaving everyone worried and quarantined. Fortunately, everyone who was impacted has now recovered – and Jenny was able to move back to D.C. and continue online classes from an apartment near campus.
Despite the pandemic setbacks, Jenny is on course to graduate from AU in 2022, majoring in Political Science with a minor in Education Studies. Her college years have deepened her passion for education, social justice and equity. "My ultimate goal is to teach and then become involved in developing education policy, so I can affect local policy. I want to help underserved communities like Orange," she noted. "As a first generation college student at a private college, not many students looked or sounded like me."
To help change that, Jenny hopes to gain teaching experience and impact young minds before pursuing a master's in education and possibly a law degree. "Many policymakers in education don't have teaching experience, which is very important to help improve education outcomes," said Jenny. "I want to foster understanding and build bridges to help overcome structural racism."