A Family Tradition of Dream Awards: Scholar Elizabeth-Tho Doan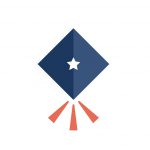 By Pam Carlson
Elizabeth-Tho Doan is the second Scholarship America Dream Award recipient in her family. Her sister, Victoria, was named a Dream Award Scholar in 2021, and it helped her finish her undergraduate degree debt-free. She is now attending the Texas College of Osteopathic Medicine.
Elizabeth is taking a similar track. She is a senior at the University of the Incarnate Word in San Antonio, majoring in biochemistry. The straight-A honors student is active in the Student Government Association, Asian Culture Club, Intercultural House, Cardinal Chemistry Scholars, Mission and Ministry, and the Joint Admissions Medical Program. The activities bring balance to her life, Elizabeth says, and explore passions that make up who she is.
She will graduate debt-free in 2023 with a bachelor's degree in biochemistry.
"It is definitely because of the help of the Dream Award," Elizabeth says. "I'm extremely proud to have received the scholarship and want to thank Scholarship America donors for providing the opportunity for students like me."
Students whose families cannot help cover college costs, that is. Elizabeth's parents are Vietnamese refugees who came to the United States with almost nothing. Settling in Texas's Gulf Coast region, they opened a small plant nursery and worked from dawn to dusk to support Elizabeth and her three siblings.
"Our family lost the business countless times from hurricanes, which took years to restore," Elizabeth said. "Then the 2020 Texas freeze killed 99% of the plants. We were often left without access to power, water and sometimes even food. The natural disasters taught me to return stronger and embrace the blessings I have been granted each and every day."
About four years ago, her mother was diagnosed with stage 2 breast cancer. She is now cancer-free, but the experience gave Elizabeth the patient's firsthand perspective on the impact of medicine.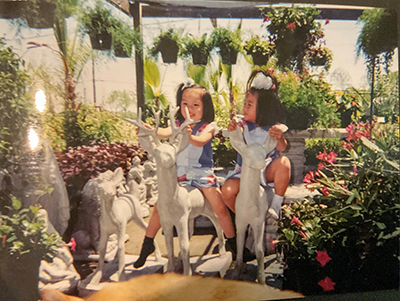 "From the shocking news of my mother's diagnosis to the joyous moments of her recovery, I have never been more thankful for the physicians' work to make it happen. I was inspired and hoped to attend medical school and serve those in need of healthcare, especially in underserved regions," Elizabeth says.
She recently completed a medical internship through the Joint Admissions Medical Program, where medical school faculty taught classes, so students got a sampler of what medical school involves. She also got certified in CPR and first aid. The experience strengthened her desire to enter medicine, and she is now interviewing medical schools to determine where she'll go.
"So far, I have yet to determine which field of medicine I would want to pursue," she says. "I will keep an open mind as I enter medical school and see where it leads me."
"My advice for other students would be – don't be afraid to reach out for help," Elizabeth says. "Since I tend to be shy, it was hard at first. However, I have never regretted reaching out for help a single time, which has improved all facets of my life. It is okay not to know everything and finding a strong support system can bring you distances I would not have reached otherwise."