Why Should I Volunteer? 5 Reasons to Volunteer Besides Adding Value to Your College Application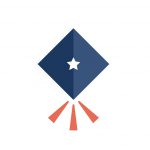 By Scholarship America
By Nikki Eye, Scholarships and Communications Manager, National Society of High School Scholars
Volunteering does more than just provide high school students with the opportunity to be selfless. From community involvement to building necessary skills, volunteering provides teens with numerous benefits. When considering college applications, these benefits do more than give your application an edge.
1. Volunteering helps you explore your interests
Most college freshman struggle to settle on a major, but volunteering can help you find your way to figuring out what your career pursuits should be. Through volunteering, you can sample different areas you're interested in to see if certain career fields are the right fit for you. If you're interested in declaring a premed major, try volunteering with a local hospital to better understand the rewards and challenges of a career in the medical field. Unsure of where to begin? Like a free trial, volunteering can help you explore a multitude of your interests so you can know the ins and outs of each industry.
2. Volunteering provides you with real-world experience
Volunteering can provide necessary skills that you will rely on throughout your college career and beyond. Volunteering creates an impression on your resume that you're interested in your community and are willing to work to affect change. As mentioned on Volunteer Match, those who volunteer are 27% more likely to land a job versus those who do not volunteer, granting a significant edge to your resume. In addition to promoting your resume, volunteering can give you the opportunity to learn skills you might otherwise not be able to, helping you stand out later when applying for jobs post-college.
3. Volunteering lets you meet new people
College tends to open many students' eyes to a more diverse world, and volunteering can do the same. By widening your social circle, volunteering can provide new experiences and contacts outside of your comfort zone. Networking is essential to expanding your social circle and allows you to help others, as described on CareerAddict, and volunteering can teach you this and more. Volunteering can also provide the opportunity to create lasting relationships, giving you the chance to meet like-minded individuals. You never know who might become a lifelong friend who can provide a letter of recommendation in the future.
4. Volunteering helps you understand yourself and the world around you
Volunteering is not only good for the community, it's good for your mental and physical health. A recent study in the Journal of Adolescence suggested that volunteering helps raise feelings of self-worth, self-confidence, and higher self-esteem than those who do not volunteer. Volunteering helps you to better understand yourself, providing an outlet for growth, change, and strengthening your values.
5. Volunteering enhances your scholarship applications
Many scholarship applications require that you upload your resume of accomplishments and honors. This is a great way to share how community minded you are by listing your volunteer engagement and hours. When scholarship selection committees are narrowing down their choices among a group of highly competitive applications, your volunteer work can make you stand out. Some scholarships, such as the NSHSS Robert Sheppard Leadership Award, are specifically for students who demonstrate initiative to volunteer and have outstanding commitment to community service.
What you give into volunteering, you can receive back tenfold in benefits. Not only will it provide a proverbial "gold star" to your college application, it can also supply invaluable experience, countless relationships, and vital life skills. The next time you consider volunteering to help make your college application stand out among the masses, be sure to look for the unexpected perks listed above.
The National Society of High School Scholars (NSHSS) is a distinguished academic honor society, committed to recognizing and serving the highest-achieving student scholars in more than 26,000 high schools across 170 countries. Visit NSHSS.org to learn more!