Virtual College Campus Tours: Part 4 Western U.S.
Preparing for College | 3 minute read
In part 4 of the series, we highlight some college campuses with virtual tours available in the western region of the U.S.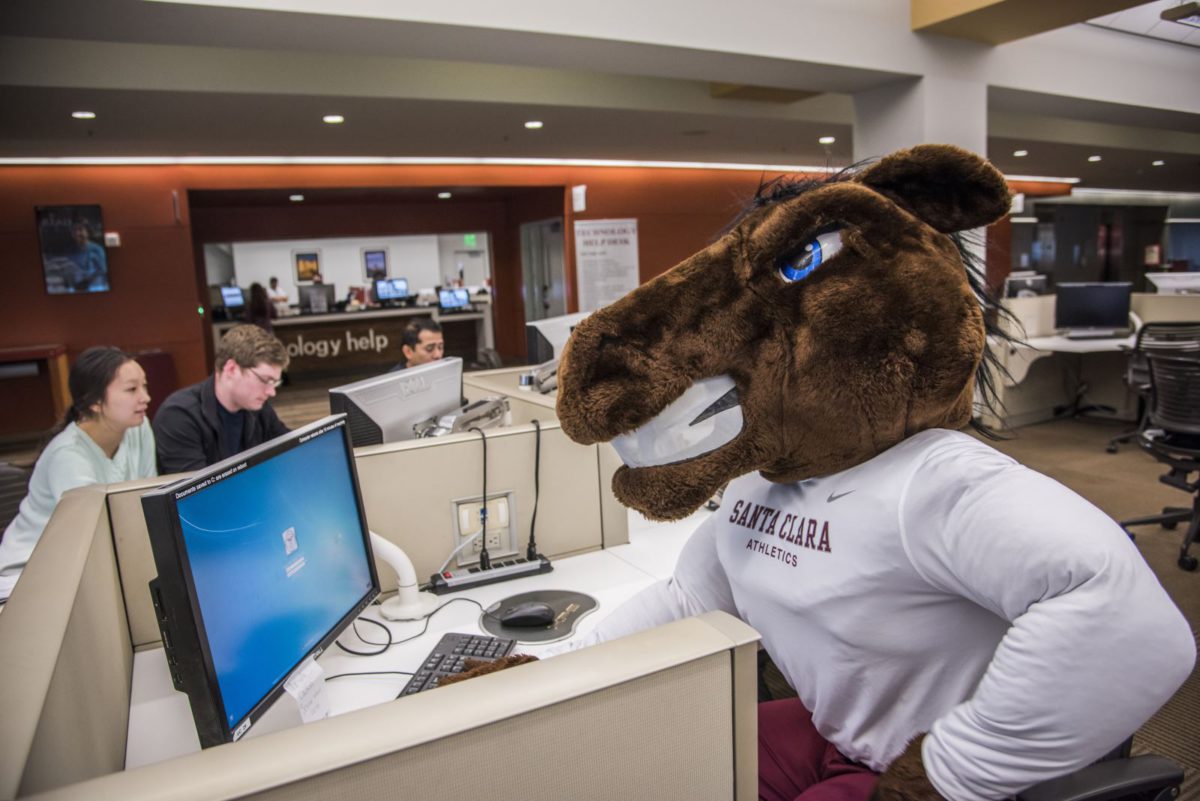 The state of California is home to more Scholarship America Collegiate Partners than almost any state, with a significant percentage of the University of California and California State University systems as part of our network. We start our Western tour at the University of California–Riverside, an innovative and dynamic research university ranked by U.S. News as "The No. 1 university in the United States for social mobility" three years in a row.
You've got plenty of virtual visiting opportunities at this sprawling Southern California campus. Options include student ambassador-led webinars, small-group Zoom sessions and virtual experiences introducing you to student life, housing and a number of specific fields including engineering, humanities, medicine and more.
If Silicon Valley is more your speed, pay a virtual visit to Santa Clara University. Founded in 1851 at the site of the Santa Clara Mission, California's first college provides Jesuit education in arts and sciences, business, and engineering. Located just one hour south of San Francisco, the college provides its five-thousand undergraduates a close-knit community, a lovely campus, and challenging professors.
The virtual experience for prospective students is particularly robust at Santa Clara. You can get to know the whole campus with a 4K virtual tour, and then delve into plenty of specialties, from admissions and student life to a skateboard tour and a chat with alum and two-time NBA MVP Steve Nash. (They've also launched a podcast series, "Life as a Bronco," to take a deeper dive.)
Whether you're heading into uncharted waters or planning to stay close to home, virtual campus visits are a great way to check out your options without a major commitment.
Continuing north along the West Coast, we reach Oregon's Linfield University, an independent liberal arts college of just under 2,000 students. With its main campus in McMinnville, Oregon and a satellite campus an hour away in Portland, Linfield strives to connect the traditional liberal arts with practical education through collaborative, service and experiential learning opportunities.
If we cross one more border, we'll reach the University of Washington in Seattle, the oldest public university on the West Coast. Originally employing one professor who taught six courses, the UW now boasts 3,500 faculty, nationally recognized sports teams, 400 student organizations, and one of the top research libraries in North America—and it's consistently rated a best buy in higher education.
Paying a virtual visit to UW's campus is simple via their video visit center, which features tours of the school, housing, the University District neighborhood and the city of Seattle, plus the "Ask a Husky" series where real students answer real questions. (There's even an Indigenous Walking Tour so you can experience the long history of the land where the campus now sits.)
Finally, we'll end our tour by visiting a campus that isn't easy to reach for most American students: Honolulu's Hawaii Pacific University. HPU is an independent, co-educational, career-oriented school with around 6,700 undergrads and 1,400 graduate students. Its two shuttle-linked campuses combine the excitement of an urban downtown hub with the serenity of residential campus set in the green foothills of the Koolau Mountains.
For non-Hawaiian students, an in-person visit to HPU can be a major commitment. Fortunately, you can get your feet wet without crossing the ocean thanks to their virtual visit options. You can book a live, guided virtual tour as well as a virtual connection with an admissions counselor; there are also webinars, self-guided tours and the HPU Huaka'i video series providing a glimpse at the school's island surroundings.
Whether you're heading into uncharted waters or planning to stay close to home, virtual campus visits are a great way to check out your options without a major commitment.
Continuing Your College Planning Journey
As you look to find the right college for you, have you wondered how you can confidently determine how much it will actually cost? Check out our eBook to get a break down of all financial aid options to better understand the cost of college.