Virtual College Campus Tours: Part 1 Northeast U.S.
Preparing for College | 3 minute read
In part 1 of the series, we highlight some college campuses with virtual tours available in the northeast region of the U.S.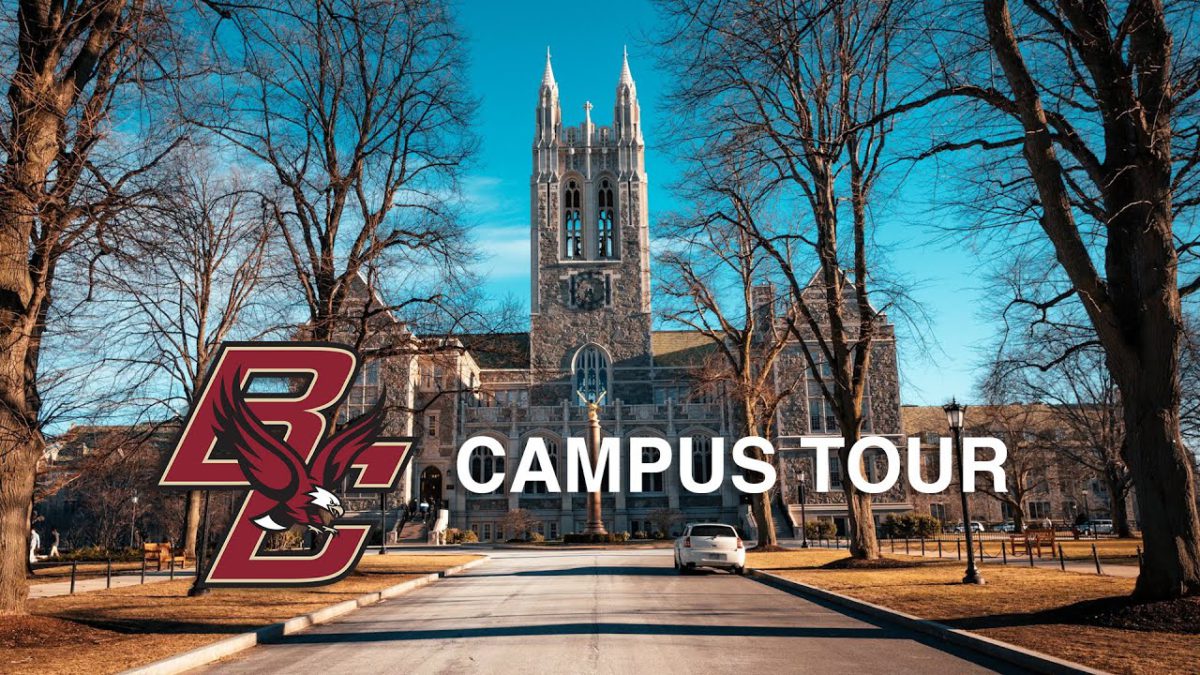 Travel restrictions and campus closures over the past years have led colleges to get creative when it comes to connecting to students. Virtual campus tours allow prospective students and their families to take an immersive, interactive journey through the school, without having to travel any further than your laptop or phone.
To help you in your college search, we're highlighting schools around the country that feature great virtual tours, starting in the Northeast. If you or your student are working on finding the right college fit, these virtual tours can give you plenty of insight into campus life, school surroundings and more.
Founded in 1863, Boston College enrolls nearly 10,000 undergraduates and another 5,000 grad students, with an admirable focus on diversity and inclusion: according to the school, "to ensure that all qualified students from all economic backgrounds have the opportunity to enroll, Boston College practices need-blind admission and meets the full demonstrated institutional need of US citizens and US permanent residents." Based in the higher-ed hotbed of Boston, BC provides virtual sessions for both incoming freshmen and transfer students, allowing you to hear from admissions and financial aid representatives as well as actual student panels, no matter where you are.  
Pennsylvania's Dickinson College has a history almost as old as the nation's itself: Benjamin Rush, a signer of the Declaration of Independence, founded the school in 1783. Today, the liberal arts and sciences college in Carlisle, Pennsylvania is a leader in environmental sustainability and globally-focused education—more than half of Dickinson students spend time studying abroad. To find out if it's a good fit for you, check out the wide array of virtual visiting options; they include a student-led video tour, on-demand recordings of Q&As and Open House events, and a full virtual tour on the YouVisit platform (registration required).        
In New York, Manhattan College strives to offer the best of both worlds: a small-campus atmosphere in a big-city setting. The private school of 3,600 undergraduates is situated on a picturesque campus in Riverdale, just north of Manhattan near the banks of the Hudson River. The school's map-based virtual tour gives you a great sense of location, amenities and proximity to the city, full of photos and embedded video tours. For more interactive options, prospective freshmen and transfer students can attend weekly virtual campus visits or schedule one-on-one online appointments with admissions and transfer counselors.
If you or your student are working on finding the right college fit, these virtual tours can give you plenty of insight into campus life, school surroundings and more.
Roger Williams University, in Rhode Island, prides itself on "small classes, direct access to faculty and boundless opportunity for real-world projects," and it's no wonder that the private liberal-arts school goes the extra mile in offering potential students virtual access opportunities. On-demand virtual tours are available on YouVisit, and there are also a wide variety of custom and personalized options. Student-led virtual tours happen twice a week, as do admissions Q&As; during the week of July 26, the school is also offering one-on-one, half-hour sessions with admissions counselors.  
We end our tour of virtual tours at the University of Maine Farmington, located in the lakes and mountains region of western Maine. UMF is the state's oldest public institution of higher education, and welcomes traditional, transfer and adult students to pursue quality, affordable undergraduate and master's degree programs. And while getting there for a visit may not be easy, the school goes the extra mile to offer virtual options: In addition to student-led video tours, the "Virtual Viewbook" series and student profiles, UMF offers live conversations, face-to-face with students and admissions professionals. (Mascot not included, we don't think.)
As you start (or ramp up) your college search, remember that virtual visits, video chats and interactive tours can be great ways to get a feel for your potential future home—and that Scholarship America Collegiate Partners like these can help ensure you get the most out of your scholarships when you arrive!
Continuing Your College Planning Journey
As you look to find the right college for you, have you wondered how you can confidently determine how much it will actually cost? Check out our eBook to get a break down of all financial aid options to better understand the cost of college.