Your Support Means Financial Aid Letters Contain Good News
By Carissa Chang Cress
For students nationwide, it's the season for college acceptance letters and the deserved celebration that goes along with them. It's also the time to receive financial aid award letters, and for students to consider the cost ramifications of what it takes to enroll. For those students and their families, figuring out if they can attend their dream school can be stressful, especially if they're left with a gap of what they can actually afford to pay. Here's how scholarship supporters, like you, can help before that letter ever arrives.
Decoding a Letter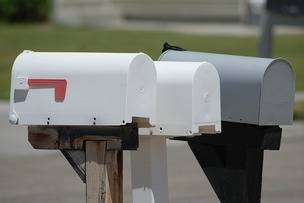 The financial aid notification process is important – but it can also be confusing. In 2012, the National Association of Student Financial Aid Administrators conducted research to test how well students and parents understood sample financial aid letters. The conclusion: not well. According to the report released the following year, there were pieces of each letter that they liked, but, overall, they "felt overwhelmed and confused by the information presented."
There are a variety of reasons for this. For starters, there's currently no standard financial aid award letter. Each college produces its own version; various stakeholders have differing opinions on what financial aid letters should look like, and how much information to include in them. The award-letter debate continues.
Within these letters, you're likely to find lingo that makes sense to fellow financial aid professionals but not the general public. For families who are just starting the college journey, or for first-generation college students, the terminology can look especially unfamiliar: adverse credit history, COA, EFC, SAP* and more. The jargon can increase barriers in understanding a financial aid package – not necessarily a start to a good letter.
On top of financial aid terms, some schools combine student loans with scholarships and grants into one award list, which make the loans look like they're gift money. On the contrary: student loans will need to be repaid – with interest. In other words, many award letters don't just include awards. Families can be left feeling more confused as a result: How much does the college really cost?
Your Support Makes a Difference
Here's where scholarship support can change the outcome of a student's letter-reading worry. Rather than having to rely on federal or private student loans, imagine the sigh of relief when a student sees a financial aid letter that is, indeed, all awards that cover her cost of attendance. Small scholarships and grants can add up for a student; institutional awards, state grants, private scholarships and other "free money" will help whittle away high tuition. In addition, scholarships can offset extra college costs like textbooks, supplies and activity fees.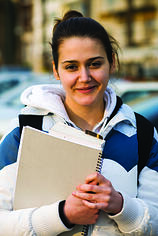 Fortunately, there are local organizations that are already working on turning these financial aid packages from good news into even better news. Scholarship America Dollars for Scholars affiliates support local students by providing scholarships and postsecondary guidance. These grassroots organizations form a network of more than 500 affiliates that work to lessen the debt burden of students across the country.
Many of these affiliates also work with Scholarship America Collegiate Partners ®. More than 270 postsecondary institutions have signed on, agreeing to treat scholarships awarded through Scholarship America programs fairly. They award scholarships without reducing a student's financial aid package. In addition, some of these Collegiate Partners ® agree to match scholarships from local Dollars for Scholars affiliates and other Scholarship America programs, up to a specific dollar amount. (If you know students who have experienced a reduction in financial aid because of their private scholarships, we encourage you to share these three tips with them.)
It's worth it for students to apply to as many scholarships as possible. It's just as worth it for community members to continue supporting those scholarships for years to come. And if you're a concerned community member, you're not alone! Helping students now means better financial aid letters when it's time for them to register for classes. Giving them the news of an affordable education can be the best gift of all.