You Can Boost FAFSA Completion In Your Community. Here's How.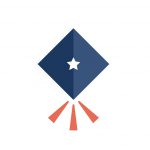 By Scholarship America
Updated April 2021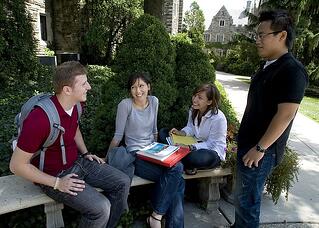 When it comes to paying for college, there's nothing more important for students to do than complete the Free Application for Federal Student Aid (FAFSA). This form, filed annually, is the gateway to virtually all federal, state and institutional financial aid, and many private scholarship providers require it as well. Unfortunately, completion rates for the FAFSA have remained stubbornly low — only about half of high school grads complete the form, and the ones who don't may be leaving close to $3 billion in financial aid on the table.
In the face of rising costs and spiraling student debt, those dollars are more important than ever. To help get them to the students who need them, the federal government has worked to simplify the FAFSA process in recent years — the opening date moved up to October 1, the IRS and Department of Ed worked together to allow importing of prior year tax data, and the 2021 Consolidated Appropriations Act introduced several changes to simplify and expand access. 
These changes make life easier for families at a busy time, and align FAFSA deadlines and eligibility requirements better with colleges' own financial aid process. Ideally, they should lead to more students completing the form, and to more accurate financial aid offers from schools. But, to work as intended, FAFSA also needs counselors, volunteers and family members to spread the word. If you're in a position to advise or support students, here's how you can help boost completion rates this fall.
Learn the landscape.
To improve FAFSA completion, it's important to know where you're starting. Fortunately, completion efforts have introduced a great deal more transparency into the process, including detailed district-by-district and school-by-school breakdowns of how many students are starting and finishing their FAFSA. The Form Your Future FAFSA Tracker provides state and district-level breakdowns, and these Title IV reports can help you learn a great deal about the Pell Grant, federal loan and institutional aid distribution at colleges around the country, giving you a picture of your students' likeliest paths to aid.
Use the available tools.
The federal government's Financial Aid Toolkit offers a wide range of resources for both financial aid professionals and the general public, all geared toward demystifying the process of paying for college.
The National Association of Student Financial Aid Administrators (NASFAA) has also compiled a toolkit for students and parents and the Student Aid Reference Desk for counselors and financial aid offices, and the National College Access Network provides some excellent advice to counselors and advisors on getting FSA IDs set up. This technical requirement has proved to be a stumbling block for both new and renewal FAFSA filers, so this is a valuable guide to bookmark before you start getting those urgent calls for help.
Emulate the best.
Even as FAFSA completion has been dropping, one state has seen the exact opposite trend. Tennessee remains at the top of the FAFSA Tracker by a wide margin every year — and the basic explanation is simple: FAFSA completion is required for all participants in the Tennessee Promise program, which covers unmet financial need for students at the state's community colleges. The program was introduced in 2014, and, as a result, FAFSA completions by Tennessee high school graduates jumped from 31,000 to 45,000. They've remained the national standard ever since.
Obviously, Tennessee Promise is a massive statewide effort that required years of bipartisan negotiation to implement. But that doesn't mean your school or community can't learn from the state's efforts. To accompany the FAFSA requirement, for example, the state provides a detailed guide to completion with links to further resources. Crucially, they also pair program participants with mentors to keep them on track, answer FAFSA questions and ensure they're sticking with their timelines and goals.
If your school, foundation or Dollars for Scholars affiliate isn't requiring a FAFSA for your scholarships, we'd urge you to consider doing so as well. By combining a completion requirement with a support network, Tennessee is leading the nation when it comes to the FAFSA — and, when applications open this October, your school or organization can help your community do the same.