Why "Higher Education" Means More Than Just Four-Year College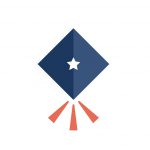 By Scholarship America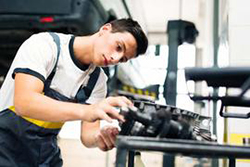 This week, President Obama announced some extremely encouraging news: in 2016, the high school graduation rate in the United States hit another record high, with more than 83 percent of students earning diplomas. That graduation rate means more than 2 million students entered the world of higher education this year.
But it doesn't mean that they all packed up their clothes and books and mini-fridges and headed to university dormitories — or that last year's high school grads are the only ones starting their postsecondary education this year.
Instead, "higher education" continues to diversify more and more each year. According to a 2014 study from the National Center for Education Statistics, 40 percent of students enrolling in their fall semester were 25 or older. Over the next six years, enrollment of students 25- to 34-year and 35-and-older is projected to increase by more than 20 percent. The demographic of college students is getting older — and more likely to be parents and full-time workers.
Thanks to these changing student needs and goals, two-year, community and career colleges have never been more important.
Career and technical education gets students into the workforce — and helps them advance.
"I believe that in a fast-paced, hyper-connected, constantly changing world, there are few institutions that are more important to America's economic future than community colleges." Those were the words of President Obama as he delivered last year's commencement address at Lake Area Technical Institute, a two-year career and technical college in South Dakota.
That importance was borne out in the school's post-graduation statistics. As the president went on to remark: "Within six months, 98 percent of [the school's] graduates — you — are either employed or continuing your education. The average Lake Area graduate who enters the workforce earns nearly 50 percent more than other new hires in this region … This is not an accident. It's the result of a relentless focus on teaching real-world skills that lead directly to a job."
Career and technical schools are in a unique position to help students prepare for an ever-changing workforce. The wide majority of the fastest-growing occupations in the United States are in the medical field, and most — like home health aides, occupational or physical therapy assistants — can be attained by those with a two-year associate's degree.
On the other side of the coin, while total jobs in sectors like manufacturing and machining are stagnant, the jobs that are available are increasingly higher-skilled, precision-oriented and better paying. By studying with experts in the field, students who earn a two-year degree in a field like machining, robotics or engine repair can boost their skills, their opportunities and their job security.
Two-year colleges can help make higher education more cost-effective.
Those students, whether they're learning precision machining, physical therapy or cosmetology, may also find community and technical colleges to be a better value and a more flexible fit with their lives.
Nearly half of all college students (47.7 percent, as of October 2015) are also in the labor force in one way or another. For some of those students, that means work-study or weekend jobs. But for an increasing number of those older, returning or "nontraditional" students, that means juggling full-time jobs with school.
Community and technical colleges tend to provide more flexible scheduling for those students. And they also make the cost of college significantly cheaper. According to recent research from the College Board, "Consistent with its role as a gateway to postsecondary education for low-income and first-generation students, the public two-year sector has lower published (sticker) prices than other sectors. In 2015-16, the average published tuition and fee price is $3,435 for full-time public two-year in-district students, 37 percent of the average price for public four-year in-state students and 11 percent of that for private nonprofit four-year students."
While fixed costs like room, board and supplies add to the total, the average yearly cost of attendance (COA) is around $8,000 cheaper than a public four-year school — and nearly $30,000 per year less than a private four-year college.
For students aiming to earn a two-year degree, it's a great bargain. What's more, students pursuing four-year degrees are also saving money by starting at community colleges and transferring. The same College Board brief reports that nearly half (46 percent) of bachelor's degree recipients in 2013-14 had attended a two-year college at some point in their academic career.
Career, community and technical schools can prepare students for further education or steady jobs; that flexibility is a big part of the reasoning behind Heads Up America — the bipartisan campaign to provide two years of free community college to qualified students, currently in place in 36 locations across the country. But, even for students who aren't attending tuition-free, two-year college can still be an incredibly effective — and cost-effective — gateway to higher education.