Where Will This Year's High School Grads Be Next Year?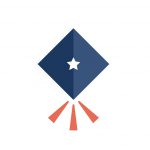 By Scholarship America
First, some good news: high school graduation rates have continued to rise across the U.S. over the last decade. GradNation's 2019 Building a Grad Nation reported an all-time high percentage of 84.6% of seniors graduating, up by more than 5% since the organization started it's work in 2011, and ever closer to their 90% goal.
Beyond those encouraging numbers, however, there's more to do. As GradNation reports:
Despite this progress, deep equity gaps remain, as Black, Hispanic, and low-income students continue to graduate high school at rates far behind their white and more affluent peers. In addition, English Learners, students with disabilities, and homeless students all have graduation rates below 70 percent. … Taken together, the statistics show that specific student groups are experiencing a very different kind of education than their peers.
For students from those specific groups that do graduate from high school and move on to college, those struggles remain. One in five freshmen won't come back for a second year; for low-income and first-generation students, the odds are even worse. And on top of those systemic challenges, everyone in the class of 2020 will also be dealing with the unprecedented effects of COVID-19 after a surreal end to their high school careers.
So where will this year's high school grads be this fall — and how can we help them transition successfully?
Uncertain Options
NPR's Marketplace reported on graduates' shifting plans earlier this summer:
With so much economic uncertainty, and little clarity as to whether most college campuses will open in the fall, a growing number of high school seniors are rethinking their plans for next year. Some are opting for more affordable, in-state public colleges instead of more expensive private ones. More students are choosing to stay closer to home. Interest in gap years has spiked. And one in six students who had planned to enroll full-time at a four year institution next fall have changed their mind, according to a recent poll from the education consulting firm Art & Science Group. Most for financial reasons.
Each of these options comes with its own set of trade-offs, of course. Shifting to a different school that's cheaper or closer to home can save money, but may not provide students with the experiences, options or majors that they'd been planning to pursue.
Gap years — especially if they involve traveling or volunteering — come with their own costs, and often aren't feasible for lower-income students. Online school, while safer than on-campus instruction, can be fraught with technical difficulties, access issues and participation struggles. And students who defer their college careers to work find themselves in a difficult job market — and less likely to finish a degree. As Vox reports:
High school graduates from lower-income backgrounds are more likely to delay their college enrollment than their wealthier peers, according to multiple studies. They also experience longer breaks in their education and are less likely to graduate. Due to many families' precarious financial situation, low-income students are significantly at risk with the pandemic-induced recession — particularly if they don't have enough money for an enrollment deposit or if their family's financial picture entirely changes.
Flexible Models of Support
As scholarship providers and student supporters, it's vital that we recognize this new uncertainty, and ensure our work meets students where and when they need it most.
In many cases, that means deferring or repurposing scholarship awards: rather than providing a check for a student's fall 2020 tuition bill, we're encouraging our partners to defer payment or allow funds to be used for other essential education expenses, depending on timing and need.
We are also working with a number of partners to increase or institute emergency grant programs: providing small, one-time grants to students when they face financial setbacks that could derail their education. (Our Emergency Grant Partnership with Achieve Atlanta has already provided nearly $200,000 in grants to Atlanta Public Schools graduates facing COVID-19-related financial crises.)
Finally, it's vital to keep educating, communicating and advocating for student-first policies. We have been working in Washington to keep scholarship funds tax-free, and supported the final language of the CARES Act that ensured federal emergency grants would not be taxed. We're also keeping in touch with students, learning from our scholars when and where we can help the most, and serving as a resource for guidance on changing dates, deadlines and policies. With so much uncertainty facing students, sharing knowledge is nearly as important as providing financial support.
Worth the Struggle
Despite challenges and disparities, students from all walks of life persist in their education. The barriers are significant, especially in the wake of COVID-19, but the stories and the statistics tell us: College is worth it.
"The pay gap between college graduates and everyone else [has] reached a record high," wrote David Leonhardt for the New York Times. "Americans with four-year college degrees made 98 percent more an hour on average in 2013 than people without a degree. That's up from 89 percent five years earlier, 85 percent a decade earlier and 64 percent in the early 1980s." Though Leonhardt's research came out several years ago, recent analysis from Business Insider indicates its ongoing relevance.
Where will this year's high school graduates be a year from now? A majority will be enrolled in college despite the pandemic — whether it's two-year or four-year, online or in-person. Most of them will also be working, and many will be living on their own. Some will have left school, for a short time, or for good.
Given what we know about the value of a degree, Scholarship America will be continuing to support those in school, and to help those who've left get back. To do so, we need your support — together, we can close the gap between high school graduation and college completion for future success.