What are tuition management services?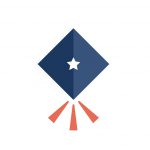 By Scholarship America
Updated October 2019
From students applying for financial aid to parents making sense of a bill, paying college tuition can be complicated and expensive. Businesses that offer tuition assistance to their employees and families can help cover these growing costs. Well-designed tuition management services are an invaluable part of that workflow.
Just what are tuition management services, though? And how much does your company need to invest in them?
In broad terms, tuition management services are the tools and processes that a company uses to administer its tuition assistance program. They help you meet the day-to-day needs of students in your workforce.
Depending on your program, your stakeholders and your focus, tuition management services can encompass a lot of different tools. Tuition assistance is usually highly customized. But here are four essential tuition management services that any program needs.
1. Program Parameters
Helping your employees pay their college tuition isn't just a benefit to them. It can also be a major benefit to your company. By supporting college access within your workforce, you're ensuring continued professional development throughout your workforce. And you're offering a powerful employee-retention benefit at the same time.
Before putting any other systems in place, it's vital to clearly define your program parameters and your guidelines for eligibility. Questions to consider:
Do you want to fund any course of study, for any employee?
Will there be service-time restrictions?
Are you only interested in supporting areas of study that are relevant to certain job descriptions?
These definitions will provide clarity for both you and your workforce — and they are at the heart of any efficient, effective tuition management service.
2. Evaluation and Workflow
A good tuition management system offers clear, streamlined service for both your employees and HR team, all the way from creating payment requests to disbursing funds.
Your tuition management services should provide employees with a simple, straightforward way to (a) determine if they're eligible and (b) submit their required paperwork for tuition assistance. After all, balancing work with college is already a stressful experience full of paperwork. The last thing you want to do is complicate things more.
At Scholarship America, we create a simple, customized Tuition Assistance Portal for each of our tuition assistance partners. The portal allows employees to easily submit details of their coursework and requests for reimbursement, from any device. And it also allows HR teams to quickly review and evaluate requests, ensuring qualified expenses are paid efficiently (and giving them an easy way to contact employees with questions or clarifications).
3. Payment Management
As any HR or finance professional knows, payment processing can be a complex and time-consuming job. And as any college student knows, paying for college expenses can be a headache. That's why it's crucial for your tuition management system to streamline payments as much as possible.
The first step is to decide just how you want to provide funds. Some companies provide tuition prepayment — sending money to the employee or their school to pay the bill before it's due. Others prefer tuition reimbursement — paying the employee back for qualified expenses after the employee has paid their school. Both have their benefits, and there's no one right answer, but it's important to figure out which method fits with your business's cash flow and calendar.
Once the payment method is determined, your team will find management to be easier the more it can be integrated into your existing payroll system. Scholarship America's tuition assistance platform is designed to do just that, by synching an employer-provided payroll file directly with the tuition assistance portal. This eliminates the need for paper checks or extra EFT transfers, and helps ensure our tuition management services are as efficient as they can be.
4. Outside Partnerships
Last but not least, partnerships with colleges and other institutions can be a boon to your tuition management services. Colleges and universities are always in search of new ways to recruit good students. Consider creating partnerships between your local schools and your workforce, as a benefit to all parties.
There are also nationwide networks of partnerships, like Scholarship America's Tuition Reduction Network and Collegiate Partners ®. Both these groups agree to help students make the most of their award dollars, either by reducing tuition or agreeing not to displace private aid. In both cases, they help your employees stay engaged by attending classes while learning new skills to apply to work.
Considering the diversity of "tuition management services," clarifying its meaning to you and your audience will allow you to deliver top-notch services. And, by offering tuition management services, you'll not only help your business, but create even more value for the individuals that will benefit from them.