[VIDEO] Dollars for Scholars: Local Scholarships, National Support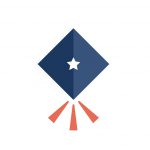 By Scholarship America
"My dream is to use Dollars for Scholars so that any community can change the young people in its own backyard." —Dr. Irving Fradkin, Founder of Scholarship America Dollars for Scholars
College costs may be at an all-time high, but concerns about how to pay them aren't new at all.
Back in the 1950s, Dr. Irving Fradkin, an optometrist in Fall River, Mass., was struck by how many of his high-school-age patients told him that they wanted to go on to college, but that they weren't able to afford it. Their concerns were echoed by local teachers and business owners, worried about a future in which prohibitive costs would keep Fall River's young people from the education that they wanted and needed.
In 1957, these concerns gave Dr. Fradkin a simple but profound idea: if everyone in Fall River could give just a dollar to an educational fund, the money raised would be enough to cover the gap, and help nearly every student in the community attend college. The following year, he created that fund, calling it "Dollars for Scholars."
Over the next half-century, Dollars for Scholars grew into Scholarship America, the nation's largest non-profit, private-sector scholarship and educational support organization. We have distributed more than $3 billion in scholarships—and Dollars for Scholars continues to be our flagship, grassroots, community-based program for awarding local funds. If you or your community are interested in making a bigger impact on the lives of students, Dollars for Scholars is a proven blueprint for local success.
The Best of Both Worlds
We're thrilled to present the video above, which provides an overview of Dollars for Scholars, some words of wisdom from Dr. Fradkin, and a chance to meet students and volunteers in Dollars for Scholars communities across America. Those communities come in all shapes and sizes—affiliates work for students in small towns, suburban school districts and urban centers alike.
As one volunteer says, the affiliate model also provides "the best of both worlds: a local organization and local volunteers, but with a support structure from a national organization." And Scholarship America President and CEO Lauren Segal agrees: "[Dollars for Scholars] make[s] sure that the community is focused on what they and only they do best. Scholarship America provides them with the tools and resources and opportunities to help them do their job better."
Those tools include ChapterNet—a sophisticated, cloud-based software suite for website development, volunteer coordination and end-to-end scholarship management. They also include annual conferences, held in eight sites around the nation, as well as 501c3 affiliation, expert documentation and pick-up-the-phone help from our national office. And all of it is geared toward helping you raise local funds for local students.
See the Impact
More importantly, our new video introduces more than a dozen volunteers, supporters and scholarship recipients, demonstrating the impact of community scholarships on multiple generations.
"You see the ambition they have in high school, and how they accomplish, and how they excel," says NFL Hall of Famer and Dollars for Scholars supporter Anthony Munoz. "[Seeing] them go on to further their education and become productive citizens in this great country is really what motivates me to do what I do."
His thoughts are mirrored by those of Kassandra Rodriguez, a 2014 scholarship recipient from Esperanza Foundation Dollars for Scholars, who says it's not just the amount of the scholarship that matters: "I am the first one in my family to go to college. Seeing people see something in me, to actually give me this award, is way beyond just the money."
Across the nation, community scholarship programs are making a difference for students like Kassandra, thanks to their focus on hometown schools. It's up to all of us to make college possible for a new generation. If you're interested in learning more about how Dollars for Scholars can work in your community, find out how you can join or start an affiliate!