Training Your Way: Content-Rich, Convenient Volunteer Webinars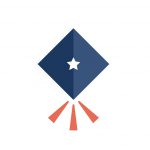 By Scholarship America
Scholarship America introduced "Training Your Way," a series of one-hour webinars for Dollars for Scholars chapters, in fall 2016 — and the popular training series will be returning for a second season in September. 
"Our topics ranged from strengthening your board, to dealing with changes in the FAFSA schedule, to more technical webinars on scholarship management and assisting students with applications," said Amy Ronnkvist, Director, Operations, for Student Success Programs at Scholarship America.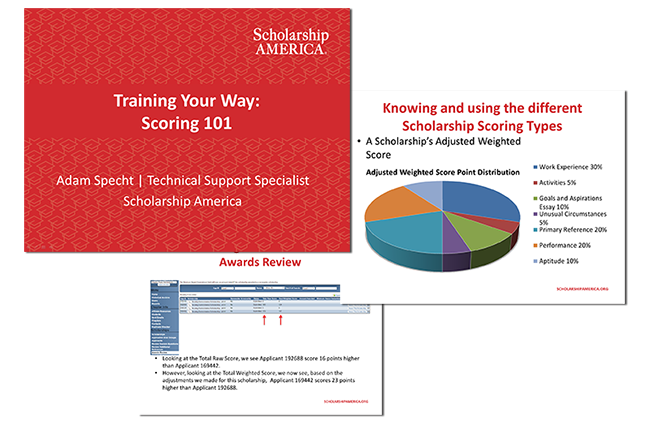 Eight webinars were held from September through December, with about a third of Dollars for Scholars chapters participating. Of the 405 registrants, 41 percent participated in more than one webinar.
"I found them helpful, informative and convenient," said Pamela Collinshill of Oakland Dollars for Scholars.  "I would strongly encourage other chapters across the country to participate in these webinars. The topics are focused and on point."
Vivian Whitaker of Cloverdale Dollars for Scholars participated in the series as both an attendee and a presenter, hosting a session on Getting Students to Apply. 
"I was honored to participate," Vivian said.  "Being able to share my enthusiasm for working with students, [and] encouraging them to use Dollars for Scholars as a 'one stop shop' for all things related to postsecondary education, was fun. Exchanging ideas with folks from other affiliates was a plus. Being able to tune in at home was also a big plus, as it is usually at least an hour's drive each way to attend a workshop. I would encourage all affiliate volunteers to take advantage of the webinars!"
"We've seen a direct impact in the types of questions and resources our Customer Service Team is being asked for, so we know chapters are applying what they learn," Ronnkvist said. "Participants love being able to watch the webinars live, listen via phone or watch the recorded webinar at times convenient for them. We send out the presentation decks with resources as well."
The 2017 Training Your Way webinar series will start in September with sessions on building donor relationships and working with homeschooled students. Volunteers will also get training on the next round of enhancements coming to ChapterNet, the Dollars for Scholars online scholarship application platform. 
To expand the impact of the Training Your Way experience, Scholarship America will also launch a Sharing Your Way companion discussion that brings together a small group of affiliates who have a common interest in a particular topic.   Through continued learning and sharing, Scholarship America's nationwide network of volunteers is able to come together and focus on local students — no matter where they are.