Three Ways Your Scholarship Program Can Turn Students into Graduates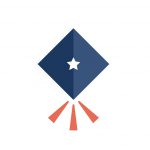 By Scholarship America
Scholarships are a vital piece of the financial aid puzzle. According to Sallie Mae's most recent How America Pays for College report, nearly half of all families used scholarship aid when it came to paying for college—and scholarships and grants covered 35 percent of the total cost of higher education. That makes scholarship aid the single largest resource that families are using to pay for school. And it also means that, as scholarship providers, we need to ensure those millions of scholarship dollars are doing the most good.
Here are three questions to ask as you assess your corporate, foundation or community scholarship, so you can be sure you're focused on getting students to their higher education goals.
Does my scholarship work with (and not against) institutional aid packages?
How America Pays for College reports that almost all scholarship recipients (87 percent) get at least part of that funding directly from their school. In addition, around 75 percent also receive aid from private scholarships. That level of overlap indicates there are plenty of dollars out there for students—but it also means doing a little extra work to ensure your award is having the biggest impact possible.
While it's not common anymore, some schools still practice "displacement" of scholarships, meaning a student's private scholarship aid is treated as part of the Expected Family Contribution, and aid from the college is thereby reduced. There isn't much you can do to change this policy, but there are ways to work around it. The Dell Scholars Program, managed by Scholarship America, reaches out to all recipients to understand their financial aid situation; if students are facing displacement they will explore options like variable award amounts, customized award timing or even using their award to repay loans.
Scholarship providers can also boost their impact by finding students who fall through the cracks of institutional financial aid. Sara Goldrick-Rab and Michelle Miller-Adams point out the irony that "Many students above the Pell Grant cutoff struggle with college costs; a family making $50,000 is too poor to afford college but is often too 'rich' to qualify for a Pell Grant." For these middle-class students in financial aid limbo, a private scholarship can provide more college choice and less student loan debt.
Finally, private scholarship providers can join initiatives like Scholarship America's Collegiate Partners ® program. This consortium of colleges, trade schools and universities across the country have agreed that they will not displace awards from our partners—and, in many cases, they agree to provide matching funds as well. These types of agreements are a win-win-win for college recruiters, students and scholarship providers alike.
Is my scholarship flexible enough for modern student needs?
Government and institutional aid can be extremely generous, especially for low-income students. But even if a student has a full-tuition scholarship or a "free college" promise, it doesn't mean their financial worries are over. They still need to buy or rent textbooks, pay for transportation and internet access and cover school fees—not to mention putting food on their plates and a roof over their heads. As one student interviewed by Sallie Mae put it, "I definitely didn't realize that there were so many other things that you had to cover, even if you had a 'quote unquote' full scholarship."
These non-tuition costs add up fast, especially if students are trying to balance school and work. Fortunately, private scholarship providers are in a unique position to help. While federal, state and college aid is often limited to paying tuition, private awards don't have to be restricted. Consider allowing your funds to be used for any qualified education expense, rather than just tuition, and you'll help meet more students where they need it most. (This is another way of avoiding displacement as well. If a school displaces scholarship aid for tuition, consider allowing students to use their scholarship for living expenses instead.)
Another option: dedicating a portion of your funds to emergency financial assistance. Emergency financial assistance provides small grants to students facing sudden, unexpected setbacks that threaten their ability to afford school. These small, targeted awards at the right time can make a world of difference without a large investment.
Does my scholarship stick with the student?
For most of the last half-century, scholarships have largely been one-time transactions: a high-school graduate gets a check from a scholarship provider, sends it to their college's financial aid office and that's it. However, in the last decade, two trends have emerged to challenge this model: data-driven grant reporting and renewable scholarships. Both are crucial when it comes to maximizing your impact.
A renewable scholarship is just what it sounds like: an award that can be renewed by the student each year, provided they continue to meet the criteria set out by the provider. Renewable scholarships address an all-too-common problem, in which students have plenty of freshman-year financial aid, but nothing to get them through the rest of college. (That situation can lead to students dropping out while carrying debt, officially the worst-case scenario when it comes to higher education funding.) Renewable scholarships, by their nature, are somewhat more expensive to provide, but they also give recipients the best chance to persist and earn their degree.
In addition, these types of awards mean you're spending more time tracking your recipients' progress through college. In the ongoing search for funding, that's invaluable data for you as a provider. Nothing shows impact like real persistence and graduation data. And it's also valuable for the student. By monitoring their progress, you're in a position to recognize both success and struggles, and to connect students with the supports and services they need. It's the first step leading from scholarships to whole-student support—and that's the first step to being the kind of program every student knows by name.