The Student Success Movement: Creating a College Completion Culture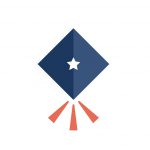 By Scholarship America
By Matt Konrad
Ten years ago, then-President Barack Obama's "American Graduation Initiative" set out two historically ambitious goals: increase the nation's community college graduates by five million over the following decade, and raise the percentage of Americans with a certificate or degree to 60 percent by 2020.
A decade later, the nation finds itself well behind schedule in meeting those goals. As reported by the Washington Post and Hechinger Report, "federal and state budget cuts, spiraling tuition, political distraction and increasing public skepticism about the value of a higher education" have slowed the degree-seeking momentum of the late 2000s and early 2010s. The original goals of the American Graduation Initiative look more likely to happen in the 2040s than they do today.
However, there are signs of encouragement. The number of Americans with higher-education credentials may not hit the magic 60-percent line this year, but it has gone up from 39 to 48 percent in the last decade. And, despite continuing struggles and controversies, the higher-ed world hasn't given up hope. Instead, we are using the lessons of the last decade to refine, improve and refocus our efforts on student success.
What Is "Student Success?"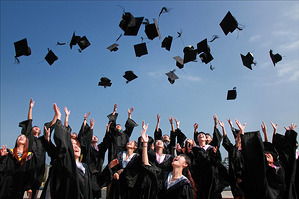 Anyone with a stake in education—as a student, parent, educator, administrator or advocate—wants to see students succeed. But the idea of "student success" as a formal movement is only about a decade old. As the Chronicle of Higher Education reports in "The Truth About Student Success," the term is shorthand for the wider movement that "has made greater completion rates, equity, and social mobility institutional responsibilities" at two- and four-year colleges.
The Chronicle identifies several factors that led to the prominence of the student success movement: "Decades of research on how to engage students met a national call for accountability, as federal officials pushed assessment, accreditors demanded data, and states attached money to colleges' outcomes. President Obama set a bar for postsecondary attainment, and foundations devoted hundreds of millions of dollars to propel colleges into action."
In other words, the student success movement says that colleges' ultimate responsibility is not just to admit students, but to ensure they have the appropriate social, cultural and financial support to stay in school and earn their degree.
Successful Strategies for Creating a Completion Culture
The idea that colleges should be focusing on graduating their students may seem self-evident—but it's also not as simple as it sounds.
Since the 1960s, billions of dollars and millions of hours have gone into increasing American high school graduation rates, and the effort has resulted in near-annual record highs. That success means more students from more walks of life are enrolling in college—and that means the old support systems don't necessarily work. With more and more low-income, adult, minority and other "non-traditional" students pursuing higher education, the schools seeing increased student success are the ones willing to experiment, to be flexible and to meet students where they are.
One of the most often cited examples is that of Georgia State University (GSU). A public, four-year school in metro Atlanta, GSU's student body is 60 percent nonwhite; 58 percent of students are eligible for Pell Grants; one in three is a first-generation college student. It's the picture of the new enrollment reality—but its low-income and first-generation students are graduating at the same rate as their peers.
How do they do it? By going all-in on student success initiatives. They've dived deep into student data to learn what really works, and then committed to those efforts; their solutions range from custom (and peer-led) tutoring to emergency financial grants to new delivery methods for introductory classes. In short, the school found the financial, cultural and social stressors that were standing between students and their degrees, and they work aggressively to remove them.
How Can Private Scholarships Enhance Student Success?
At Scholarship America, we have student success in our organizational DNA. Our founder, Dr. Irving Fradkin, loved telling the story of an early Dollars for Scholars scholarship recipient. The young man from Dr. Fradkin's hometown of Fall River, Massachusetts thanked him profusely for the money—and even more profusely for the realization that the whole community was behind him, supporting his educational dreams and goals.
While we didn't call it "student success" or "completion culture" in 1958, our community-support model mirrored those current movements in important ways. And we continue to do so today. Financial support, in the form of scholarships, is a vital piece of our work, just as it's a vital part of student success. But it's not the only part.
Just like the Georgia State initiatives, Scholarship America and our partners work to include cultural and social support for students—particularly those who are pursuing higher education to rise out of poverty. Our flagship Dream Award program is designed to provide funding to students who overcome barriers to get to college, but find themselves struggling to pay for education beyond freshman year. Among the recipients of that award is Rachel Muir, who related what it was like jumping from a poor community to the Ivy League:
The transition from high school to college became a struggle. Not because of academic rigor, but because Rachel wasn't accustomed to being surrounded by affluent peers. Her classmates would invite her to go on trips for the weekend or over break, and Rachel had to decline because every penny she earned was going toward supporting herself.

"It was jarring to be surrounded by people who don't know what it is to be poor," Rachel said.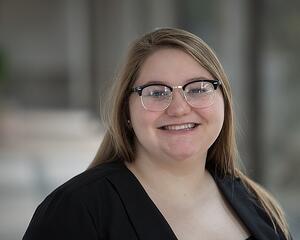 The Dream Award helped alleviate Rachel's financial worries; it also brought her into a network of students who faced similar challenges. The Dream Award Scholars are connected virtually via a private Facebook group, and each year's class comes together at Scholarship America's Dreams to Success event in Washington, DC. Rachel is one of many recipients who heard about the award from a prior honoree; as the Dream Award network grows, more and more peers will be able to provide more and more connections.
That's just one of many Scholarship America programs that strive to support the greater student success movement. The Dell Scholars program, a longtime partner, is at the forefront of research and innovation when it comes to supporting and retaining students; Dell Scholars receive personalized mentoring, text-based reminders and interventions, and financial aid advisors who ensure they're getting the most out of their awards.
Our partners support completion culture on a local level, too. Detroit Regional Dollars for Scholars—an affiliate of the very same community-based initiative begun by Dr. Fradkin—will be among the honorees at this year's Dreams to Success dinner, for their work incorporating private-sector aid, college readiness learning and financial literacy training into their local scholarship program.
The rise of the student success movement over the last decade has made one thing clear: it's no longer sufficient just to write a scholarship check to a college freshman and assume they'll take it from there. Student success is a long, winding road, and we embrace the challenge of helping meet the future's most ambitious goals.