The Financial Aid Form You May Not Know About
By Carissa Chang Cress
Update, February 2016: CSS/PROFILE forms are available for Fall 2016 and Spring 2017. If you and your family have financial information ready, consider filling out your CSS/PROFILE now to avoid hassles later!
For parents and volunteers who help students with college applications, navigating through financial aid may seem overwhelming. But with some preparation beforehand, your guidance can pay off in big ways for your son, daughter or other students in your community. To help you in those efforts, we've spent a few posts covering the Free Application for Federal Student Aid (FAFSA), which is crucial to all financial aid. But, did you know that in many cases, the less known CSS/Financial Aid PROFILE may be just as necessary? Below, we cover what you need to know about this important application.
What is it?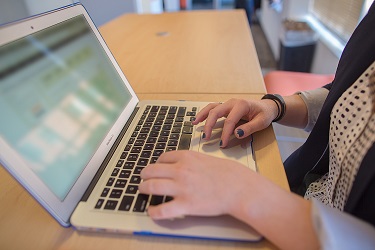 The CSS/Financial Aid PROFILE, also shortened as PROFILE, is an online application that certain colleges, universities and scholarship programs use to calculate financial aid for students. Filling out one form allows the same data to be shared with a variety of participating schools and programs. The PROFILE is administered by the College Board, the same organization that offers the SAT, PSAT and other tests, research and college success resources.
Why is it important?
Nearly 300 U.S. colleges and programs use the PROFILE, so it's worth looking into, especially if your student is interested in applying to one of the schools or programs listed here. In addition, many schools require the form for that particular institution's aid. For example, the University of Michigan lists a two-step process to apply for aid: complete the FAFSA and complete the PROFILE to qualify for both federal and school awards.
How is it different than the FAFSA?
Both forms ask for financial information, but there are some key differences:
The PROFILE qualifies students for nonfederal financial aid, such as institution-specific scholarships, grants and loans. The FAFSA is still the only way to access federal financial aid, so your student needs to complete it so they don't miss out on federal awards.
The PROFILE can be filed as early as Oct. 1, whereas the FAFSA isn't available until Jan. 1 (but will be available in October starting next year!). As we noted in this previous blog post, the PROFILE is often used as part of early decision/early action college applications. PROFILE applications should be filed at least two weeks before the earliest priority deadline required by a college or scholarship program.
There's a $25 fee for an initial application and a $16 charge for each college or program that your student adds to the report. Fortunately, there is a fee waiver for low-income families, which covers application and reporting fees for up to eight colleges or programs. The waiver is automatically applied and shows up for qualifying students before submission.
Be prepared for a longer, more complicated form than the FAFSA. Schools use PROFILE data to get a more precise view of your family's financial situation, which is why your student will likely see different (and more) questions that aren't considered for federal aid. In addition, there may be some program-specific questions, depending on which school or scholarship your student is applying for. In total, the College Board recommends that students set aside about 45 minutes to 2 hours to complete the PROFILE.
What documents do I need?
While the PROFILE may be more detailed, there are still some similarities in the type of forms that students need to gather, including your tax returns, Social Security numbers, bank statements and other financial documents.
How does a student get started?
Students should visit the College Board website to sign in or sign up for an account. After registering, students will be taken through step-by-step screens to input the information they've gathered. Parent sections are green; student sections are blue. There's also the option to download a customized pre-application worksheet to help work through the details of the application.
In addition, the College Board provides a helpful overview presentation and a more detailed tutorial about the PROFILE.
What if I have more questions?
The College Board offers customer support via phone and email. Ensure a complete, accurate application by getting the expertise that you need!