Supporting Students Through Emergency Aid
For students heading to college for the first time, there's excitement for new opportunities to come. And for those returning to classes, there's motivation to push forward to graduation. But for millions of students whose studies are hampered or interrupted for financial reasons, there's an important role for all us to play to keep them from dropping out.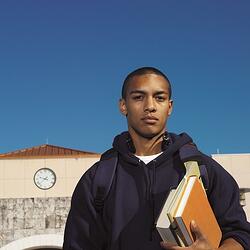 In a world where millions of students teeter between staying in school and leaving, every bit of support helps. More and more, students who juggle work and school – 70 to 80 percent of college students, according to Georgetown University's Center on Education and the Workforce – are under pressure. They need to work more hours to afford school, but they also need study and class time to maintain their academic standing. Losing that balance is especially tough on community college students: only 35 percent of full-time community college students have completed their degree after five years.
That's why one financial crisis can make or break a student's ability to keep attending classes. A car stops working, a medical scare happens, or a utility bill increases – these are all unexpected costs that can be the last straw for a struggling student. In addition, in December 2015, the Wisconsin HOPE Lab published a report that outlines the stark reality that half of all community college students struggle with food and/or housing insecurity. Such large needs raise the question: What can be done?
Fortunately, there are a number of organizations and institutions tackling college affordability and rallying around students in need – aiming to reach them before they drop out and don't return.
Scholarship America Dreamkeepers is part of these efforts, by partnering with institutions on effective emergency aid programs. Grants of $500 or less for unexpected emergencies can make a world of a difference for a student trying to make ends meet. Research – like Scholarship America and the Wisconsin HOPE Lab's report on emergency aid best practices – indicates that small, one-time grants during a crisis can be an effective method for helping students stay enrolled.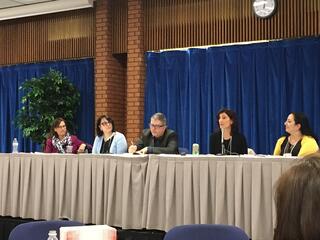 These insights were part of a recent national convening hosted by the Wisconsin HOPE Lab. #RealCollege brought together higher education practitioners, policymakers, researchers and philanthropists to address food and housing insecurity among undergraduates. Scholarship America participated as a sponsor and panelist, outlining emergency aid as an effective strategy for helping students to persist in their higher education. Representatives from the Bill & Melinda Gates Foundation, Great Lakes Higher Education Guaranty Corporation, Northeastern Wisconsin Technical College and Kansas State University joined the panel to share their perspective as partners and practitioners in this important work.
One recent example includes Great Lakes' 2017-2019 Completion Grant – another important piece to address student success. The goal: to discover innovative solutions in getting students all the way through to graduation. The grant will provide funds to two- and four-year colleges in six states – Arkansas, Iowa, Minnesota, North Dakota, Ohio and Wisconsin – designated to help underserved students who are close to finishing their education but are at risk of stopping out. Great Lakes will award schools this November, with the grant period running from Jan. 2, 2017, through July 1, 2019.
Companies are taking part, too. Last year, Wells Fargo and Scholarship America launched the Wells Fargo Veterans Emergency Grant Program, alongside the Wells Fargo Veterans Scholarship Program. This emergency aid helps veterans already enrolled in postsecondary education who encounter undue financial hardship, by providing up to $1,000 one-time grants. Private education assistance programs like these reflect the increasing importance for all supporters to provide more comprehensive programs that address student access and success.
On a policy level, California community college students recently received a big boost in state legislature. Assembly Bill 2822, authored by Assemblymember David Chiu, would provide emergency grants to California community college students by using existing funds from the state's Student Success and Support Program. The bill, which is supported by Scholarship America, passed its first hearing from the Assembly Higher Education Committee, and will have its next hearing from the Assembly Appropriations Committee this month.
From local communities all the way to state and federal governments, it's clear that supporting students who most need help is an all-in process. Continued emergency aid research and implementation could become an even bigger part of making that success happen – reaping benefits for students, their families and our future workforce.
This post was edited May 6, 2019 to fix a broken link.