Staying in Balance: Dream Award Scholar Devon Woodfine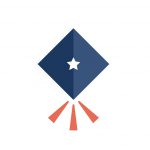 By Pam Carlson
For the past three years, Devon Woodfine has balanced work, school and caregiving for his mother who is battling chronic illness. Devon had to take over the role of head of household and primary caregiver, taking on a job to make ends meet, and commuting on public transportation five days a week on a six-hour roundtrip from home to school and back.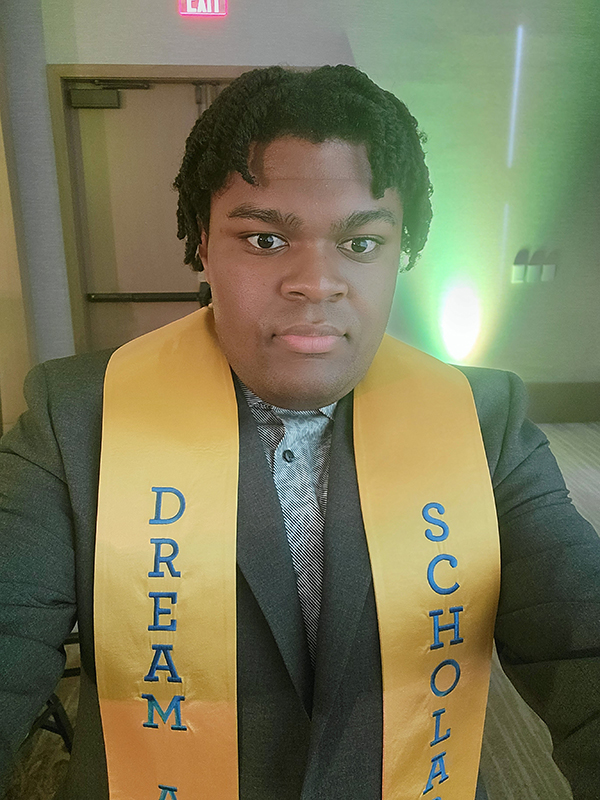 It is a grueling schedule by any account, but this first-generation college student is focused on his goal: completing his computer science degree from California Polytechnic University Pomona. And he sees the barriers along the way as opportunities.
"Problems have always been obstacles that I use to improve and develop strategies to counter," Devon says.
His job is a perfect example—Devon needed to earn money to support himself and his mother, and he found an opportunity to support his South Los Angeles community as well. He took on a job with Brotherhood Crusade, a non-profit working to improve the quality of life and meet the unmet needs of low-income, underserved, underrepresented and disenfranchised individuals.
The organization has deep connections with local businesses and civic groups, and Devon is helping to work with program participants to build their confidence, create digital databases for intake/onboarding and help with their professional development.
In addition to his work with Brotherhood Crusade, Devon has impressed his mentors and former employers. He interned at Edwards Lifesciences in Irvine last year, working on updating standard operation procedures, and volunteered with the National Society of Black Engineers, where he served as vice president, senator and communications chair for his collegiate chapter.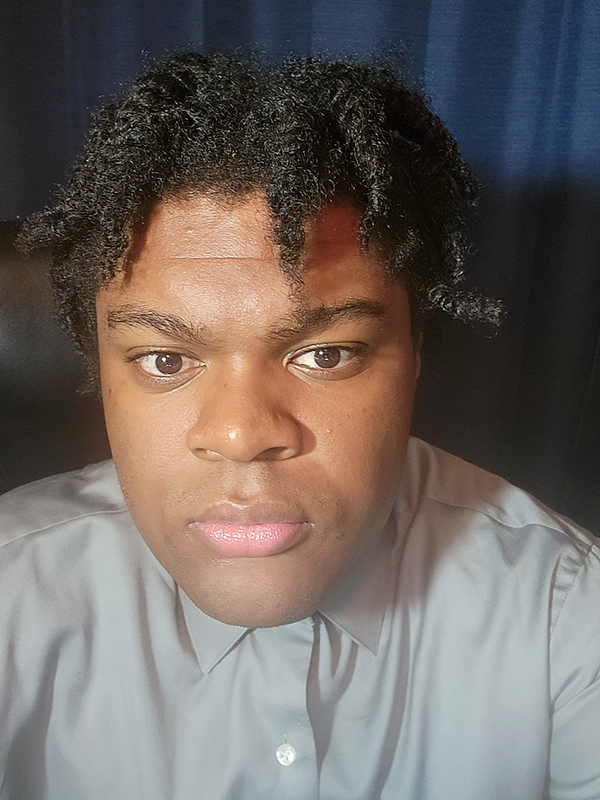 That leadership was recognized by Pfizer, who reached out with another internship opportunity; Devon currently works as a Process Informatics intern helping implement a database system that aggregates and analyzes data from a variety of manufacturing related sources.
When recommending him for the Dream Award, these former and current employers describe him as a "natural-born leader"—he has also been active with the Society of Hispanic Professional Engineers and the Cal Poly Engineering Council, and works as an engineering research assistant at Cal Poly Pomona for the Office of Undergraduate Research.
Devon learned about Scholarship America through the local Dollars for Scholars. The Scholarship America Dream Award scholarship will let Devon focus more on his academics.
"My goal was to work during school, but now I won't have to do that, knowing that my tuition will be covered. I don't have to worry about that. I'm going to look into research I can do."
His advice for other students? "Be willing to adjust course if necessary. Be patient and try to be supportive of other people and their successes too. You never know what others are going through."