Sixty Years of History, 20 Years of Partnerships: Celebrating a Milestone Year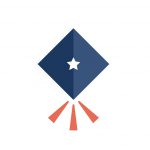 By Scholarship America
By Megan Gunderson and Matt Konrad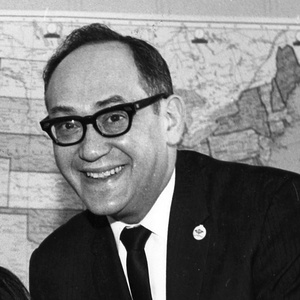 As 2018 draws to a close, we're excited to look back on some major milestones in Scholarship America's history. This year, we celebrated the 60th anniversary of our founding in 1958, when Fall River, Massachusetts optometrist Irving Fradkin had a simple but world-changing idea: if an entire community came together, even small donations could turn into significant support for college-bound students.
That idea has been the basis of our work for the last six decades. Twenty years ago, in 1998, we came together with our fellow national scholarship providers to start National Scholarship Month: a celebration of student support in all its forms.
Dedication, consistency and stability are at the heart of what we do—our first community chapter is still hard at work in Fall River, and our first corporate scholarship partner is still working with us after nearly 50 years. To celebrate the 20th anniversary of National Scholarship Month, here are just a few of the partnerships that started twenty or more years ago, and that continue to award scholarships through Scholarship America today.
The Callaway Golf Company Foundation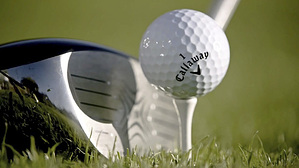 Started by the world-renowned golf equipment manufacturer and its founder, Ely Callaway, the Callaway Golf Company Foundation's mission is "to create healthy communities where our stakeholders live and work … The Foundation also serves as a catalyst for our employees to become involved in and contribute to their communities." The Foundation supports the World Golf Foundation's Campaign for 10 Million Young People, the inner-city-focused Pro Kids Golf Academy and Learning Center, Challenged Athletes, Inc. and others. When they decided in the 1990s to add a scholarship program for their employees' families, they turned to Scholarship America.
Along with the Foundation, we developed the Callaway Golf Scholarship Program, which gave out its first financial awards to college-bound students twenty years ago. Thanks to its popularity, efficiency and impact, the Foundation Board has been able to continually increase the maximum award amount over the years. Those first scholarships topped out at $3,000; today, students can earn up to $10,000.
The Lancaster County Community Foundation Scholarship Program
The Lancaster County (PA) Community Foundation started working with Scholarship America in 1998 as well, after increasing demand from donors to start dedicated scholarship funds. Generous local community members came together with the desire to help local students attend college and vocational school; Scholarship America worked with the community foundation to set up a variety of one-time and renewable scholarships.
We were able to balance diverse donor wishes and an array of unique criteria to ensure the biggest possible impact. As of today, we continue to manage five named scholarships for the community foundation—including awards based on school, major, ethnic background and community service.
Program director Dave Koser says: "At the Lancaster County Community Foundation (PA), we greatly value our relationship with Scholarship America. We have been working with them for 20 years, and in that time their performance on our behalf has been so consistently excellent that it actually becomes easy to take their work for granted. We know that the work that they do for us not only reduces our administrative burden, but it provides for a process that is fair for all applicants as working with a national organization removes almost all possibility for a conflict of interest. We look forward to many more years of partnership!"
The Michael Volkema Scholarship Fund for Children of Herman Miller Employees
Herman Miller is not only a legendary modern design studio—they are continually striving to give back. According to Linda Brand, Executive Director of Herman Miller Cares, "We believe that Herman Miller has a greater purpose for both our employees and humanity. We believe that by helping the children of our employees have the ability to further their education, we are giving them tools to contribute positively to humanity."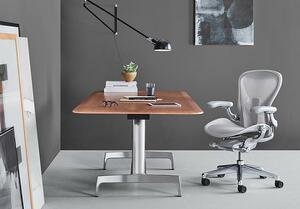 To help with those efforts, in the late 1990s, Herman Miller Cares partnered with Scholarship America (thanks in part to J. Barry Griswell, a member of their board and currently the chair of Scholarship America's). The Michael Volkema Scholarship Fund for Children of Herman Miller Employees made a splash its first year with sizable scholarships—but we quickly realized that smaller awards would help make a bigger impact. By reducing the initial award amount, Herman Miller was able to provide scholarships to more students with the same budget. What's more, those students also had more flexibility and greater eligibility for other types of financial aid.  It's proof that there's no one-size-fits-all solution, and that scholarship providers need to be nimble and think outside the box.
"Scholarship America has been a great partner, from selecting student scholarship winners impartially to renewing scholarships on an annual basis," Brand says. "They are a great resource, which helped us as we expanded our scholarship program to have a more global reach … Scholarship America has many years of experience we can draw upon to ensure the Volkema Scholarship is reaching the appropriate students."
We strive to build the best scholarship programs we can—for our partners, and ultimately for the students and families who benefit. These 20-year partnerships are a testimony to that work. And it's all summed up in this note of thanks from a parent: "Not only was this award a wonderful surprise for my daughter, but it was a great relief for our family to have some of the financial pressure of her education lifted, as we work to support two other siblings. This program is a great way for Herman Miller to show they truly care for their employees, and that working here is more than just a paycheck."