Scholarship America Elects Robb, Dlugos to Board of Trustees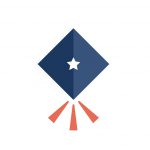 By Scholarship America
Scholarship America®, the nation's leading nonprofit scholarship and educational support organization, is pleased to announce the election of Lucinda Desha Robb and Dr. James Dlugos to its Board of Trustees.
"I am pleased to welcome these two highly qualified and accomplished individuals to our board," said Robert C. Ballard, president and CEO of Scholarship America. "They each bring a wealth of professional and volunteer experience in the education and nonprofit sectors, as well as a strong personal commitment and years of dedicated service supporting students in achieving their educational dreams."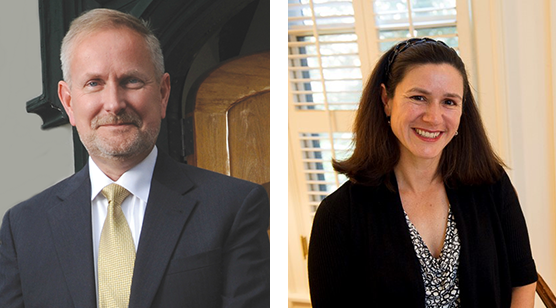 Lucinda Desha Robb, Arlington, Va., the granddaughter of President Lyndon and Lady Bird Johnson, is an avid nonprofit volunteer, wife and mother of three children. She serves on the boards of the National Archives Foundation, the Arlington Food Assistance Center and Communities of Schools of North Virginia. Robb leads KidsGiving, an organization she founded to promote philanthropy in kids. She is currently writing a book on the 19th Amendment, which gave women the right to vote. She occasionally writes book reviews for the Washington Post and mentors young women interested in politics.
"One of the exciting things to me about Scholarship America is how supportive their entire process is—they don't just want to help students get money for college, they want to make sure they graduate as well," said Robb.
Previously Robb served for 15 years as the director of recruiting for The Teaching Company, which makes The Great Courses, college-level not-for-credit courses on everything from literature, history and science to music, philosophy and religion. She traveled to colleges and universities across the country, sitting in on and grading lectures by over 600 world-class professors. She later became director of professor relations, guiding professors through a rigorous audition and course-making process. She also worked for five years developing educational programing at the Center for Legislative Archives at the National Archives. Robb is a graduate of the Woodrow Wilson School of Public Affairs at Princeton University.
Dr. James Dlugos, Windham, Maine, joined Saint Joseph's College of Maine as president in 2012, championing a strategic plan for ensuring the school's place as an exemplary 21st– century Catholic liberal arts college in the Mercy tradition. A key element of the strategic plan is the development of mission-aligned businesses on campus, which are designed to expand learning opportunities, diversify revenue streams, and address emerging social and economic needs in Maine. Under President Dlugos' leadership, Saint Joseph's College launched a new Bachelor of Social Work major, expanded opportunities for study abroad, increased scholarship programs, and adopted a comprehensive climate action and sustainability plan. An active voice in higher education, Dr. Dlugos serves as president of the Maine Independent Colleges Association (MICA) and as chair of the board of directors of Maine Campus Compact, which seeks to reinvigorate the public purposes and civic mission of higher education.
"I'm happy to contribute my energy and commitment in supporting student success to the wonderful work that Dr. Fradkin, founder of Scholarship America, began more than half a century ago," said Dlugos.
Dr. Dlugos previously served as vice president and dean for academic affairs at the College of Saint Elizabeth in Morristown, N.J., and in a variety of roles over 16 years at Washington and Jefferson College in Washington, Penn., including vice president for academic affairs and dean of the faculty.
Dr. Dlugos earned his bachelor's and master's degrees in English from Boston College, a doctorate in English from the University of Virginia, and has completed the Management Development Program at Harvard University's Graduate School of Education.
About Scholarship America ®
Scholarship America is a non-profit organization that helps students fulfill their college dreams. Since 1958, Scholarship America has distributed $4.2 billion to more than 2.5 million students. The organization works with partners to lower barriers to a college education and give students the support needed to succeed. Learn more at scholarshipamerica.org.
Contact
Joan Cronson
952.830.7308
jcronson@scholarshipamerica.org