Scholarship America Announces New Trustee Santiago Marquez
By Claire Berge Schmidt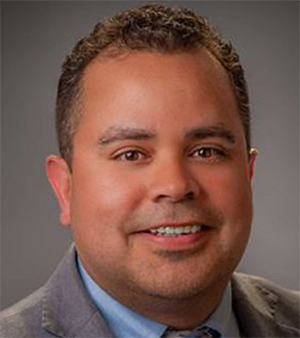 Scholarship America®, the nation's leading nonprofit scholarship and educational support organization, is pleased to announce Santiago Marquez, chief executive officer of the Latin American Association (LAA), has been elected to its Board of Trustees. The Latin American Association is the largest nonprofit organization in Georgia serving the Latino community.
Marquez is helping LAA and the community navigate COVID-19 challenges and a tense cultural climate, and leading LAA's effort to create new opportunities for Latinos in Georgia.
"We are pleased to welcome Santiago Marquez to our board," said Robert C. Ballard, president and CEO of Scholarship America. "He is an experienced business leader with insight to the challenges facing diverse students and employers seeking to build equity, and he has a strong personal commitment to supporting all students in achieving their educational and career goals."
Marquez started his new role as leader of the Latin American Association on July 6. Prior to this, Marquez had served as the president & CEO of the Georgia Hispanic Chamber of Commerce (GHCC), where he began working in 2008. His scope of responsibility included financial management, fundraising, membership development and partnership development. He led the GHCC's efforts to promote and support the domestic and international economic development of Hispanic businesses and individuals, and to serve as a link between non-Hispanic entities and the Hispanic market.
Marquez, who was born in Cuba and has lived in the United States since 1971, has over 20 years of experience with local and national nonprofits. Prior to working with GHCC, he served as the LAA's director of employment and housing, starting the first housing initiative for Latinos in Georgia.
His additional experience includes serving as the Director of Latino Outreach, implementing a Latino outreach strategy in multiple Boys & Girls Clubs across the country. Before this, he also served as the Director of Development for the Northeast Region of the U.S.
Marquez is a graduate of Georgia State University and an alumnus of the Buckhead Business Leadership Class and Leadership Atlanta. A strong believer in continued education, he is currently a student at the University of Notre Dame, Mendoza School of Business.
In 2014, Marquez received an award from the National Diversity Council. He is a member of the Gwinnett Rotary and served on the Gwinnett Citizens Review Board in 2015-16. He currently serves on multiple boards including the Aurora Theatre and Callanwolde Fine Arts Center.
About Scholarship America ®
Scholarship America is a non-profit organization that helps students fulfill their college dreams. Since 1958, Scholarship America has distributed $4.3 billion to more than 2.6 million students. The organization works with partners to lower barriers to a college education and give students the support needed to succeed. Learn more at scholarshipamerica.org.
About the Latin American Association (LAA)
Founded in 1972, the Latin American Association (LAA) is a 501(c)(3) nonprofit organization serving the Latino community in Georgia. The mission of the LAA is to empower Latinos to adapt, integrate and thrive. Our vision is 'Opportunity for All'. Core programs and services include family well-being, youth services, workforce development, immigration and culture, among others. For more information, visit www.thelaa.org.