Scholarship America Announces New Trustee Angel B. Pérez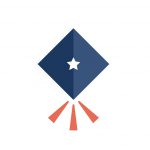 By Scholarship America
Scholarship America, the nation's leading nonprofit scholarship and educational support organization, is pleased to announce that Dr. Angel B. Pérez, chief executive officer of the National Association for College Admission Counseling (NACAC), has been elected to its Board of Trustees. In this role, he represents more than 26,000 admission and counseling professionals worldwide committed to postsecondary access and success. He is the primary voice of the association to government, media, and global partners.
"Angel Pérez is a renowned national leader and noted speaker on issues of education equity, access, and success in American education who brings a valuable perspective to our advocacy efforts supporting students from diverse backgrounds," said Mike Nylund, president and CEO of Scholarship America. "Throughout his career, he has worked to realize his belief that diversity and academic excellence go hand-in-hand, and that every young person who aspires to higher education should have the opportunity to achieve and we are honored to have him join our board."
His life's work echoes his own story. Growing up poor in Puerto Rico and the South Bronx, he was the first in his family to graduate from college, and went on to become a leader in higher education. Dr. Pérez is a tireless champion for underrepresented communities and a creative advocate for reform. Named by a Forbes article in 2019 as the most influential voice in college admission, he strives to build an educational ecosystem that better represents today's society.

"As a first-generation student who grew up in poverty, a scholarship gave me the opportunity to attend college and live an extraordinary life," said Pérez. "I'm thrilled to join the Scholarship America board and work toward ensuring all students have an opportunity to achieve their college dreams. It's my way of paying it forward, and I can't wait to get started."
Prior to joining NACAC in July of 2020, Dr. Pérez served in secondary and higher education leadership positions across America, most recently, as Vice President for Enrollment and Student Success at Trinity College in Connecticut where his work was described as transformative. Since his arrival at NACAC, he has steered the organization through significant change as it strives to evolve to meet the needs of today's college admission profession. His leadership approach has been featured in several outlets, including the American Society for Association Executives.

Dr. Pérez's passion for teaching led him to serve as a faculty member at Trinity's Educational Studies Department, UCLA's College Counseling Certification Program, and the Harvard Graduate School of Education. In addition, he was a visiting international faculty member at Rikkyo University in Japan. He has served as a Trustee at the Berkshire School (MA), United World College in Costa Rica, Hartford Youth Scholars (CT), Tuition Exchange (DC), and was elected the youngest Chair of Diversity in the history of Skidmore College's alumni association. He currently serves as a steering committee member for the Washington Higher Education Secretariat.
Dr. Pérez's expertise has been sought by key policy influencers. In 2016, the Governor of Connecticut appointed him to the New England Board of Higher Education, and he was chosen by the Gates Foundation and NASFAA to serve on Forward50, a group of higher education leaders presenting solutions to Congress. He is a frequent contributor and commentator in media outlets, including the Washington Post, NPR, Forbes, The Atlantic, CBS Evening News, and the Chronicle of Higher Education.
 
He holds a B.S. from Skidmore College, an M.A. from Columbia University, a PhD from Claremont Graduate University, and a Teaching Certification in Higher Education Pedagogy from the Derek Bok Center for Teaching and Learning at Harvard University.
About Scholarship America ®
Scholarship America is a non-profit organization that eliminates barriers to educational success so that any student can pursue their dream. Since 1958, Scholarship America has distributed over $4.9 billion to more than 2.9 million students. The organization works with partners to lower barriers to a college education and give students the support needed to succeed. Learn more at scholarshipamerica.org.
About National Association for College Admission Counseling
The National Association for College Admission Counseling (NACAC), founded in 1937, is an organization of more than 26,000 professionals from around the world dedicated to serving students as they make choices about pursuing postsecondary education. NACAC's mission is to empower college admission counseling professionals through education, advocacy, and community.