#RealCollege: A Mission to Secure College Students' Basic Needs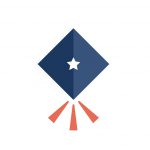 By Scholarship America
By Matt Konrad
Discussions about financial aid and student support tend to focus on big costs, big numbers and big trends: skyrocketing tuition; trillion-dollar student loan debt; and deep cuts in state aid to higher ed. But those conversations, important as they are, don't tell the whole story. For millions of students, the struggle to get through college comes down to questions that are far more basic. Their educational success hinges on issues that most of us take for granted:
Can I afford something to eat today, or will hunger keep me from concentrating on class?
Will I fall asleep in my lecture because I don't have a regular place to stay?
Do I have the time and the money to get myself to school this week?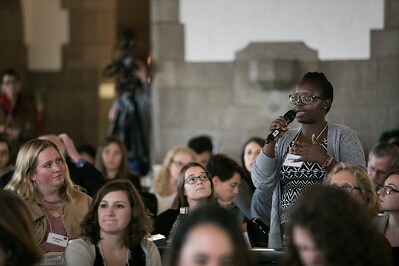 Scholarship America was proud to be a sponsor of the 2018 #RealCollege conference at Temple University in Philadelphia Sept. 29-30. Educators, administrators, policymakers and students came together to learn how their peers are addressing these issues—and to work toward real, scalable solutions.
Discovering Barriers to Education
Dr. Sara Goldrick-Rab—organizer of the conference and director of the Hope Center for College, Community, and Justice—outlined one of the movement's major areas of focus. She said: "The work of #RealCollege is changing public perceptions both of today's real college students & of the real colleges themselves. There's a reason so many people don't get our students – they don't see them on TV, they don't see them in the movies."
To combat current perceptions, the #RealCollege movement is using a combination of data and personal interaction.
Data helps outline the scope of the struggle. In Philadelphia, surveys found "35 percent of students at Temple University have gone hungry in the past year [while] 56 percent at the Community College of Philadelphia say they have found themselves going without a proper meal." These numbers are not uncommon around the country, and, whatever your mental picture is of "college students," it's sobering to think that half of them may be suffering from hunger.
Good research also sheds light on the unexpected barriers facing students. Researchers at #RealCollege have outlined issues like inaccuracy in cost-of-living calculations, disproportionate cost effects of digital textbook distribution and the mental-health impacts of food and housing insecurity. The numbers may not draw mainstream headlines, but the research is crucial to understanding where real students struggle—and to informing personal outreach to those students.
Fix Systems, Not People
Once there's enough research and input from students, colleges can start to see where their student body is uniquely vulnerable. The next part of the mission is captured in a line from DeRionne Pollard, president of Montgomery College: "fix systems, not people." In other words, informed colleges need to figure out how make systemic changes that address those struggles.
As Brookdale Community College's Matt Reed put it in an Inside Higher Ed response, that's often easier said than done: "Many of our basic operations are predicated on the assumptions that students are well-prepared, live at home with families that support them economically, have reliable cars, don't work many hours for pay, know what they want, and can devote themselves full-time to their studies if they'd just buckle down. … But those aren't most of our students. That doesn't make our students defective. It means we need to be willing to rethink some of our basic assumptions."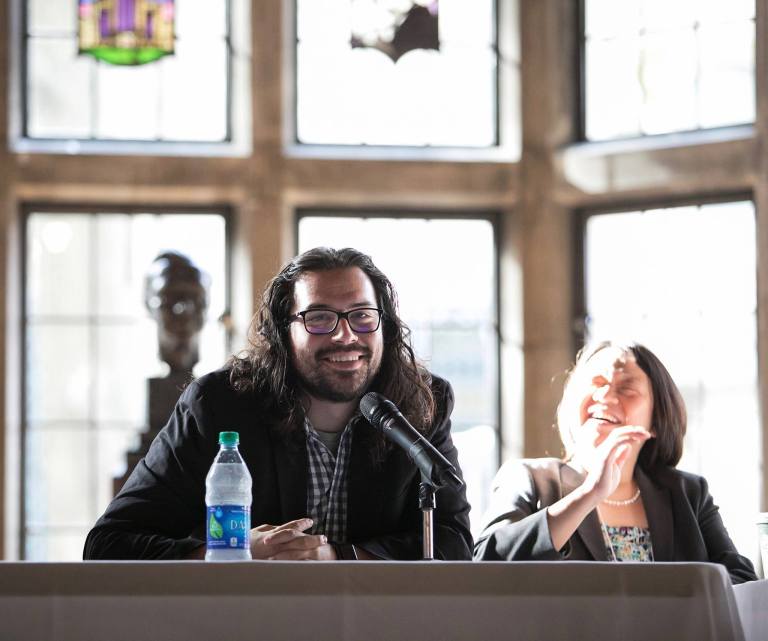 That includes the way colleges think of themselves. As Karen Stout of Achieving the Dream told Inside Higher Ed, "much of the discussion on meeting the basic and social needs of students is new territory for many college leaders more familiar with discussing academia … We're not used to talking to community-based organizations or going to local government agencies that deal with public benefits. It's a whole new world and a whole new vocabulary."
Fortunately, more and more colleges are discovering these gaps in students' basic needs, and taking steps to meet them. And since the issues are often extremely individualized, the most successful experiments are following a more-is-more philosophy.
Try Everything
The ultimate message of the #RealCollege movement is one of hope in the face of daunting difficulties (fittingly, since the Hope Center's motto is "Hope has a strategy"). That hope stems from the work of dozens of organizations and individuals, and it is most visible in their willingness to try everything they can to help.
These efforts are informed by their understanding of students, their analysis of data and their recognition of systemic issues. But while this kind of research often gets published, praised and promptly forgotten, #RealCollege urges schools, funders and policymakers to turn it into action.
Texas's Amarillo College is celebrated for both the success of their student outreach efforts and for their continued refinement. Upon discovering that 72 percent of their student body was lacking in at least one basic need, college president Russell Lowery-Hart led a movement called "No Excuses."
"Our job is not to fix students, it's to fix ourselves," he said. "At Amarillo, we've adopted a no-excuses philosophy. No matter what is causing our students to taste failure, they are not responsible for it. We are."
By "failure," he means the thousands of Amarillo students who don't graduate or move on to four-year institutions because they're tripped up by need. … Amarillo established an Advocacy and Resource Center on its campus last year to centralize the college's efforts to tackle poverty. The center is a one-stop shop for students to access emergency aid and social services and find resources for their childcare needs. It also has a free food pantry and clothing bank.
Students at Amarillo receive early, targeted outreach based on their reported income levels, and this proactive approach is already paying dividends. Eighty-six percent of Amarillo students used the Advocacy and Resource Center, and nearly 70 percent of them continued their education; just 33 percent of those who didn't use the resources continued. All in all, the school's three-year graduation rate almost doubled between 2012 and 2017.
On the West Coast, the University of Washington's Bothell branch is also using early outreach to boost graduation rates at its commuter-heavy, low-income-skewing campus. Their package of interventions, including emergency aid grants and first-generation-student sessions, is tailored to their campus, and it's raised graduation rates for students of color well over the state and national average.
"Trying everything" can mean partnering with national organizations like Single Stop, Starfish Solutions or Scholarship America's Dreamkeepers program. It can mean ambitious efforts like Connecticut's community colleges providing free classes to SNAP recipients. Or it can mean something basic and community-oriented like making food pantry registration easier, or providing a simple bowl of snacks. The method is as unique as the college and its student body—it's the action that's most important.
#RealCollege requires a shift in thinking and a shift in action. As the impact of basic needs scarcity becomes clearer, it's a movement no school, scholarship provider or policymaker can ignore.