Meet Wyatt Tauber: 2017 National Student Volunteer of the Year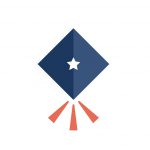 By Scholarship America
Wyatt Tauber's earliest childhood memories are of sitting on his grandfather's lap in front of a computer screen. At the time his parents did not own a computer, so going to his grandparents' house to play on the computer was a special treat. Wyatt could entertain himself for hours just typing random child's gibberish on WordPad and playing other games. For the young Wyatt, the computer sparked his sense of wonder and curiosity.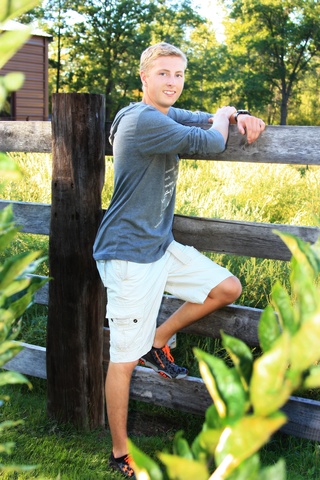 When he got to kindergarten Wyatt was mystified by his teacher's laptop. It was two inches tall, but it was still the smallest computer he had ever encountered. School was full of new technological mysteries. How was his teacher able to print from her computer to a printer in another room? Recognizing Wyatt's interest in technology, his first grade teacher introduced him to the school's IT guy—who let Wyatt spend recess taking apart old computers. Over his elementary school years Wyatt built a friendship with the IT guy who taught Wyatt little by little what he knew.
This deep fascination for computers carried Wyatt all the way through to 8th grade when he joined the high school's FIRST (For the Inspiration and Recognition of Science and Technology) robotics club. He became the team's assistant programmer and shadowed the lead programmer. When the lead programmer moved away just before competition, Wyatt was quickly promoted. He had to learn coding language in a matter of months, so his team could build a robot for competition. Wyatt watched YouTube videos and sought help from online communities, cultivating this new skill to help out his team. The robot they built was pretty basic that first year, but the team's projects have gotten increasingly complex as Wyatt has learned more and recruited more team members. The team grew from 12 people to 40 people, and with these additions Wyatt could focus his attention elsewhere.
While at competition, Wyatt noticed his team was lacking in their outreach efforts. It is part of FIRST's mission to cultivate a love and interest for STEM related careers. He was seeing what clubs were doing in the Twin Cities and urban areas and wanted to foster that same level of collaboration and networking in his rural community.
This inspired him, with the help of his team, to develop a travelling workshop called the Hour of Code to provide coding and technology education to 3rd thru 7th grade classrooms throughout his school district. Members from the FIRST Robotics Club would come in and talk about robotics and coding, and then assist students through a coding activity to help them make connection between the language and the motions. As an added bonus they also let the kids play with their robots.
"It was so cool," Wyatt remarked about his experience in the classrooms. "The students were really engaged and excited, and the teachers were asking how they could continue to integrate this throughout their classes."
Besides fostering a love for STEM in his school district, Wyatt helped develop an alliance with all of the robotics teams in Northern Minnesota. This group essentially became a networking group where teams co-hosted events, collaborated and learned from one another. He hoped that a new level of collaboration with these teams would increase the resources and knowledge to help them be able to compete at the same level as teams from larger cities.
"The closest team to us is 60 miles away," Wyatt said. "In the Twin Cities the teams are so close together and have better opportunities for collaboration and learning."
Though Wyatt felt like he was meant for a big city, he has enjoyed bringing the resources and opportunities to make STEM a viable career path for those in his rural community. When he wasn't playing with robots, Wyatt volunteered to provide computer safety courses to community members to help protect their data from viruses and malware. He salvaged old broken devices destined for the landfill, repaired them, and donated them to his school and local nonprofits. And he organized his school's bi-annual blood drive for 3 years.
"If I'm not in school or working, I feel like I should be doing something else to help people or to help improve someone else's life," Wyatt explained. "Other than that [volunteering] just makes you feel really good."
It is because of that service-minded and action-oriented attitude that that Scholarship America awarded Wyatt Tauber the 2017 National Student Volunteer of the Year Award.
Wyatt attends the Rochester Institute of Technology in Rochester, NY where he is studying cyber security. He hopes one day to be a security consultant and work with large companies helping them encrypt their data and keep it safe from hackers.