Understanding Financial Aid Letters and "Unmet Need"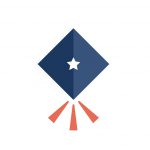 By Scholarship America
Update, April 2019: With the first acceptance and award letters coming out, here's our most recent look at understanding financial aid letters and unmet need.
For college-bound students, there may be no day more exciting than the day you receive your acceptance letter. It's a culmination of years of hard work, and an invitation to a bright future — and you deserve to celebrate!
Don't forget, however, that it's also just the beginning. You've conquered the hurdle of admissions, and your college plans are taking shape. And that means it's time to start digging in and figuring out how to understand financial aid.
Along with those exciting acceptance letters comes the financial aid letter: a document that outlines the cost to attend a college or university, as well as the federal, state and school-provided funds you have available to help pay for it. The dollar amount offered in a financial aid letter makes it a powerful piece of correspondence that has the potential to make or break enrollment decisions. And it's not always easy to understand.
Have More Questions Than Answers About Your Financial Aid Letter?
You're not alone if you're finding your financial aid letter confusing. NPR profiles one student's journey through 10 different offers:
This time last year, McKenna Hensley had a big question on her mind: Where would she go to college? The answer — sort of — was somewhere in her pile of 10 financial aid offers. Each school she'd been admitted to had its own individualized letter, terms and calculations.
"It was very confusing," the now college freshman remembers.
One letter sticks out in her mind: The school had bolded about $76,000 in the upper-right corner of its offer. She remembers smiling really big and thinking, "I got a lot of money!" But when she looked a little closer, she saw that the big number included loans. Hensley was determined not to borrow. She took the letter and added up all the costs of attending, then subtracted the grants and scholarships and found she was still about $30,000 short.
To help you avoid running into a similar situation, you can now access some valuable tools and advice including the Department of Education's "5 Things to Know When Evaluating a Financial Aid Offer," and the Offer Letter Decoder from the Hechinger Report — a tool that allows you to upload a PDF of your financial aid letter and then helps you figure out what it's really saying.
To really understand financial aid letters, it's also important to look at a term you may not know yet, but that will become very familiar: "unmet need."
What Exactly is Unmet Need?
Although financial aid letters vary from school to school, there's one important phrase that your family should consistently be thinking about related to them, and that's unmet need. Unmet need is the amount that's left to be paid after financial aid is awarded. It's the amount that your student can actually afford to pay. Here's a helpful sample financial aid letter from Kiplinger:
 (Click here for the full interactive tool.)
In this example, unmet need requires some calculation. The Cost of Attendance (COA) is $38,250, and the Expected Family Contribution (EFC) is $4,500. The EFC can be combined with grants and scholarships — the best kind of awards to accept — as well as Federal Work-Study to get a total of $19,926 in financial aid.
But, like the letter McKenna got telling her she had $76,000 covered, this one is intentionally vague.
The bottom of the letter makes it seem like the awards total $38,250 — enough to cover full tuition. But upon closer look, you'll see why that amount is misleading: the $19,926 in grants and scholarships doesn't need to be repaid, but all of the loans do. That means there's more than $13,000 in unmet need — money you'll have to borrow and pay back.
Unfortunately, this award letter doesn't separate these options, so without careful reading and understanding, you and your family could easily find yourselves on the hook for thousands of dollars in loans.
Reading your financial aid letter and figuring out unmet need puts you in a much better position when it comes time to fill out your FAFSA and search for scholarships.
The Benefits of Understanding Financial Aid
Reducing confusion surrounding your family's unmet need. Once you've gotten the hang of decoding offers, you can compare financial aid letters from each school of interest to determine what each one will really cost. Understanding financial aid — and knowing what you and your parents can contribute — will help the entire family.
Creating a plan of attack. Most schools don't have the funds to cover the financial needs of every student enrolled. Rather than being surprised by the unmet need, you'll be ready to discuss different ways that you can pay for the rest of tuition — including the benefit of "free money," like grants and scholarships. You'll notice on the sample letter above that private scholarships — like those available on our Student Hub — aren't listed, and those can go a long way toward reducing unmet need.
In addition, if your dream school just doesn't seem to be working out financially, you may want to appeal your offer. CollegeUp.org has a helpful blog post on how to write a financial appeal letter.
Preventing missteps down the road. Researching and discussing financial aid lessens the stress of unmet need once it's actually time to cut checks. It'll also lay the groundwork for future planning. After all, unmet need doesn't end after one conversation; a financial aid package covers just one academic year. There's no guarantee that the amount of unmet need will be the same year after year, but it pays to know about it at the start of your college career.
Paying for college is one of the biggest investments you'll make, so you can't afford to be uninformed. But with preparation, understanding and planning, the excitement of college acceptance day won't have to wear off because of money.