How Education Assistance Programs Can Help Employee Retention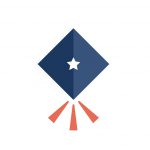 By Scholarship America
By Matt Konrad
Updated December 2019
No matter how you look at it, the outlook for the current U.S. job market is bright. As of the most recent Bureau of Labor Statistics Employment Situation Summary, the unemployment rate is holding steady around 3.5% and "job growth has averaged 180,000 per month thus far in 2019" — down slightly from the average monthly growth last year, but still generally favorable.
Of course, a better market for employees means that employers need to focus harder on retention. For many employers, that means assessing and optimizing benefits — and offering an education assistance program can have a huge impact on your company's employee retention.
As we have covered before, education assistance measures can be vital when it comes to retaining great employees:
"InsideHigherEd reports that 'More than half of [working learners] said the tuition assistance program is one of the best benefits their job offers, ranking it above paid family leave, life insurance, wellness benefits and workplace training. More than three-quarters of respondents said such a program would make them more likely to stay at an organization.'"
Whether your education assistance program takes the form of scholarships for employees, tuition reimbursement or prepayment, children-of-employee scholarships or community scholarship programs, they're the kind of benefit that employees are looking for.
[Start an education assistance program with Scholarship America today.]
This study from EdAssist agrees, finding that 79% of respondents consider education assistance an important or very important factor when they consider joining a company — and participants in the benefit were more likely to stay with the organization and to rate highly on performance reviews.
Education benefits are vital for any organization looking to attract and retain a great workforce. But how do you ensure the ongoing impact of those programs? A previous blog post goes into detail, but these are the most important points.
Keep your employees in mind. As you start or improve your tuition management system, it's important to think about just who your employees are. What are their needs? How old (or young) are they? Where could you most effectively build talent? …
Communicate about your program. Oftentimes, tuition benefits are advertised to prospective employees, but they may fall off an employee's radar once they're deep into their work. …
Understand your budget. This goes hand-in-hand with setting up your program criteria, such as how many employees can qualify for tuition assistance in a year, what programs are approved for reimbursement and when (or if) to cap your organization's contribution.
Education assistance and tuition reimbursement offer a significant return on investment for companies of any size. They help make employees happier, more motivated and more capable. In addition, your company will have a bigger, smarter, more flexible pool of workers, which can attract more talent. And, by recognizing your employees' value by supporting their education, you'll help keep that staff engaged — and retained.