Focusing on the Whole Student to Prevent a Lost Generation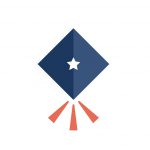 By Scholarship America
After a full year, the impact of the COVID-19 pandemic on students cannot be overstated. From the health and medical effects to the loss of social interaction to the adjustments to remote learning, students have persevered through the strangest and most stressful school year anyone could remember.
While current efforts are focused on safely returning students to in-person learning, the impact of this pandemic on students is sure to be felt long after some semblance of normalcy returns to schools and colleges. Navigating through COVID-19 has exacerbated deficiencies that affect children and youth throughout American society.
At Scholarship America, the nation's leading nonprofit scholarship and educational support organization, we feel it is time for a dedicated focus on the whole health of students at a federal level – and we have eagerly signed on to the letter initiated by Nemours Children's Health System, supporting the creation of a White House Office on Children and Youth.
As the letter states: "Our economic and civic strength and prosperity rely on today's investment in children and youth. At this critical inflection point for our nation's future, we need to re-imagine our systems for optimal health, well-being and development for all children and youth."
This is especially true at a moment when students at all levels risk falling behind. An analysis of testing data conducted by i-Ready indicates that the vast majority of elementary schools suffered "academic regression" – more students performing below their grade level – in fall 2020, with the worst regressions coming at low-income and BIPOC-serving schools.
Worse, many students are disappearing from schools altogether. According to Bellwether Education Partners, "an estimated 3 million students may have dropped out of school learning since March [2020] … the group's study cited a lack of Internet access, housing insecurity, disabilities and language barriers as major obstacles to attending virtual classes during the pandemic."
This instability doesn't disappear when students get to college, either. With plans and rules in constant flux; employment opportunities hard to come by; and health concerns preventing "normal" education, more and more students are questioning whether or not to continue pursuing their degrees at all.
Preventing a Lost Generation
In many ways, the outlook is bleak. However, with the right models of support in place, we can prevent the threat of a "lost generation" from becoming a reality.
At Scholarship America, our research and program development has led us to a "whole-student" model of support. Students, especially those from low-income backgrounds, traditionally underserved communities and first-generation families, need more than just a scholarship check or a financial aid package.
To achieve their educational goals, these students rely on a network of financial, social and cultural support that can include mentoring, informal learning, assistance during emergencies and support with technology, housing and food expenses. Successfully navigating through college – especially during a pandemic – means focusing on the whole student. Mental health, physical well-being and basic needs are just as crucial as textbooks, Wi-Fi and office hours.
We are committed to this whole-student support model – and to ensuring underserved students have equitable pathways to the same opportunities as their peers. We support the creation of the White House Office of Children and Youth, because a focused federal effort will be the most effective way to bring together partners and scale this model in service of students across the country. Even after COVID-19, students will face ongoing challenges as they work toward their educational goals. Together, we can help them overcome those challenges.
To read more and add your voice of support, visit Nemours.org.