Five Incredible Stats About The Importance of Scholarships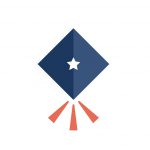 By Scholarship America
Updated March 2020
Despite rising costs, the majority (84%) of families believe college will help students get a higher paying job post-graduation. And according to a 2016 College Board report, the median graduate of a four-year college can expect to earn as much right after leaving campus as the median high school graduate at age 34. Still, the cost of tuition and fees at public four-year colleges is more than three times what it was 30 years ago, making scholarships more important than ever.
$1.53 trillion
The total amount of U.S. student debt has reached $1.53 trillion, which makes student loans the second-largest source of consumer debt – behind only mortgage debt. This has far-reaching national social and financial implications.
60
If a student enters college and doesn't earn their degree in six years, it's unlikely they'll ever do so. Unfortunately, this is exactly what's happening to almost half of the students that start their college education: Only 60 percent of four-year university students in the U.S earn their degree within six years. It's even more dire at two-year schools, where only 30 percent of students complete their education within three years.
Students drop out for many reasons, of course. But the number-one reason students cite for having to quit? The need to work while attending school. As costs skyrocket, it's becoming impossible to pay for college without working — but long work hours make it harder and harder to devote time to class and activities.
$29,200
Student loans provide one alternative way to pay for school without having to work full-time, but they come with their own drawback. The average student loan borrower graduates with $29,400 in student loan debt, and the nation's total student debt load passed $1 trillion for the first time last year.
Depending on the terms and the amount, student loans can be a useful part of the college payment package. But relying on loans can also saddle students with decades of debt, and dropping out can leave them without the earning power to pay it back.
31%
In 2013, for the first time, grants and scholarships became the single biggest way students paid their tuition and fees. For the 2018-2019 academic year, 43% of costs were covered by family savings and income, making it the leading contributor to college costs. Sallie Mae's "How America Pays for College" study revealed that 31 percent of the average bill is being covered by grants and scholarships, with parental borrowing taking care of 24 percent.
$4.3 billion
A college education is increasingly crucial. Scholarships are an increasingly important way to pay for that education. And supporting Scholarship America is one of the most effective ways to contribute to scholarships.
We have distributed nearly $4.3 billion to students since our founding, and we provide local, national, corporate and foundation-based scholarships across the nation and around the world. Through the Dream Award, our national scholarship program, we're expanding scholarships to students who are already in college but may be struggling to finish. And our goal for the future is to expand on the more than 2.6 million students that Scholarship America has distributed nearly $4.3 billion in support to.
To join us in these efforts, you can click below to make a gift; you can also sign up for our e-news, learn about volunteering or check out our latest Annual Report!