Financial Aid Letters Have Arrived: Now What?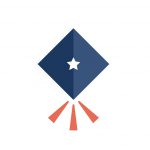 By Scholarship America
April is Financial Literacy Month; it's also the month in which students throughout Dollars for Scholars communities are receiving financial aid letters from their current or prospective colleges. As your affiliate volunteer work focuses on evaluating and awarding scholarship applications, here are three ways to help students understand and maximize their financial aid packages.
1. Understand the Principles — and Let Your Students Know
The financial aid industry follows four fundamental principles to determine who can and should pay for postsecondary education, how they should do so, and what kind of aid will provide the biggest impact. Use some space on your website to teach students about them!
Families have the primary responsibility to provide for their children's postsecondary education, and the Expected Family Contribution (EFC) is calculated by the FAFSA before scholarships or other sources of funding are taken into account.
Students must take some responsibility for their expenses; their job earnings and personal savings are factored into calculations.
Family finances are recalculated each year, and financial conditions change often. If there's a change after financial aid is awarded, the student's school should know right away.
Special circumstances can be taken into account; students should be forthcoming and proactive in consulting with their financial aid office.
(This financial aid timeline is specific to one college, but many of the detailed steps apply anywhere. Consider a link to this or something similar!)
2. Make Connections Between Your Affiliate And Your Students' Schools
College financial aid letters indicate how much aid a college is willing to provide a student; what's more, they lay out how that aid will be provided: grants, institutional scholarships and work-study funds (which don't need to be repaid), and loans, which do. It's up to the student to decide how much of the aid package to accept — and that often means a lot of conversations with the high school guidance office, the college financial aid office and local scholarship providers.
To help facilitate those conversations, and to make sure students know who to ask about Dollars for Scholars awards, Scholarship America's Paul Germscheid recommends plenty of connections. "Your website should be linked to the school website, the counseling office site and the college and career office website, if you have one." In addition, he says, "those schools who are successful in getting students to know about and complete the application process have someone who is an advocate for Dollars for Scholars in the building. It doesn't have to be a board member, or even a committee member, just someone who is committed and has a good understanding of the process."
As scholarship providers, it's also crucial to know about colleges' policies on "displacement" — the practice that reduces gift or grant aid when kids receive scholarships. If you or your students have questions about any institution's aid policy, don't hesitate to contact their financial aid office. (Your Area Director can even provide you with the necessary language to require nondisplacement of aid due to your awards.)
We also encourage everyone to provide your students with Scholarship America's free Collegiate Partner ® Directory. Most of these 400 partner schools have agreements with our national organization that they will not displace scholarship aid from Dollars for Scholars. Many also agree not to displace Scholarship America-managed corporate scholarships, and some even provide matching aid!
3. Encourage Students To Add Award Info To Their Profile
Once students learn about and accept financial aid from their school, the Student Profile on ChapterNet offers multiple ways for them to store that information. It can be entered into the "Awards" section as financial data, or the financial aid letter can be uploaded into the Documents section.
By encouraging your local students to upload this information, you'll be helping them and their families keep their college finances organized. What's more, if your affiliate is making any need-based scholarship determinations, you can consult this financial information at a glance to help with the evaluation.
These three steps will let you and your affiliate serve as a resource for student financial aid questions this year. If you have further questions, don't hesitate to get in touch with your Area Director!