Featured Partner Scholarships: September 2022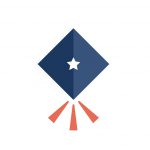 By Scholarship America
The 2022-23 academic year is getting started for students across the United States—and that means scholarship season is kicking off, too. For our first roundup of featured scholarship programs this year, we're featuring a generous (and guaranteed) award for students who lost a parent or spouse working on the front lines against COVID; a new expansion of Chick-fil-A's nationally renowned program; and Scholarship America's own Dream Award for students who have overcome adversity to start their college careers.
If none of these are a fit for you, don't forget you can find more than 100 additional programs on our Browse Scholarships page!
Brave of Heart Scholarship
In May of 2020, the Foundations of Cigna and New York Life established the Brave of Heart Fund, with a mission to provide charitable grants and emotional support services to families of frontline healthcare workers, volunteers, and support staff whose lives were lost in the fight against COVID-19.
Administered by E4E Relief, the Brave of Heart Fund has awarded over $30 million to families for funeral and living expenses. Today, the Fund has expanded to include the Brave of Heart Scholarship—a new program that awards scholarships to the children, spouses or domestic partners of frontline health care workers who lost their lives to COVID-related causes.
If you lost a parent, spouse or domestic partner who was employed or volunteering as a frontline health care worker, you may be eligible to apply. You must also be a U.S. citizen or legal resident, planning to enroll, full-time or part-time, in undergraduate or graduate study at an accredited two- or four-year college, university or vocational-technical school in the upcoming academic year.
If you are currently in school, you must also have a GPA of 2.0 on a 4.0 scale or its equivalent. Non-traditional students, students in study-abroad programs and students returning to college after time off are encouraged to apply, even if you don't have a recent GPA.
The Brave of Heart Scholarship is not a competitive program; all eligible applicants will receive funds. Award amounts range from $5,000 to $25,000 per academic year, depending on financial need and area of study, and most awards can be received for up to a total of four years.
Applications are open through October 5. Apply Now >
(More eligibility information, including eligible parent/spouse/partner occupations and child requirements, can be found on the application page.)
Chick-fil-A Community Scholars
For the last 50 years, Chick-fil-A has invested in the educational goals of its Team Members, awarding more than $92 million in educational assistance to more than 59,000 restaurant employees, enabling them to achieve their remarkable futures at institutions of higher education around the country.
In 2022, the company is expanding its scholarship program outside its stores for the first time with the $25,000 Chick-fil-A Community Scholars program—and high school seniors, college undergrads and graduate students are invited to apply now!
Starting this year, the company will award twelve Chick-fil-A Community Scholarships to students based on academic success, community service and financial need. Selected Community Scholars will also be invited to participate in the Chick-fil-A Scholars Program, an optional one-year engagement that includes mentoring and leadership development alongside the 2022 class of Chick-fil-A True Inspiration Scholars.
"Investing in access to education is one of the greatest ways we can care for others," says Rodney Bullard, Vice President, Corporate Social Responsibility at Chick-fil-A. "It is our pleasure to support the advancement of individuals throughout the communities that Chick-fil-A serves – ultimately creating brighter futures by providing educational opportunities that will help them become the leaders of tomorrow."
To apply for the Chick-fil-A Community Scholarship, you must be a resident of the U.S. or Canada, and be a postsecondary undergraduate or graduate student or planning to enroll in undergraduate or graduate study at an accredited two- or four-year college, university or vocational-technical school for the 2023-2024 academic year. In addition, you must have a 3.0 GPA (on a 4.0 scale), demonstrate care through community service during the last twelve months and be recommended by 1-3 teachers, coaches, community leaders or mentors.
Applications are open through November 2. Apply Now > 
Scholarship America Dream Award
We believe a student in motion stays in motion. The Scholarship America Dream Award is designed to help you keep moving toward your degree, by providing awards that stay with you all the way through college.
Students who have completed at least a year of college can earn Dream Award scholarships of $5,000 to $15,000 per year, renewable for up to three years.
The Dream Award is a scholarship open to all. Your ethnicity, family history, school access, gender, sexual orientation or immigration status should not be an impediment to attending college and pursuing your dreams. Our 2022 Dream Award Scholars come from all kinds of backgrounds and have all sorts of stories; if you're in college now, you could join them in 2023.
If you're at least 17, you have a U.S. high school diploma (or equivalent) and you have completed at least one year of college, trade or technical school, you're invited to apply now through October 15. The Dream Award is open to U.S. citizens, U.S. permanent residents (holders of a Permanent Resident card), or individuals granted deferred action status under the Deferred Action for Childhood Arrivals program (DACA).
Our Dream Award Scholars have overcome incredible challenges ranging from family tragedies to physical struggles to systematic inequities. We believe in tearing down the barriers to higher education, and we are proud to support our scholars' dreams. If you're struggling to pay for college, we encourage you to learn more about eligibility details and apply.
Applications are open through October 15. Apply Now >