Featured Partner Scholarships: March 2020
By Matt Konrad
Spring is in the air – and spring break is in most college students' sights. But whether you're hitting the beach, doing some volunteering or picking up a few extra shifts, don't forget that it's also scholarship season! This month, we're featuring two scholarships from our partners, including programs that award skills in both the classroom and the kitchen.
Hero Student Scholarship

Course Hero is an online learning platform that offers subscribers over 30 million course-specific study resources, contributed by a community of students and educators. Course Hero is committed to helping students further their education—and to help make it possible, they have introduced the Hero Student Scholarship, providing renewable awards of $5,000. 
Applicants must be college students, age 18 or older, with a minimum of 24 credits (or equivalent) completed by the end of the current semester. You must be a legal U.S. resident, planning to enroll full-time for the entire upcoming academic year at an accredited two- or four-year college, university or vocational-technical school in the U.S. or the District of Columbia. Nontraditional students are encouraged to apply, and all applicants must establish a Course Hero account as of the application deadline date. Financial need will be considered, and so will your essay responses discussing obstacles you've overcome in life—and how Course Hero resources can help you achieve your goals.
The Hero Student Scholarship is a renewable award; recipients will be able to receive scholarship funding for up to two more years or until earning a bachelor's degree, whichever occurs first. But make sure you keep those grades up! You must maintain a cumulative grade point average of 3.0 on a 4.0 scale (or equivalent) to be eligible to renew.
US Foods Scholars Program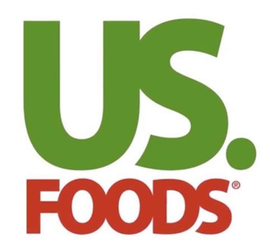 US Foods is a leading foodservice distributor, partnering with approximately 250,000 restaurants and foodservice operators to help their businesses succeed. With 25,000 employees and more than 60 locations, US Foods provides its customers with a broad and innovative food offering and comprehensive suite of e-commerce, technology and business solutions.
To help further the education of the next generation of cooks, chefs and foodservice professionals, the US Foods Scholars Program provides scholarships up to $20,000 to deserving students who have demonstrated outstanding potential and achievement in the culinary arts. US Foods Scholars are dedicated and motivated, and US Foods is proud to help them take the next step in their culinary journey.
In partnership with both the American Culinary Federation (ACF) and the Careers through Culinary Arts Program (C-CAP), US Foods is awarding scholarships at eligible schools in Atlanta, Austin, Denver, Raleigh and Portland (OR).
Applicants must be high school seniors, high school graduates or full-time undergrads, and must be pursuing a two-year, associate degree in the Culinary Arts or a related discipline at an eligible partner school. (See the application website for details.) Applicants must be 35 years old or younger; be U.S. residents authorized to work in the 50 states and the District of Columbia; and have a minimum GPA of 2.5 on a 4.0 scale (or its equivalent). Awards given to first-year students are renewable for a second year, provided you maintain an eligible GPA.