Featured Partner Scholarships: June 2021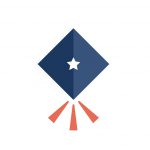 By Scholarship America
Please Note: This information pertains to scholarships that were open during a previous application cycle, and may not be current. For the most up-to-date information on Scholarship America partner programs, visit our Browse Scholarships page.
Summer is here – but that doesn't mean a break in scholarship season! This June, our partners at Wells Fargo are offering generous awards to veterans, their families and students living with disabilities. Applications are open now, so don't miss out – here are the details on all the options!
Wells Fargo Scholarship for People with Disabilities
According to the U.S. Department of Labor, the unemployment rate for people with disabilities is twice the rate of those without—but people who have completed higher levels of education are more likely to be employed.  The Wells Fargo Scholarship Program for People with Disabilities is designed to help those with disabilities pursue the education or training they need to succeed in their chosen career path. 
The program will provide awards of up to $2,500 to qualifying full-time students, renewable up to three years. Awards of up to $1,250 are available to qualifying part-time students and are renewable up to seven years, or until a bachelor's degree is earned, whichever occurs first. 
Wells Fargo has committed more than $1 million to develop and implement the People with Disabilities Scholarship, in partnership with Scholarship America. To date, Wells Fargo has donated $1 million to Scholarship America to help 147 scholarship recipients with disabilities achieve their educational goals. 
"This scholarship for people with disabilities has helped and inspired me so much," said Debrilla, a scholarship recipient at the University of New Mexico. "I transferred from [community college] last year. Everything is three times as expensive. I wouldn't have made it without the help of Scholarship America and Wells Fargo. This scholarship has helped me survive!"
Applications are open until June 30. Apply now
Wells Fargo Veterans Scholarship and Emergency Grant Programs 
While military service comes with generous education benefits, many veterans returning to school still face gaps in funding – especially when it comes to unexpected costs and living expenses. The Wells Fargo Veterans Scholarship and Wells Fargo Veterans Emergency Grant programs are designed to help veterans complete the postsecondary education or training they need to return to — and succeed in — civilian life and work.
The Wells Fargo Veterans Scholarship provides scholarships up to $5,000 per year, helping veterans and the spouses and widows of disabled veterans cover costs that remain after they've used their military benefits and other grants. Scholarships are renewable each year, to help recipients focus on completing their degrees rather than worrying about paying for future costs. 
The Emergency Grant component of the program is there to help when financial setbacks strike. Veterans enrolled in higher education can apply for emergency grants when faced with unexpected bills or costs; ranging up to $1,000, these immediate, one-time grants are designed to keep recipients in school without creating undue financial hardship. 
If you or a family member are a veteran, you may be able to benefit. If not, please take a moment to share the link with veterans and military families you know. The more we can spread the word, the more veterans we can help get through college! 
Wells Fargo Veterans Scholarship applications are open through July 8. Apply now 
Emergency grant applications are open as long as funds are available. Apply now