Enhance Your Employee Benefits Package With Tuition Assistance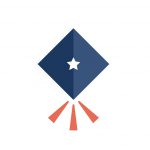 By Scholarship America
By Pam Carlson
Updated January 2020
Did you know employee benefits make up a third of compensation costs?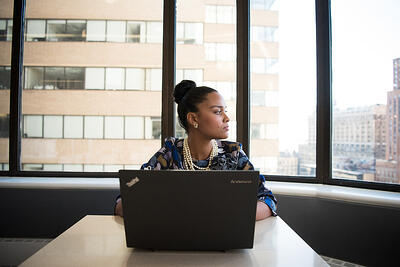 That's what the Bureau of Labor Statistics reports—and with the unemployment rate currently around 4 percent, attractive benefits are only going to become more important when it comes to recruiting talent and reducing employee turnover. In fact, over the last two years, only 3% of employers responding to the Society for Human Resource Management (SHRM)'s annual survey said that they decreased any category of benefits, with a large majority reporting increases in order to retain employees.
The importance of good benefits is clear to the workforce, too. More than 90% of employees surveyed say benefits are an important part of their job satisfaction—and nearly 30% reported that benefits were their top reason for looking for a new position. Conversely, those who say they are unlikely to job hunt cite their overall benefits package as a reason for staying.
In short: talented employees value their benefits. And employees who are motivated to keep learning place particular value on education assistance benefits. Here's how HR and benefits professionals can use tuition assistance and other education incentives to ensure a strong workforce.
The Best Employees Want to Keep Learning
CNBC reports on a LinkedIn study that found just how much young employees value on-the-job learning:
"According to LinkedIn's 2019 Workforce Learning Report, 94 percent of employees say that they would stay at a company longer if it simply invested in helping them learn. … This interest in learning and development is particularly strong among younger workers. LinkedIn's research found that roughly a quarter of Gen Z and Millennials say learning is the number one thing that makes them happy at work."
That's why tuition assistance is an increasingly critical part of a cutting-edge benefits package.
Traditionally, tuition assistance eligibility has been limited to full-time employees and or executives, and has required a certain amount of service time. For eligible employees, the employer pays all or part of the cost to attend college or university classes; in exchange, the employee pledges that they'll continue working there for between two and five years. Some company programs cover only curriculum related to the employee's specific job; others cover costs for any classes. There is usually a cap on benefits, either in the dollars available per employee per year, or in the number of classes the company will pay for per year, per employee. It can be a fairly straightforward benefit—or it can become complex enough to require outside management.
New Trends In Tuition Assistance
To encourage a greater diversity of participants, and to maximize the retention impact of tuition assistance, some companies are expanding the benefit to front line employees—the population with the highest turnover. Their educational needs vary, from working toward a bachelor's degree to participating in a skills boot camp to earning a GED.
Companies have used a wide array of different strategies to address these needs; we highlighted a few of the most innovative in this post, including Starbucks' partnership with Arizona State University's online campus and McDonald's comprehensive efforts to prepare their young frontline staff for future careers.
In highly competitive industries like tech and finance, tuition assistance programs are also innovating through sheer dollars, hoping to recruit and retain more young talent with generous benefits. TalentCulture.com reports that, as more Millennials and Gen Z members enter the tech workforce, "'A generous tuition-assistance program will help you in becoming an employer of choice for recruiting purposes.' … Some companies, such as EY and Boston Consulting Group, are going so far as to offer unlimited tuition reimbursement."
Finally, other innovations are happening as companies rethink the tuition payment process. Many employees can't afford to pay tuition costs up front while waiting for reimbursement, so they either take out loans or pass on the benefit entirely. According to TrainingIndustry.com, forward-thinking companies are implementing direct billing plans to pay the cost directly to schools, rather than making employees pay and then wait for reimbursement. This single change makes tuition assistance a feasible opportunity for many low and middle-income employees.
Investing in Tuition Assistance Pays Back
EdAssist reports tuition assistance is indeed a powerful retention tool: participants are 50% less likely to leave the organization that has supported them. Tuition assistance gives employees the opportunity to pursue personal ambitions and helps them envision long-term careers with their employees. Employees report greater job satisfaction and that the education they received makes them more effective at work.
Lumina Foundation analyzed Cigna's Education Reimbursement Program, one of the first large-scale benefit offerings of its kind. Their research found every dollar put into the program returned $1.29 in savings. The study demonstrated the employee retention impact of tuition assistance—program participants are 10% more likely to be promoted, 7.5% more likely to be transferred within Cigna, and 8% more likely to stay at the company, reducing across-the-board talent management and recruiting costs.
Whether it's a traditional program that reimburses tuition for full-time staff, or an innovative way to help entry-level employees, a tuition assistance program can be a powerful addition to any HR department's benefit offering.