Enabling Student Success through Emergency Grants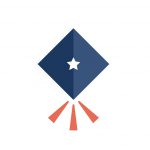 By Scholarship America
For students pursuing their college goals, entering school is only half the journey. Finishing their degree is just as important. It's a path that can yield a lifetime of benefits, from personal well-being to societal prosperity. Yet, for many, the cost of college means living in a precarious financial situation while balancing work, school and family obligations.
When an unexpected financial setback hits, students all too often have to decide between staying in school and paying the bills. A sudden medical expense, rent increase or car repair can threaten to derail their education. So what can we do to help?
Recognizing The New Reality
To understand college students' financial struggles, it's first important to dispense with the popular image of "the college student" as most people envision it.
In an Atlantic article, Lumina Foundation President & CEO Jamie Merisotis highlighted an eye-opening statistic:
[Merisotis] frequently poses this question: "What percentage of students in American higher education today graduated from high school and enrolled in college within a year to attend a four year institution and live on campus?"
Most people guess "between forty and sixty percent," he said, whereas "the correct answer is five percent."
That's right. Just five college students in 100 fit the "traditional" profile: graduating from high school in spring, heading to a four-year university that fall and moving into a dorm with their fellow freshmen.
For the other 95%, the reality is different—often much different. The average age of college students has increased steadily over the last decade; as of 2018 there were 11 million college students ages 18-24, and more than 6 million ages 25 and older. More and more students are taking time off, attending part-time or returning to school later in life. And with a proportional increase in room, board and fees, even those students who aren't sweating tuition still face difficult choices between devoting time to school and earning enough for a roof and a meal.
Focusing on Fixing Systems
While financial struggles are common across the nation's student population, every college's challenges are unique — and COVID-19 has exacerbated existing vulnerabilities while introducing new ones.
To keep students on track, informed colleges need to figure out how make systemic changes that address their students' most daunting difficulties.
As Brookdale Community College's Matt Reed put it in Inside Higher Ed, that's often easier said than done: "Many of our basic operations are predicated on the assumptions that students are well-prepared, live at home with families that support them economically, have reliable cars, don't work many hours for pay, know what they want, and can devote themselves full-time to their studies if they'd just buckle down. … But those aren't most of our students. That doesn't make our students defective. It means we need to be willing to rethink some of our basic assumptions."
Fortunately, more and more colleges are doing the work to discover these gaps in students' basic needs, and taking steps to meet them. As part of a comprehensive program to keep students learning, emergency grants can play a vital role.
Providing Students the Funds They Need, When They Need Them
The concept behind emergency grants is simple: when students incur an unexpected expense, they can apply for a small ($1,000 or less), one-time grant to help pay the bill and keep them afloat.
However, while the basics may be straightforward, there are some important issues to consider. Over the last fifteen years, Scholarship America's work in the emergency aid sector has revealed some best practices:
Eligibility guidelines should be clear, broad and easily accessed from any device, even by those with little experience in the financial aid system.
Funds should be used for non-recurring, unexpected living expenses, not tuition or fees. (This ensures they won't have a negative impact on other financial aid calculations.)
Speed matters: students applying for emergency grants typically need money as quickly as possible, meaning simple applications, fast turnaround and efficient disbursement are crucial.
Small amounts make a difference. Our average emergency grant is just over $700, and that assistance has meant 88% of recipients re-enroll during their next term.
Given the struggles many students face with homelessness, food insecurity and school/work balance, emergency grants work best when they're a component of a comprehensive emergency aid system that includes food pantries, housing assistance, vouchers and financial guidance/mentorship. With the right safety nets in place, students have the ability to keep working toward their educational goals, ultimately helping to secure a better future for themselves and their families.