Early FAFSA and "Prior-Prior Year": Here's What Families Need To Know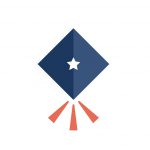 By Scholarship America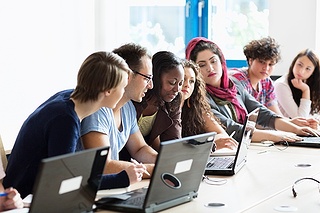 If you or someone in your household are preparing for college, you've probably heard that there are major changes coming to the Free Application for Federal Student Aid (FAFSA) in 2017-18.
Those changes — which are referred to by the terms "early FAFSA" and "prior-prior year" — will significantly alter the schedule for filling out this vital financial aid form. But don't worry! The changes are designed to give students more time, and a clearer financial aid picture, before they have to choose a college. To explain how they'll help, here are answers to the questions we've heard most from students and parents.
Q: How is the FAFSA schedule changing?
A: You'll get the application three months earlier.
Up until this year, new FAFSA applications opened on January 1. Families had to quickly compile their income tax data, fill it into the FAFSA and submit the form before their state or college's deadline — sometimes as early as March.
But starting with the 2017-18 school year, the FAFSA will open three months sooner, on October 1. As detailed in the Department of Education press release above:
"Students will be able to file a 2017–18 FAFSA as early as Oct. 1, 2016, rather than beginning on Jan. 1, 2017. The earlier submission date will be a permanent change, enabling students to complete and submit a FAFSA as early as October 1 every year."
Q: How will we get our financial data that early?
A: You'll import the previous year's income tax info.
The January 1 FAFSA required families to gather income data from the previous year and either file or estimate income taxes as part of the aid calculation. Obviously, that data won't be available yet in October of the previous year. That's why families are now able to use "prior-prior year" financial information — actual tax data from their most recent completed filing. For 2017-18, that means using the numbers from your completed 2015 income tax filing, rather than estimating your 2016 totals.
The Department of Ed also outlines how this will make it easier to fill out the form: "As a result of this change, more students and families will be able to complete their FAFSA using income information imported electronically from the IRS, using our IRS Data Retrieval Tool (DRT)." In other words, since the prior-prior year tax data is already in the federal government's systems, it can be imported into the FAFSA with just a few clicks.
Q: How does the new Early FAFSA fit into the admissions calendar?
A: Much better than the old one.
The January 1 FAFSA aligned well with the federal tax season, but not so well with college application deadlines and financial aid reports. College applications have typically been due in the fall before the FAFSA was even available, and financial aid offers from colleges weren't always ready by the May 1 deadline for picking a school. All of this meant that students and families were in a constant rush for four months — and, all too often, forced to choose a college without having a complete picture of their financial aid options.
The early FAFSA, on the other hand, aligns much more closely with the admissions calendar. Students can complete their FAFSA around the same time they're applying to colleges. That means receiving financial aid offers earlier, and spending more time evaluating options. (At Scholarship America, we're also urging colleges to maintain the May 1 Decision Day deadline, to ensure that applicants do get the most time possible to review offers.)
Q: Where can we learn more?
A: High school counselors, college admissions and financial aid advisors, and online.
Your best resources for figuring out the FAFSA are still your high school's counselors, the admissions and financial aid advisors at your current or potential college, and volunteers at events like College Goal Sunday.
In the meantime, there are plenty of resources online where you can learn more, too. They include
Videos from NASFAA covering the basics and the in-depth impact of prior-prior year
The StudentAid.gov calendar and FAFSA Fact Sheet
NACAC's FAFSA FAQs for students and families
Fastweb's comparison of the old and new FAFSA schedules
At Scholarship America, we are longtime supporters of prior-prior year and the early FAFSA, and we'll keep you updated on new developments. Follow us on Facebook and Twitter for regular updates — and don't forget to put the FAFSA on your calendar for October 1!