COVID Made Inequity In Education Worse. Here's What We Can Do.
By Matt Konrad
After two years of dealing with the COVID pandemic and its effect on education, one thing is abundantly clear: while every student and family faced challenges, the impact fell disproportionately on those already facing inequities.
That reality became apparent for students as young as third grade, according to research from the nonprofit NWEA. As reported by the New York Times:
"The students who were most affected by the crisis were already behind their peers before the pandemic, and the added losses have pushed them further back. … In one stark example, third graders who attended a low-income school tested 17 percentile points lower in math [in spring 2021] compared with similar students in 2019, moving the average performance of low-income third graders from the 39th to the 22nd percentile nationally. Scores for their peers in wealthier schools, who have historically performed in the 71st percentile, declined by just seven points, leaving them in the 64th percentile, well above the typical national average."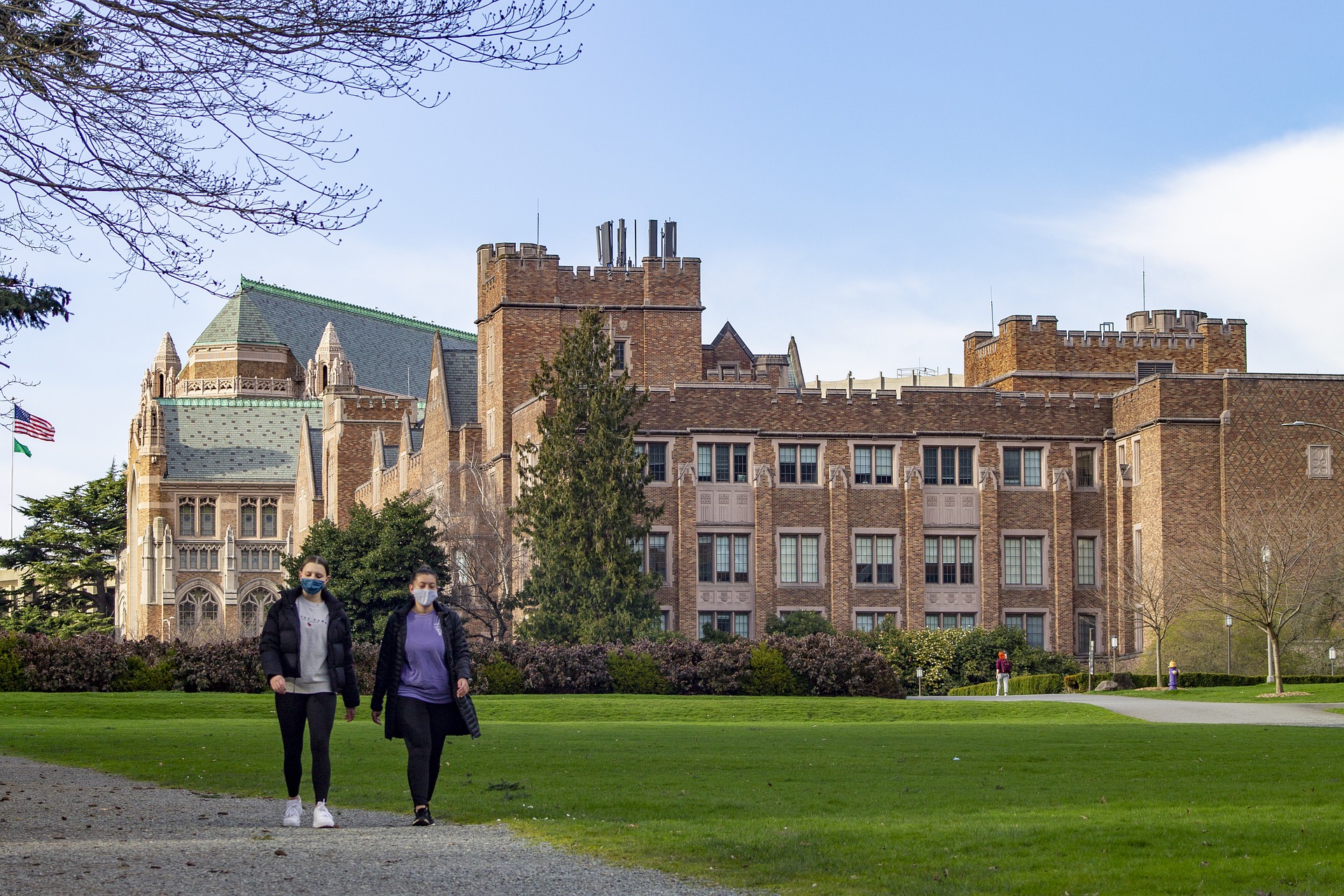 A similar report from McKinsey found that, overall, elementary students during the pandemic ended up 4-5 months behind their peers from earlier classes—but, for Black students, the gap grew to six months, and widened to seven for students in low-income schools.
And the fallout didn't just affect the youngest students: "High schoolers have become more likely to drop out of school, and high school seniors, especially those from low-income families, are less likely to go on to postsecondary education," the report said, finding that more than a quarter of low-income high school seniors had abandoned plans to move on to college.
The Issues Don't Stop after High School
For students who do continue on to pursue a college degree, these issues are compounded. For example, only 38% of Black high school seniors say they can turn to family or friends for college admissions advice, compared to 68% of white students—and white students were nearly twice as likely to visit campus before applying.
Once those students made it into college, they continued to face struggles and inequities. Research from the Hope Center indicates that 1/3 of employed college students lost work during the pandemic, and that 3 in 5 students faced some form of basic-need insecurity—with Black students almost 20% more likely to face such struggles. At Scholarship America, our own survey of college students found that 72% listed the cost of attendance as a top concern—more than double the number who cited COVID worries. And in a study done by Lumina Foundation and Gallup, non-college-student adults listed cost, emotional stress and family responsibilities as the top three obstacles that prevented them from earning a degree.
Even after graduation, inequity casts a shadow: "About 24 percent of Black adults say they have federal student loan debt, compared to 15 percent of Hispanic, 14 percent of White, and 11 percent of Asian adults," according to a Momentive/CNBC study.
With these effects continuing to snowball, we're not just facing the prospect of decreased enrollment for a few classes—we're risking a lost generation, with underserved, low-income and BIPOC students getting the worst of it.
So What Can We Do?
With the cost of college still being students' #1 concern across the board, the most important way we can help is simply by making more scholarship dollars available to more students—and by ensuring our scholarships are designed to be equitable and impactful.
But students, especially after two years of the COVID pandemic, need support beyond the scholarship check. That's where we need to get inventive, assess whole-student needs and build partnerships across the private and public sectors.
To its credit, federal government support of college students during COVID has addressed a number of areas in which inequity is a major issue. The ongoing pause in student loan repayments has (at least temporarily) removed one source of financial stress for millions of Americans. And higher education pandemic funding has included hundreds of millions of dollars in support for emergency grants, helping ensure students don't have to choose between meeting their basic needs and continuing their education in the face of financial setbacks.
Emergency grants can be the last line of defense for students at risk. Federal grants, which emphasized a focus on community and rural colleges, helped make them impactful in the fight against inequity; public/private partnerships have the power to build and sustain the impact of emergency grants even after federal funding is exhausted.
Getting Specific to Make an Impact
The RealCollege HBCU Initiative is one such model, bringing the nonprofit Hope Center together with a group of 10 historically black colleges, universities and community colleges to build basic-need infrastructure on their campuses. Like Scholarship America's emergency grant partnership with Achieve Atlanta, this initiative is designed to maximize the reach, expertise and impact of everyone involved on behalf of students in need.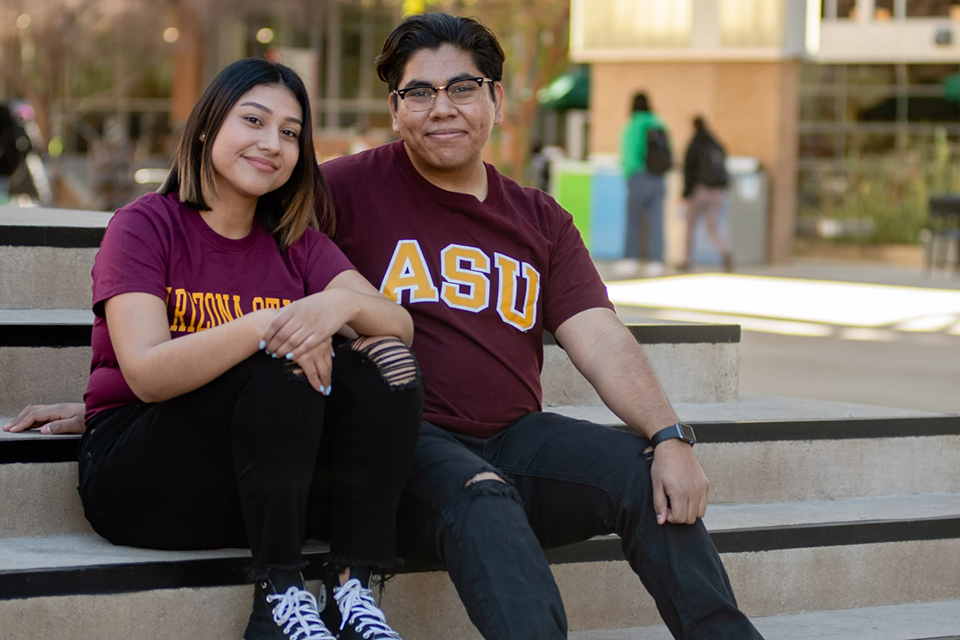 By focusing on a specific set of schools and students, both these initiatives are also set up to tailor their services to the unique needs of their stakeholders. That's a vital part of the fight for equity, and it's why efforts like the federal College Assistance Migrant Program (CAMP) are successful. As the Chronicle of Higher Ed reports:
"CAMP, a low-profile federal program that helps migrant and seasonal workers and their children navigate the first year of college … is small — serving roughly 2,000 freshmen on 57 campuses — but mighty, with retention and persistence rates that exceed national averages."
Unfortunately, the program—like many of the students it serves—took a hit during the pandemic as enrollment slipped. But its model of informed, specific support services is one that's worth replicating on campuses, in communities and in conjunction with scholarships.
At Scholarship America, it's our belief that no student should have to give up on their college dream because they can't afford it—or because of societal barriers that stand in their way.
By working to build more equitable scholarships, provide broad-based emergency grants and introduce targeted, specific wraparound services, we can help students move on from the pandemic years with a better support system in place. If you're ready to work with us and make it happen, get in touch.