COVID-19 Q&A, Part 1: Redefining "Back to School"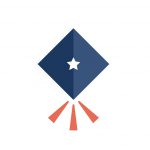 By Scholarship America
The COVID-19 pandemic has had a massive impact on the landscape of higher education. New information is coming in every single day, and almost nothing is certain as we look toward the next academic year and beyond. The fall semester in 2020 will look very different than past school years, and we're just beginning to see how.
Today, we're taking a look at what "back to school" will mean for students and colleges in 2020. We'll examine how COVID-19 has created new challenges – and how it has exacerbated those that already existed.
How will college look in Fall 2020?
Across the country, colleges are basing their plans for the fall on student and staff safety. We've seen a large variation in the plans under consideration, but they have mostly coalesced around three general ideas.
Holding all or almost all classes online
Bringing students back to campus for fall classes, with some variations
Creating a hybrid model with a mix of online and in-person classes, to limit the number of people on campus
Right now, around 2/3 of schools are currently planning for an in-person reopening during fall semester – but, as we know, that's dependent on data that's changing every day.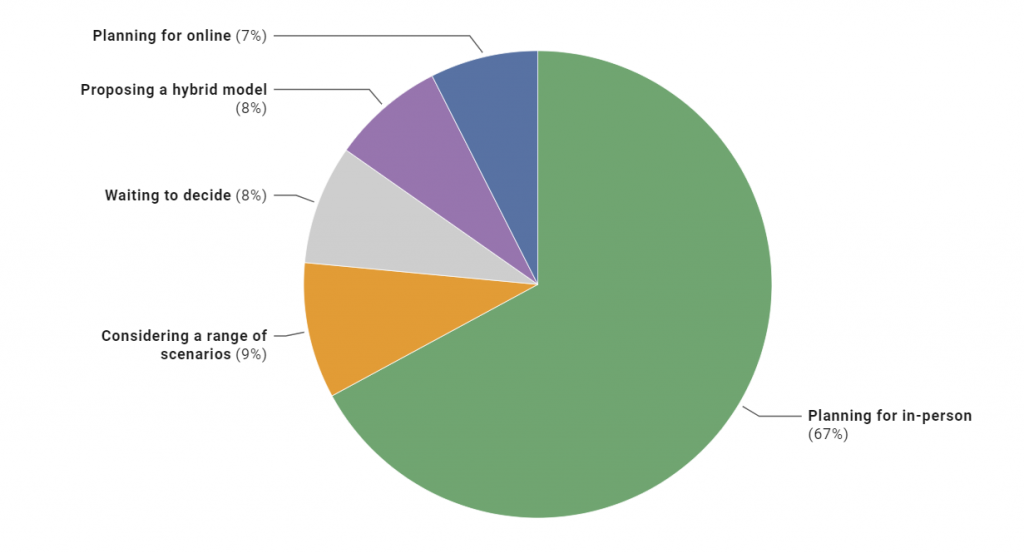 We also know, for those schools, it's unlikely the fall semester will be business as usual. Many colleges are looking at adjusting their calendars to keep students in a "bubble" and minimize travel to and from campus – for example, starting earlier in August and finishing by Thanksgiving with no fall break. In this case, students would then have an extended break from November until the beginning of second term, or would possibly finish the last few weeks of fall term online.
In addition, campuses are developing social distancing plans like smaller class sizes, staggered dining hall times, reconfigured dorms and bans on large events. Schools are thinking outside the box, sometimes literally – the University of Miami is considering outdoor classrooms, and other colleges have mentioned the possibility of weekend classes to allow for more classroom cleaning time between sessions.
Professors and students are both eager to return to face-to-face learning, but it's important to note that distancing measures, class reductions and more flexible schedules could present new challenges to students who already have family, school and work obligations to balance.
What about the schools that don't reopen their campuses?
While only 8% of colleges reported to the Chronicle of Higher Education that they are planning a fully online fall semester, one major system has already made that announcement.
The California State University system is the nation's largest group of public, four-year universities, and they were the first and most prominent system to go with a fully online model for the fall. As the system's chancellor, Tim White, says: "Our university, when open without restrictions and fully in person, as is the traditional norm of the past, is a place where over 500,000 people come together in close and vibrant proximity with each other on a daily basis. That approach, sadly, just isn't in the cards now."
This model does allow for restricted, socially distanced gatherings of essential in-person classes such as nursing labs and clinical classes, but it largely means students will be living off campus and relying on home internet to attend school – a safer option, but one that presents new expenses that often aren't eligible for financial aid.
In addition, schools who are moving online may need to win back students who faced negative experiences with the sudden shift to distance learning this spring. And that means more money questions: after a mixed bag of transitions, colleges are now using their time and money to upgrade and improve their digital tools. It's our hope that the current investment in online learning will ultimately allow for lower costs and more flexibility – not just now but into the future.
What's the "middle ground" look like?
Some schools are working on developing a hybrid model, with a mix of online and in-person opportunities designed to provide quality instruction while limiting the number of people on campus.
There are a number of proposed models that split the difference between fully online and fully on-campus learning. They include:
Simulcasting live classes online, so students have the option to return but aren't required to do so.
Only allowing certain cohorts of students back at any given time. In this model, for example, only freshmen might be on campus for a month while all other classes are online; then sophomores the next month and so on.
Breaking up academic terms into shorter blocks, which would allow students to take concentrated courses over shorter time periods and thus require them and their instructors to spend fewer days on campus.
These hybrid models will ultimately be structured based on each school's unique student needs. As scholarship providers, we are working within the reality that there truly is no one-size-fits-all approach — and that financial aid schedules, billing timelines and student assessments may happen on a radically different schedule than in years past.
What can colleges do for students?
By the best current estimates, colleges are anticipating an unprecedented attrition rate – it is possible that as many as 25-30% of students will delay returning or attending for the first time. Those students may include:
International students who are still under travel bans or who have restrictions to come to the United States.
First-year students who opt to take gap years because they don't want to miss out on the traditional college experience.
Current students who decide to take a semester or year off because they need to earn or save money due to the pandemic's economic impact.
Students who take time off because they don't want to pay full tuition and fees for an online-only experience.
To encourage students to start or continue their enrollment, some schools are offering or considering incentives. While there aren't a lot of them so far, the idea is gaining traction. Some that we've seen include:
Giving students a one-time grant if they enroll, to help counteract the economic impact of COVID-19. So far, these seem to hover around $2,500.
Discounting tuition and fees for students attending online-only classes, with a small group of schools going as far as free tuition and fees for first-year students.
Offering bookstore and supply credits to students who enroll for fall.
Easing admission guidelines, by not requiring SAT or ACT scores and admitting more students who have been wait listed.
Encouragingly, colleges are also investing CARES Act and other funds in emergency grants. $6 billion in CARES Act funds have been explicitly dedicated to providing immediate assistance to students facing unexpected financial setbacks. By helping those students and families now, colleges are increasing the chances that they'll be able to return to school in the fall rather than dropping out. At Scholarship America, we are working with our partners to provide even more emergency grant funding – a small but vital part of the education system's recovery from COVID-19.
Watch for Part 2 of our Q&A later this week, addressing the questions and scenarios we are hearing from our students – and what we're doing to help.
[Check out our list of COVID-19 resources and student assistance]