College Students' COVID-19 Resource Guide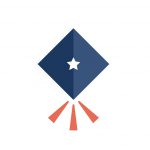 By Scholarship America
We know that this year is a school year like no other. There's no real precedent for a college experience that's online for some, in-person for others and constantly changing in response to a global health crisis.
At Scholarship America, we believe in student success – and, beyond scholarships, we want to provide you with some resources to help you prepare and succeed during this uncertain school year.
In Case You Missed It: Scholarship America Resources
In the months since COVID-19 hit the U.S., Scholarship America has been working to keep students informed about scholarships, COVID-19 and the CARES Act.
Financial Assistance
The pandemic has affected millions of jobs across the country. But a change in your or your family's financial situation doesn't have to mean putting your college career on hold. Here are some options that can keep you on track.
Mental & Physical Health
Whether this fall semester finds you in a classroom, in your bedroom or on a coffee-shop WiFi network, the level of uncertainty and stress can take a toll. It is important that, through all of this, you take the time to focus on yourself and your well-being. Take moments just for you, take breaks and know that doing all of that is okay.
If You (Or Your Family) Get Sick
Just because COVID-19 is here does not mean colds, flu, allergies and every other sickness has gone away. If you or a loved one needs to access healthcare, there are options for you for you to make sure you take care of your health.
Taking a Break
Sometimes you just need time to yourself (that doesn't involve your latest binge-watch). You can use the time to learn a skill outside of your classes, play a game or think of something completely off the topic of school or work.
Did we miss anything? Join the discussion on Facebook or Instagram and let us know how you're keeping healthy, happy and productive!