College Decision Time: What You Need to Know to Make an Informed Decision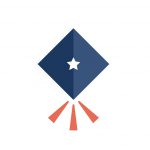 By Scholarship America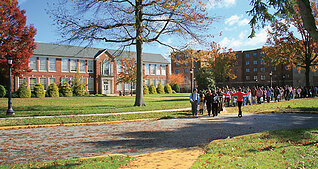 May 1st seems like a long way off, but it's creeping up faster than you think.  For those who are applying to college, it's also a day you've probably marked on calendars: at most colleges and universities, May 1 is the deadline to confirm or decline your attendance. Choosing a postsecondary institution and study program are big decisions, especially considering the financial commitment they require.
If you are in the camp that has waited until the last possible moment to make a decision, don't think of it as procrastination. Instead, let your family and friends know that you are carefully weighing the options—and then make sure you do use these last few weeks to do some careful research. After all, there is more to consider than one might think.  Here are some things to think about while making your decision.
1) Retention Rates
Over the years, retaining students has become a major point of emphasis in both higher education institutions and education policy. It's not enough to just recruit students; schools have to prove that they're supporting them all the way to completion of their degrees.
As a student, you may wonder what retention rates have to do with you. Well, a higher student graduation and retention rate can indicate that the institution has good student support programs and the capacity to meet the academic, social, and financial needs of their students.
You may want to check out the school's student services department while you are on a college visit, or give the school a call to talk to someone about what kind of programs they have, who manages them, and how you would receive access to them as a student.
The U.S. Department of Education has put together a website called the College Scorecard that will help you gain access to a schools graduation/retention rates as well as other helpful statistics (including average salary after attending, average loan size, etc.) to help you weigh your options.
2) Compare Program Requirements
Sometimes, between filling out the FAFSA and waiting for award letters, people can end up neglecting to actually look at the content of the programs they're considering. It seems pretty basic: a school either has or does not have your major/program of study.  However, not all programs are created equal—and depending on state requirements you may have to put in extra course hours to complete your degree.
Most institutions post their academic catalogs online. In the catalog, you will be able to find all course descriptions and every major's graduation requirements.  As you pick between colleges, it would not hurt to sit down and really know what you will be studying at each one. While many programs will have some overlap for requirements, you may find that schools emphasize different aspects of a major. Depending on your career objectives, those details might mean it's more advantageous to choose one program over another.
3) Scholarship Treatment
Some of you may have received generous scholarships to attend college, which is awesome. Scholarships definitely help make the decision less about finances—but it is also important that you find an institution that values the scholarship. Some schools practice what is known as "displacement," meaning they include scholarships as part of your income and thus give you smaller financial aid packages. Especially if you receive significant scholarship awards, it is important to have a conversation with an institution's financial aid department to understand how their awards are calculated.
If you have received a scholarship through Scholarship America or Dollars for Scholars, it is also worth checking out our list of Collegiate Partner ® schools. These schools have already agreed to use scholarship dollars from our programs to meet unmet need after financial aid packages are awarded, rather than displacing other aid.  Some of these schools also match scholarships!
4) Culture
Last, but certainly not least, you should consider the culture of the institution. While it's best not to make this the deciding factor, it is still an important piece of the decision. You're about to embark on a journey of both academic and personal growth, and you want to make sure that the place you choose to go has an environment that you will thrive in.  Maybe you love the fine arts, and even though you're an engineering major, you still want to be able to break out your violin in a student-organized orchestra. Or you're just not ready to turn in your jersey, and want to shoot some hoops on an intramural team.
Whatever it is that is that brings you to life, don't feel like you have to give it up.  Sometimes these things are hidden gems that aren't advertised on a school's website or promotional materials. This is why the college visit is ever so important. Talk to students there. Let them know what you love besides chemistry or linguistics. Odds are they know somebody who knows somebody who is doing the things you love, too.
And if you do find yourself having to sacrifice that recreational orchestra to pursue just the right major, don't resign just yet. You may find others in your classes who have the same passion to organize something like that. After all: you'll be the future of your campus's culture, so you might as well create the culture you want.