Boost Employee Retention: Assess Your Education Assistance Program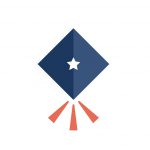 By Scholarship America
Update, November 2016. As the American economy continues to return to pre-Great Recession levels, employers across the nation are slowly shifting their focus to retention. In this post, originally published in late 2015, we looked at how job satisfaction (and employee retention) can be improved by offering education assistance. Here's what HR and benefits managers need to know.
We recently took a look at job satisfaction rates — and how a company's tuition assistance program can affect them.
First, the bad news:
"CareerBuilder found that more than half (52 percent) of workers 'feel like they just have a job, not a career.' While younger workers ages 18 to 24 are the most likely to report this at 65 percent, more seasoned workers ages 35 to 44 (48 percent), ages 45 to 54 (57 percent) and ages 55+ (54 percent) also share this sentiment.'"
As any HR professional knows, employees who feel like they have "just a job" are the employees most likely to leave.
Fortunately, employer-provided benefits like tuition assistance and education assistance can help stem the tide of this potential turnover. Whether these programs take the form of scholarships for employees, tuition reimbursement, children-of-employee scholarships or community scholarship programs, they're the kind of benefit that employees are looking for.
The Society for Human Resource Management's (SHRM) 2015 Job Satisfaction and Engagement Report agrees. According to that report, "Generation X employees were more likely to report paid training as a contributor to their job satisfaction compared with Baby Boomers." SHRM also notes that employers who require their workers "to have advanced degrees or value higher education in their culture may want to emphasize this benefit in order to attract talent."
Education benefits are vital for any organization looking to attract and retain a great workforce. But how do you ensure the ongoing impact of those programs? These are the most important points:
Keep your employees in mind. As you start or improve your tuition management system, it's important to think about just who your employees are. What are their needs? How old (or young) are they? Where could you most effectively build talent? …
Communicate about your program. Oftentimes, tuition benefits are advertised to prospective employees, but they may fall off an employee's radar once they're deep into their work. …
Understand your budget. This goes hand-in-hand with setting up your program criteria, such as how many employees can qualify for tuition assistance in a year, what programs are approved for reimbursement and when (or if) to cap your organization's contribution.
Education assistance and tuition reimbursement offer a significant return on investment for companies of any size. They help make employees happier, more motivated and more capable. In addition, your company will have a bigger, smarter, more flexible pool of workers, which can attract more talent. And, by recognizing your employees' value by supporting their education, you'll help keep that staff engaged — and retained.