A Crash Course in Virtual Classroom Etiquette for Students: Don't Make These Major Mistakes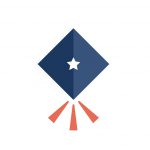 By Scholarship America
Guest Post By Abby Duke, Social Media Manager at NSHSS
2020 was an era of challenges and uncertainty as students and educators all over the world had to make the sudden but necessary shifts from in-person to a (sometimes) completely online learning environment due to the COVID-19 pandemic. Although online learning has its perks in flexibility, convenience, and an environmentally friendly twist, challenges can lie within the communication portion. Communicating your best-self to your classmates and instructors virtually can prove difficult if you are unaware of the cringe-worthy mistakes and social faux pas you might be committing while in your new online classroom. So, whether you want to leave a lasting positive first impression or maintain a respectable virtual online persona, read on for dos and don'ts of virtual classroom etiquette. These tips will also help you as you transition to the professional world and as online interviews and remote work become more and more commonplace in the years to come.
Mistake One: Being Late
Being prompt to your online class is one of the easiest ways to show respect and courtesy to your instructor and fellow classmates during your online class. Yes, even in an online environment others do notice if you're late so it's best to even join the class early if possible. Joining early has other benefits because you will be more prepared for your class and better able to adjust to any technical issues ahead of time, avoiding missing any announcements or important information that could be on later exams. You also get valuable one-on-one time with other classmates or the instructor. Don't underestimate the power of nonacademic chit-chat with your class when it comes to boosting morale in an online environment. On-time is good, early is even better!
Mistake Two: Having a Cluttered Background
Before you open your camera to your online classroom, choose a working spot with a neutral background and nice lighting. Nobody really wants to see your unmade bed, cluttered bookshelves or dresser, or a dirty kitchen behind you! This might leave certain unintended impressions of you on your fellow classmates or teacher, so it's best to always check and make sure that the view behind you and in the camera frame is minimal and undistracting. Some programs even allow you to choose an image or blur your background which allows others to focus on you rather than your background with the added bonus of hiding any clutter or playful pets. Give some attention to your background and choose it wisely.
Mistake Three: Not Pressing the Mute Button
This is an easy one, but if you don't do it, it can be a huge distraction during your online class. Unless you're speaking, always mute yourself. This eliminates any echoing and feedback that can distract your teacher or the other student speaking. This can disrupt and slow down the lesson and the flow of the class. So, make it a good habit to always mute your mic unless speaking during your class.
Mistake Four: Dressing Too Casually
The ease of being able to head to class just by walking from your bed to your living room might make you tempted to just throw on a hoodie over your pajamas and get started on learning. However, the truth is, you should really dress as you would if you were working in a casual office. Avoid sweatshirts or athletic wear and choose apparel that is comfortable but sends the right message that you take your academics seriously. Additionally, some people report dressing appropriately can even increase their motivation, mood, and confidence. It doesn't stop at clothes either. Make sure your hair is nicely combed and well-kept before turning on your camera. There's nothing wrong with looking casual, but you should avoid looking like you rolled out of bed!
Mistake Five: Multi-tasking
One of the biggest mistakes students can make during an online class is try to multitask. One might do other homework, text their friends or other classmates, or even watch TV during their online class. However, the best way to leave a good impression on your class (and future boss and coworkers) is to pay attention! If you allow yourself to be distracted with other activities during class, you might miss important information causing a domino effect of feeling lost or behind in your class. If you find the virtual classroom already challenging, don't make it even harder on yourself by not being completely present during your class.
Mistake 6: Eating. Yes, Eating
So this mistake could have easily gone under "multitasking" but it deserves its own portion. Don't eat during your virtual class. It can be a little gross getting a close up of you eating your spaghetti or cobb salad on video (that no one really asked to see). There is definitely something awkward and uncomfortable about seeing or hearing others eat or chew on video when not everyone else is, so it would be best to avoid this cringy faux pas. Eating during class is also a blatant distraction so you wouldn't want to send the message that your attention is split between your professor and your lunch to the entire class. If you absolutely have to eat though, turn off the camera while cramming your chicken fingers into your mouth!
Practicing these tips will set a good example to others that you are a serious student and have an experienced mindset that will continue into the professional world. Make the best of the online class and it will only help you in the future, opening new doors to opportunities in the remote working world. For more information about how you can prepare for college or your career check out the NSHSS blog.
About NSHSS
Since 2002, NSHSS has supported young academics on their journey to college and beyond as they prepare to become the leaders of tomorrow. The mission behind NSHSS is to recognize academic excellence and honor high-achieving students, providing them with the resources and network to excel in college, career and community. In doing so, NSHSS connects members with global events, scholarships, college fairs, internships, career and leadership programs, partner discounts, and more. Discover what makes NSHSS worth it to student members and how you can get involved.
Follow NSHSS on Social Media
NSHSS on Facebook | NSHSS on Twitter | NSHSS on Instagram | NSHSS on LinkedIn | NSHSS on Snapchat | NSHSS on Pinterest