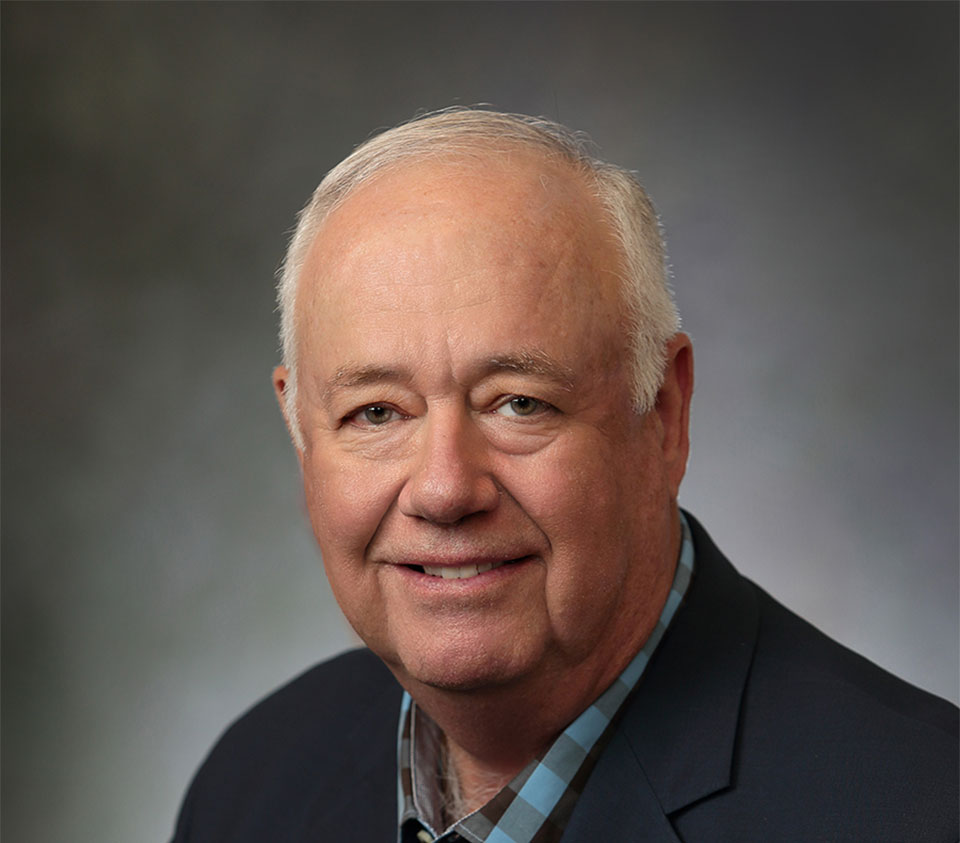 J. Barry Griswell, Chair
Chairman and CEO (Retired), Principal Financial Group
Barry Griswell is the recently retired CEO of the Community Foundation of Greater Des Moines; he joined the foundation after a distinguished career with the Principal Financial Group, where he served as chairman, president and CEO. He is the author of The Adversity Paradox: An Unconventional Guide to Achieving Uncommon Business Success.
Tina Lee, Vice Chair
Managing Director, World Journal
President, Cooper Investors, Inc.
Tina Lee is the managing director of World Journal, the most influential Chinese-language media company serving overseas Chinese communities. In addition to their daily news coverage, World Journal's disaster relief funds have raised millions of dollars to aid victims of disasters. Tina is also founder and president of Greater New York Chinese Dollars for Scholars.
Michael Ryan, Immediate Past Chair
CEO, MDR Capital Management
Michael Ryan founded MDR Capital Management and is its CEO. Previously, he served as head of Global Securities at Credit Suisse, and held senior positions with Goldman Sachs in New York, Hong Kong, Tokyo and London. He is the co-founder of Staten Island ACHIEVE Dollars for Scholars.
Richard J. Schwab, Treasurer
Entrepreneur
Richard J. Schwab is an entrepreneur, woodworker, angel investor, builder, organic farmer and community volunteer. His 25-year career in the corporate sector included leadership positions at National Computer Systems (NCS) and Medtronic, Inc. He is a past chair of the Scholarship America Board of Trustees, and founder of the Solon (IA) Dollars for Scholars chapter.
Joseph Palombo, Secretary
Integration & Project Associate, Verisk Analytics
Joseph Palombo is responsible for executing and improving the integration process related to mergers and acquisitions at New Jersey's Verisk Analytics, and he brings his years of financial experience to the Scholarship America board. The son of a New York City firefighter who lost his life on 9/11, Joe and seven of his siblings attended college in part thanks to Scholarship America's Families of Freedom Scholarship Fund.
Robert C. Ballard
Ex Officio Board Member
President & CEO, Scholarship America
Robert C. Ballard joined Scholarship America as president & CEO in September 2015. He brings more than 35 years of higher education finance experience, most recently having served as senior vice president, philanthropy, at USA Funds (now Strada Education Network) where he directed all philanthropic programs and grant-making activities totaling more than $21.4 million in 2014 to promote access and success in higher education.
Ballard currently serves on the boards of National Scholarship Providers Association and College Promise Campaign; and Bottom Line, a Boston, Massachusetts nonprofit that helps disadvantaged youth get into college, graduate and go far in life. A retired U.S. Navy Commander and financial-services professional, he is also the immediate past chair of Indiana Dollars for Scholars.
Dr. James Dlugos
President, Saint Joseph's College
Dr. James Dlugos became president of Saint Joseph's College in July 2012, championing a bold plan for ensuring the school's place as an exemplary 21st-century Catholic liberal arts college in the Mercy tradition. In 2015, he was named one of Maine magazine's "50 Mainers" who are shaping the future of the state. Dr. Dlugos currently serves as president of the Maine Independent Colleges Association and as chair of the board of directors of Maine Campus Compact, which seeks to reinvigorate the public purposes and civic mission of higher education.
Lynn M. Graves
Vice President, Corporate Relations, Principal Financial (Former)
During her 32-year career with Principal Financial, Lynn Graves balanced her corporate leadership roles with her dedication to community service. She was a founding member of the United Way of Central Iowa Women's Leadership Initiative, and continues to serve as a board member and Education Cabinet Chair for the United Way. She is also the co-founder and administrator of Maddie's Circle, which provides match funding and training to up-and-coming philanthropists.
Alain Karaoglan
Former Chief Operating Officer, Voya Financial, Inc.
As COO at Voya, Alain Karaoglan was responsible for ongoing business including the Annuities, Employee Benefits, Individual Life, Investment Management and Retirement segments. He was responsible for the profitability and growth of the business, and focused on aligning the five segments to support Voya's growth strategy and ensure the company operates as a customer-centric organization. He also oversaw Brand and Corporate Communications, Corporate Marketing, Corporate Development, Strategic Relationship Management and the Customer Solutions Group.
Mark L. Madrid
CEO, Latino Business Action Network
Since 2017, Mark L. Madrid has served as CEO of the Latino Business Action Network (LBAN), a nonprofit organization focused on strengthening the American economy through the Stanford Latino Entrepreneurship Initiative, a collaboration between LBAN and Stanford Graduate School of Business. Previously, he served as President/CEO of the Greater Austin (TX) Hispanic Chamber of Commerce; prior to serving in nonprofit executive roles, Madrid enjoyed a career in banking that began on Wall Street in 1995 with J.P. Morgan.
Michael Maney
Executive Leader, Internal Communications, Whole Foods Market
Michael Maney is head of internal communications for Whole Foods. He most recently led internal communications for Target. Prior to that, he oversaw communications for Sony Pictures Television across Asia, Australia, Latin America and Canada. He also spent a number of years at Disney, where he was responsible for internal communications for the company's global TV business.
Kay Marquet
Chair Pro Tem, Honor Roll Trustees
President, Kay Marquet Associates
Kay Marquet is an award-winning CEO, fundraiser and community builder, with more than 30 years' experience in community foundations, private foundations and community benefit organizations. As President and CEO of Community Foundation Sonoma County (CA) from 1992-2009, she increased assets from $4 million to $140 million and oversaw more than $100 million in grants. She was most recently the Interim CEO of Canine Companions for Independence.
Hazel M. McNeilage
Independent non-executive director
Hazel McNeilage retired in 2018 from a financial services career across USA, UK, Singapore, Australia and South Africa which included executive roles with Northern Trust, Principal Financial Group and Willis Towers Watson. Hazel is an actuary and a Board Leadership Fellow of the National Association of Corporate Director and she has a certificate in cyber security oversight from Carnegie Mellon University.  She is an independent non-executive director of NYSE listed Reinsurance Group of America Inc.
Douglas J. Mello
President & Founder, DJM Advisory Services
Doug Mello is an accomplished leader in the telecommunications field, having served on the leadership teams of NYNEX and Bell Atlantic corporations. He is active on several nonprofit boards, including the David E. Retik and Christopher D. Mello Foundation, and was also one of Scholarship America's earliest Dollars for Scholars recipients.
Jay Morris, Ph.D, J.D.
Vice President, Education and Executive Director, Institute for Excellence, Yale New Haven Health System
At Yale New Haven Health System, Jay Morris is responsible for leadership development, succession planning, organization development, e-learning and simulation. He has worked extensively in organization and talent management with companies such as Ernst & Young and Merck.
M. Salman Ravala, Esq.
Founding Partner, Criscione Ravala, LLP
M. Salman Ravala is an attorney, arbitrator, and mediator in New York City. He is the Founder of Dollar-A-Day Scholarship Fund, Member of the Advisory Council at Islamic Scholarship Fund, Member of the Board of Trustees at Scholarship America, and leads a variety of Access to Justice and Access to Higher Education initiatives around the United States and globally. He currently Chairs the Young Lawyers' Friends of the New York Bar Foundation and teaches at New York Law School.
Lucinda D. Robb
Lucinda Robb is the granddaughter of President Lyndon Johnson and an avid nonprofit volunteer, wife and mother of three children. She serves on the boards of the National Archives Foundation, the Arlington Food Assistance Center and Communities of Schools of North Virginia. Robb leads KidsGiving, an organization she founded to promote philanthropy in kids. She is currently writing a book on the 19th Amendment.
Jeffrey M. Silverman
Founding Partner, The Summit Group of Virginia
As the managing partner of The Summit Group, Jeff Silverman helps businesses and their owners with complex compensation and wealth management goals. He is also a youth sports coach, a mentor for at-risk teenagers and a member of the Board of Directors for Norfolk (VA) Collegiate Schools and Achievable Dream Academy.
Roxanne Spillett
President Emeritus, Boys & Girls Clubs of America
In her 16-year tenure as President & CEO of Boys & Girls Clubs of America (BGCA), Roxanne Spillett led the most successful transformation of what is today one of the top 10 nonprofit organizations in America. In recognition of her achievements, Newsweek cited Spillett as one of "15 People Who Make America Great."
Mark P. Turchan
Strategy and Business Optimization Lead (Retired), Deere Intelligent Solutions Group
Mark Turchan led corporate strategy, product development and mergers & acquisitions throughout Deere & Company and John Deere Financial. His diverse industry background includes experience in technology and manufacturing, financial services, consulting and executive roles in entrepreneurial firms.
William C. Young
Chief Executive Officer, Plastipak Packaging, Inc.
William Young's leadership of Plastipak Packaging and Absopure Bottled Water earned him Michigan's 2005 Entrepreneur of the Year Award. In addition to his business interests, Young sits on the board of the University of Detroit Mercy and serves as president of the Detroit Regional Dollars for Scholars chapter.