Sara Alsaifi
Boise, Idaho
Boise State University // Biology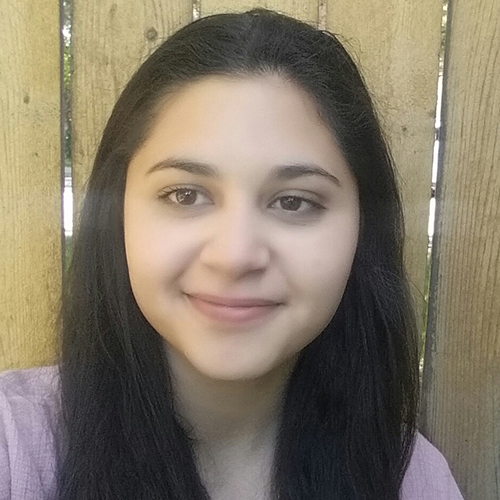 Born in Syria, Sara Alsaifi was just six years old when her family left the escalating tensions of her home country and emigrated to the United States. Because of the jarring relocation and the language barrier, she started school behind her peers—but her aptitude, adaptability and a strong support system saw her taking nine Advanced Placement courses by the time she got to high school. Along the way, she became "captivated by the groundbreaking research, the novel creations, and the ever-growing curiosity that the field of medicine encompassed," and decided to focus on a future career in science and medicine. She volunteered at a hospital in her adopted hometown of Boise, Idaho; staying near home, she enrolled at Boise State with plans to major in molecular biology, while rounding out her studies by exploring as many fields and disciplines as possible.
Anysia Boozer
Cartersville, Georgia
Mercer University // Neuroscience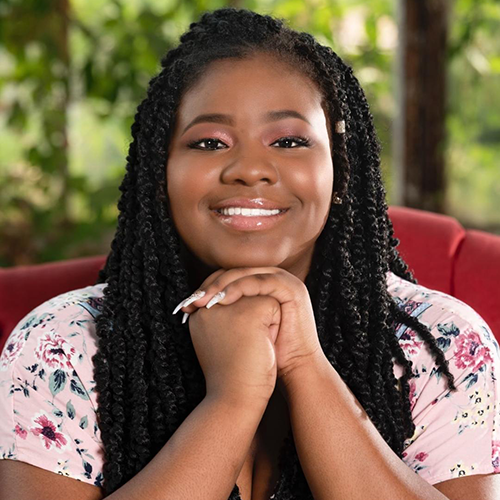 On Anysia Boozer's 12th birthday, she said goodbye to her father as he was taken to jail. Despite the pain she felt, she held onto his advice: work hard in everything, and let go of the things you can't control. That advice inspired her to take on a part-time job, working to help support her family while excelling in school, playing varsity sports and volunteering to help those in need. She dreamed of becoming a doctor, and didn't let any of the obstacles she faced get in the way—after graduating with a 4.52 high school GPA, she says "I grabbed my diploma and promptly went home, loaded my Grandma's old Honda with my clothes, a secondhand computer [and] some XL twin sheets, and headed south" to Mercer University. At Mercer, she is a pre-med student working toward a biology degree, with plans to become an anesthesiologist—and a role model for girls in her community.
Jamir Bowers
Detroit, Michigan
Michigan State University // Arts and Humanities/ Digital Storytelling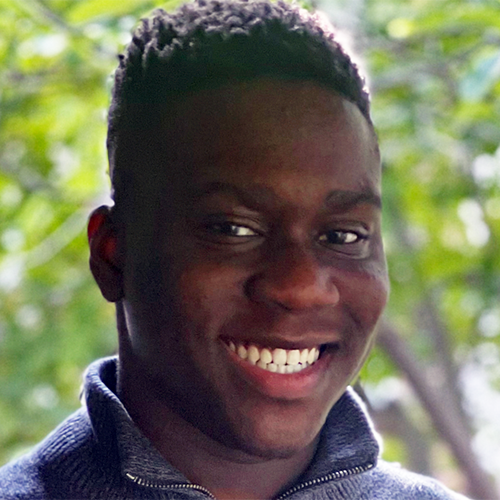 During his high school years, Jamir Bowers excelled in the classroom and served as a tireless community volunteer. Due to high economical costs tethered to the pursuit of education, he knew money would be tight for college. And when debilitating illness left his mom unable to work, he turned to scholarships and financial aid to continue following his dream—a dream he hopes will contribute to better Black representation throughout the film industry. Majoring in Arts and Humanities and Digital Storytelling at Michigan State, Jamir's goal is to earn his Bachelor's and Master's degrees and become an executive producer, fostering more consistent and viable representation for his community both on screen and behind the scenes. Eventually, he hopes to start a production company of his own, creating jobs and facilitating increased equity and diversity in the industry.
Logan Bradley
Apple Valley, Minnesota
Augsburg University // Psychology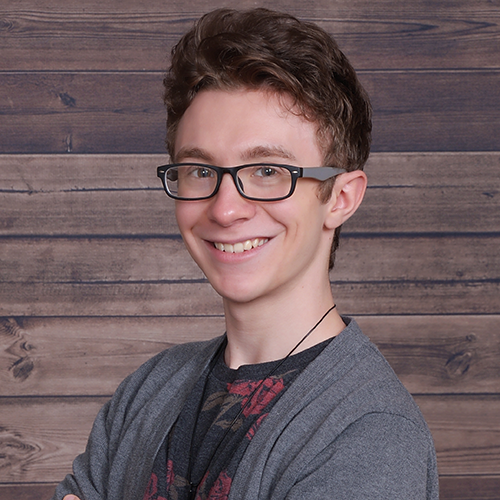 School was always a struggle for Logan Bradley, who was diagnosed with Autism Spectrum Disorder (ASD) at age 3. Emotional and social anxiety issues led him to miss a year of middle school, and he began high school in home instruction before transitioning back to the classroom. In spite of these obstacles—and a difficult financial situation, compounded by COVID and his mother's disability—Logan remained committed to college, and earned a Psychology Transfer Pathway degree at Minnesota's Inver Hills Community College. With help from the Dream Award, he is now pursuing a Bachelor's degree in psychology at Augsburg University, using his experience as president of the local (IHCC) Alpha Omicron Beta chapter of Phi Theta Kappa, an international college honor society.
Angel Alessandro "Lex" Caoile
Chandler, Arizona
Arizona State University // Electrical Engineering
When Lex Caoile and his mother came to the U.S. from the Philippines in 2013, it was with high hopes: his mom was about to get married, and Lex would have a father figure. But when they were abandoned several months later, the new immigrants found themselves homeless and alone. They were making plans to go back when their church found Lex's mother a job; in 2019, the two became American citizens, and, thanks to Arizona State's accelerated degree program, Lex became the first in his family to attend college in the USA, barely 16. He is a skilled programmer and engineer pursuing a degree in electrical engineering; after graduation, he hopes to build a career as a designer, creator and innovator in the semiconductor industry, helping people around the globe connect, learn from and help one another.
Luke Cowart
Kennett Square, Pennsylvania
Penn State University // Chemistry & Biology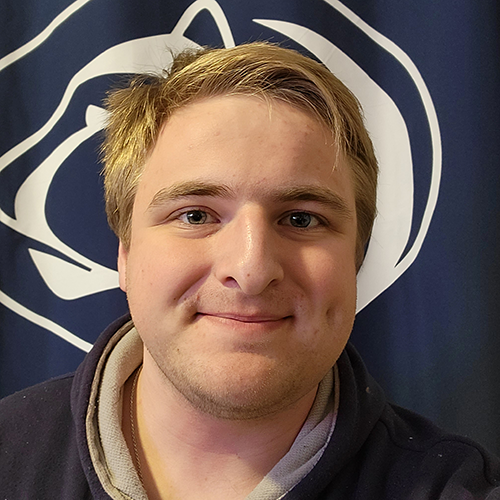 Luke Cowart's passion for medicine comes from personal experience. A birth defect led him to grow up with two deformed feet, and only an experimental reconstructive surgery put him on the path to pain-free movement. He lost his grandmother to lung cancer, and his father is undergoing aggressive cancer treatments as well. Luke's dream is to help end suffering due to cancer; he's working to turn that dream into a reality by pursuing cutting-edge research in medicine and nanotechnology. In addition, he was inspired by his volunteer work to pursue Emergency Medical Technician training, and has worked as a frontline EMT throughout the COVID-19 pandemic. Luke has faced no shortage of personal challenges, and he hopes to use his story to help lead and inspire others.
Elizabeth-Tho Doan
Orange, Texas
University of the Incarnate Word // Biochemistry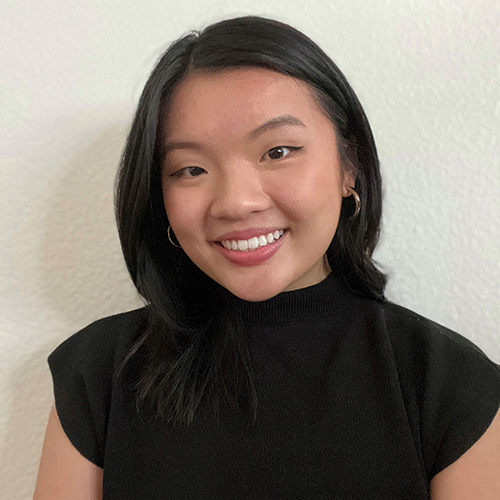 Elizabeth Doan's parents are Vietnamese refugees who came to the U.S. with nothing but the clothes on their backs; they opened a small plant nursery and worked from dawn to dusk to support Elizabeth and her three siblings (including fellow Dream Award Scholar Victoria Doan). Over the years, hurricane damage would leave them starting over; worse, the terrible freeze that struck Texas in 2020 killed nearly every plant —all while Elizabeth's mother was recovering from breast cancer treatment. In the face of these struggles, Elizabeth was inspired by the dedication and passion of her mom's doctors. She made it her mission to go to medical school and serve other families like hers in need of hope; the Dream Award will help her complete her Bachelor's degree in biochemistry and take the next step.
Abby Frisk
Oshkosh, Wisconsin
Fox Valley Technical College // Welding Technology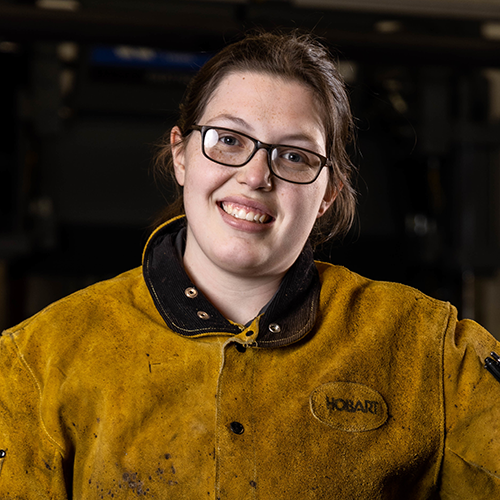 An Industrial Welding Technology student at Fox Valley Technical College in Oshkosh, Wisconsin, Abby plans to transfer to Ferris State University this fall to pursue Welding Engineering Technology. Since she first picked up a welding torch in high school and on her family's dairy farm, she has been hooked and her passion has continued to grow. Abby is very involved with the American Welding Society (AWS) and her local Fox Valley AWS section; in 2021, she was selected as a student representative at the AWS Leadership Symposium in Miami. Her goal is to combine her passion for welding and her love of aviation into a meaningful career, by getting her Certified Welding Inspector (CWI) certification and private pilot license.
Czarina Jimenez
Minneapolis, Minnesota
University of Minnesota–Twin Cities // Neuroscience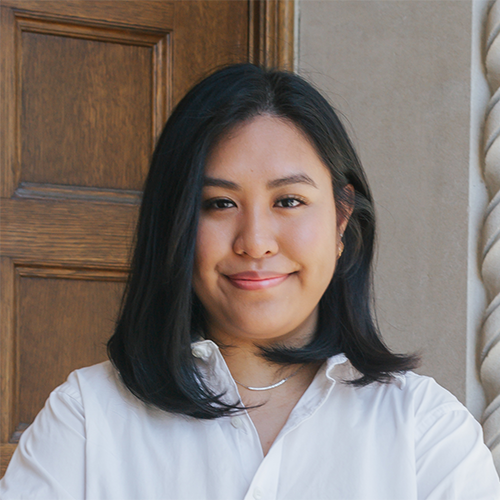 A first-generation college student and immigrant from the Philippines, Czarina Jimenez embraces challenges. To help her single-parent family with their finances, she balances her studies with working multiple part-time jobs alongside her extracurriculars. To further her education, the native Tagalog speaker has worked hard to master English as a second language. And, to achieve what she says is "my biggest life goal, which is to give back to my family and my community through medicine," she's pursuing a pre-med degree in biology with a minor in leadership. In addition, Czarina has worked extensively as a tutor and mentor, ensuring her fellow immigrant students and others at the University of Minnesota have the support they need on their own journey and extending this outside the community.
Mara Land
Dell Rapids, South Dakota
Gallaudet University // Communication Studies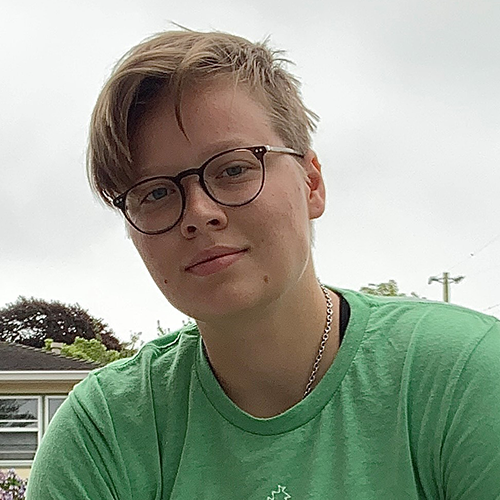 Mara Land's educational journey has been shaped by her hearing loss. As a young girl, she struggled to understand teachers, missed important information, and felt left out of conversations. When Mara and her mother started learning American Sign Language (ASL) through a deaf mentoring service, it opened up a whole new world of communication as well as a transformative experience of having a deaf role model for self-advocacy guidance. Learning ASL came quickly and naturally to Mara, but she still had to do all of her learning outside school; she estimates she traveled 30,000 miles for classes and lessons, and she had to fight school administrators who wanted to cut the budget for her ASL interpreter. The experience made her a passionate advocate for deaf students; today, Mara is following that passion by working toward a degree in communication studies at Gallaudet University, the nation's premier university for deaf and hard-of-hearing students.
Abigail Lauer
Grand Rapids, Minnesota
Itasca Community College // Engineering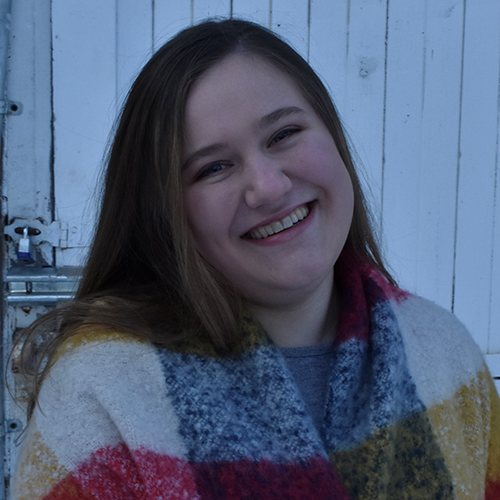 Growing up, Abigail knew her family's resources for college would be stretched thin. Both of her parents live with chronic illnesses, and she is one of three siblings all reaching college age around the same time. But rather than delaying her education, Abigail was motivated to find financial support to get a college education. A homeschooled native of Iron, Minnesota, she discovered her desire to be a scientist early on, and her time at Itasca Community College fostered her passion for biology and chemistry. With the help of the Dream Award, she will continue working toward an integrated engineering degree through Minnesota State University's Iron Range Engineering Program (IRE), striving to help others in her community by advancing scientific and engineering knowledge.
Halia Morris
Huntsville, Alabama
Hampton University // Marine and Environmental Science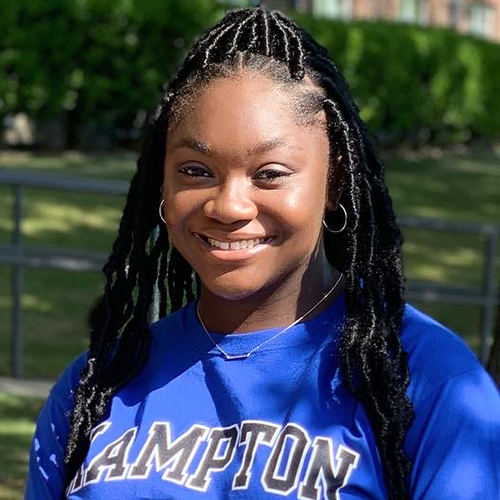 When she was 14, Halia Morris had her life upended by a lymphoma diagnosis. Going through treatment at Memphis's St. Jude Hospital—four hours away from home in Huntsville, Alabama—she missed her basketball season, her volunteering time and nearly a quarter of the school year. Afterwards, she was determined to make up the work in her challenging honor courses. She finished the year with an A average, and her health challenge helped her mature, grow mentally and become more resilient. Today, Halia dreams to become a marine research biologist; she is working towards her degree in marine and environmental science at Hampton University. She hopes to focus on marine ecology, study how humans are affecting marine ecosystems, and increase marine and environmental awareness by inspiring sustainable living.
Tonesia Nesbitt
Detroit, Michigan
Wayne County Community College // Nursing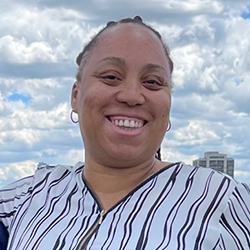 A single mother whose daughter was born with multiple special needs, Tonesia is a student and inspirational speaker, pursuing her dreams of becoming an obstetrics nurse and author. She's working toward her degree in nursing at Wayne County Community College in Detroit; her goal is to educate and offer guidance on topics of health, wellness, medical support and community resources to new mothers. An avid writer, Tonesia has penned inspirational articles, poetry, and children's books; as a speaker, she had the opportunity to share a stage with Michigan Governor Gretchen Whitmer. Tonesia says her daughter's health struggles have taught her the true meaning of faith, sacrifice and unconditional love, and she continues to work hard in school to create a better life for herself and her family.
Vy Nguyen
Portland, Oregon
University of Portland // Nursing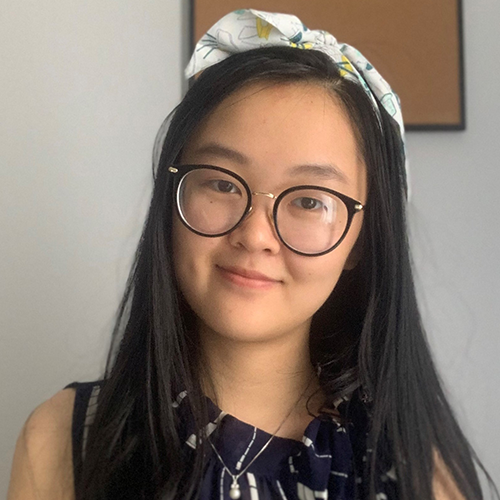 As a first grader, new to the United States and not knowing English, Vietnamese immigrant Vy Nguyen practiced arithmetic and the alphabet anywhere she could: etched into a desk, or written in crayon on a cabinet. Years later, working on high school homework at that same desk, she decided to pursue a degree and career in nursing—and today, the Dream Award is helping her work toward her undergraduate degree, a first step toward her goal of achieving a doctorate. While she studies, Vy is also volunteering at a Portland hospital, and she hopes to continue learning something new each day, helping her community and providing much-needed care at home and around the world.
Giovanni Olla
Kewaskum, Wisconsin
University of Chicago // Philosophy and Psychology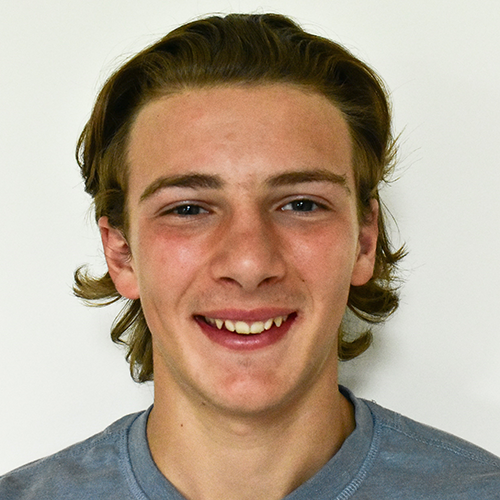 In 2019, Giovanni Olla and his four brothers were involved in a horrible car accident. All five young men were hospitalized; tragically, one of his brothers died, while another faced extensive rehabilitation and therapy after surviving an 11-day coma. The tragedy brought Giovanni's family closer, but his recovery meant he missed out on sports, activities and school at the start of his senior year. Anxious to catch up and prepare himself for the future, he applied for the University of Chicago, which accepts just 6% of applicants—and he made it. He's majoring in philosophy and psychology to prepare himself for a career in consulting and management, with a long-term goal to work in the burgeoning field of Artificial Intelligence (AI).
Jena Parry
St. Louis, Missouri
Lindenwood University // Exercise Science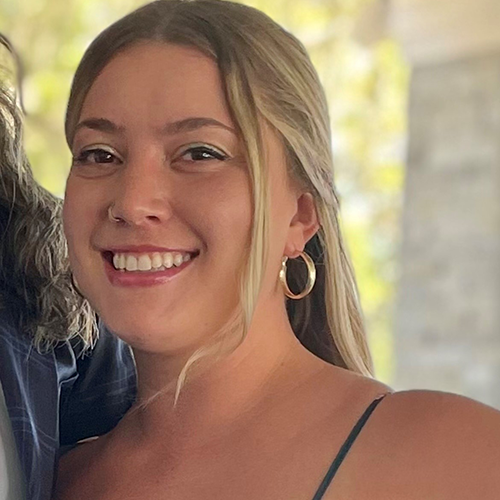 Jena Parry's mom was a strong family matriarch: a hardworking accountant that Jena also considered her best friend. But when her mom's back injury spiraled into narcotic addiction and depression, Jena knew she needed a fresh start in a new setting. When she moved to St. Louis, the distance apart allowed Jena and her mother to mend their relationship before her mom passed away in early 2020. Now, as a young adult who has worked hard to make ends meet, Jena is back in school seeking a career she's passionate about. She believes in building a better future for herself through physical wellness, and feels fulfilled when she can help others do the same; she hopes to earn her master's degree in exercise science, and join a sports team staff or open her own exercise and wellness facility.
Mitchell Peterson
Oakland, California
Diablo Valley College // Computer Science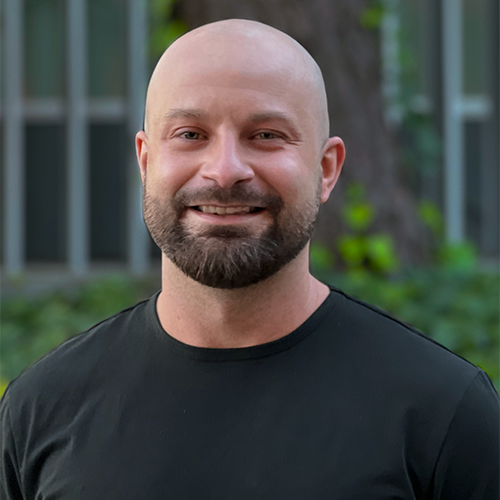 Mitchell Peterson survived childhood cancer, but that wasn't the end of his medical journey. The chemical toxicity of chemotherapy led to heart failure, and Mitchell received a new heart in the summer of 2019. Medical challenges are still a fact of life—but this first-generation college student says going back to school has been the most uplifting and empowering choice he has made since his transplant. With a new lease on life, he wants to empower others to succeed, find their own drive, and keep progressing. To achieve that goal, he is studying computer science with a focus in engineering at Diablo Valley College. Mitchell is passionate about quantum mechanics as key to our future and wants to work for a company where he can use his skills to develop programs and hardware that will aid in the quality of life for everyone, especially those managing health drawbacks.
Kaitlyn Praisler
West Salem, Ohio
Morehead State University // Veterinary Technology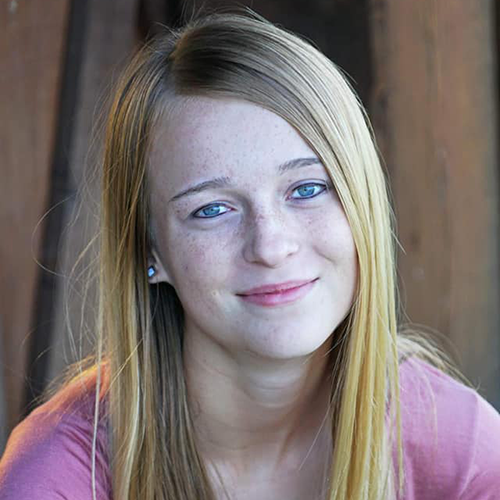 A nationally recognized and varsity letter-winning equestrian rider, Kaitlyn Praisler is dedicated to animal health and wellness—and she's not letting education obstacles get in her way. Since preschool, Kaitlyn has struggled with a learning disability that resulted in speech and learning delays. Thanks to individualized plans, hard work and dedicated support, she succeeded in high school and moved on to college, even though money was tight; and Kaitlyn's older brother is on the autism spectrum. Thanks to the Dream Award, Kaitlyn is working toward completing her education, studying for a degree in veterinary technology at Morehead State University with a career dream to become a registered veterinary technologist.
Marciela Rodrigues
Ukiah, California
University of California–Berkeley // Applied Mathematics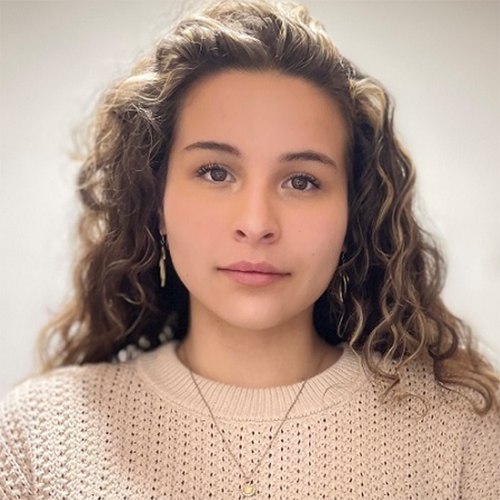 The deck was stacked against Marciela Rodrigues from the beginning. Due to her mother's drug use, Marciela was born addicted to methamphetamines, opiates, and alcohol; she grew up experiencing homelessness and food insecurity; she was separated from her siblings and lived in numerous foster homes. In spite of all this—and a diagnosis of dyslexia—Marciela pushed herself forward to change her life for the better. Today, she is studying applied mathematics with a focus on data science at UC-Berkeley and says "As a first-generation, low-income, Latinx, former foster youth, woman in STEM, I made sure to utilize every opportunity." Leading by example, she volunteers to help students from marginalized circumstances, and she even founded the first ever scientific research team composed entirely of former foster youth. Marciela says her ultimate goal is to help others by merging her STEM degree with her passion for the social sciences.
Devon Woodfine
Los Angeles, California
California Polytechnic University Pomona // Mechanical Engineering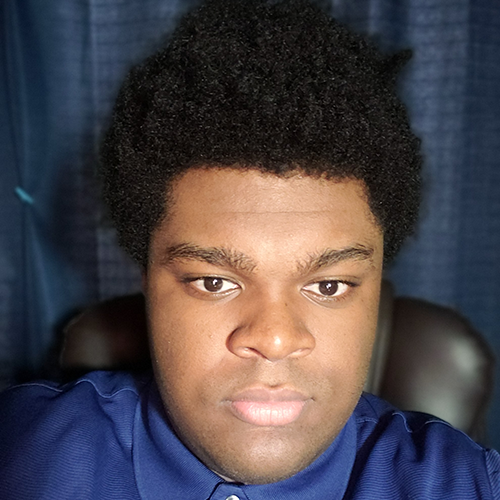 Since 2019, Devon Woodfine has balanced work, school and caregiving. His mother is battling an autoimmune disease and chronic arthritis; Devon had to take over the role of head of household and primary caregiver, taking a job with the nonprofit Brotherhood Crusade to make ends meet. College costs are a constant challenge, and living at home means long commutes to campus on public transportation—but Devon's passion for using technology to solve problems won't be diminished. He is focusing on biomedical engineering, hoping to create innovations that improve patient outcomes, enhance patient experiences, and reduce costs. After he graduates, his goal is to earn a Ph.D. and focus on nanoscale solutions for the treatment of lung, liver, kidney and other diseases.